9th Annual Good Vibrations
New Years Eve Sound Celebration
with Light Vibrations Gong Ensemble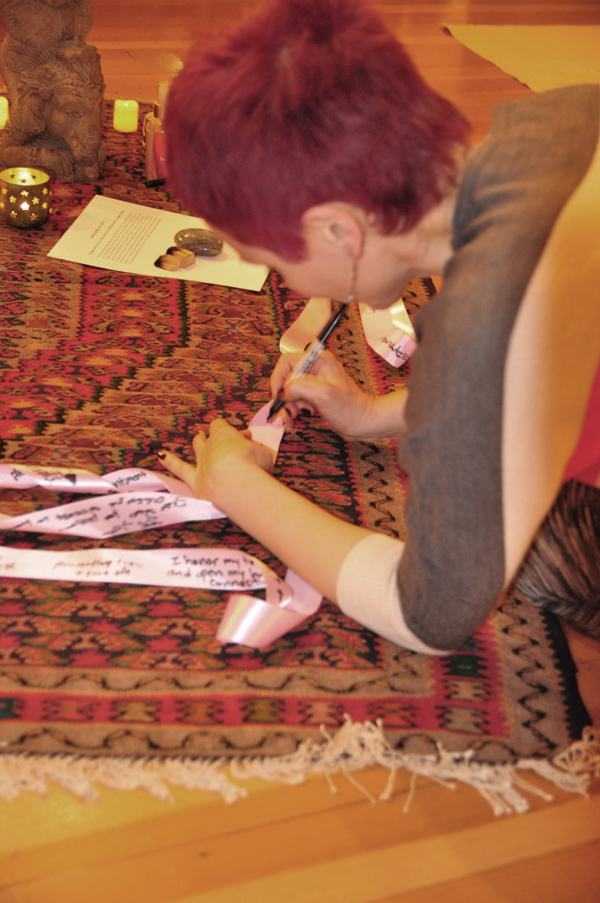 Ginseng Yoga Studio
2985 Beech Street
San Diego, Ca 92102
Set your intention for 2020.
Come groove with the Light Vibrations Gong Ensemble and gracefully let go of 2019 and celebrate the coming of 2020, the year of the rat.  And Ganesh rides the rat. So guess who's coming to New Years Eve.  Jai Ganesha…
Join Dhyanjot, Chef/percussionist Joel Koch, and friends on an all inspiring evening of food, fun, music, gong, ceremony, and meditation. 
New Years Eve celebration includes a catered vegetarian meal (Dairy and  Gluten Free options), kava shot, yogi tea, personal gong wash, shamanic ceremony, chakra clearing, gong sound healing, and midnight meditation.  
Lets celebrate the good, clear out what's not serving us and bring more peace into our hearts and minds moving into 2020
What will you celebrate!
What will you leave behind!
What will you affirm for the new year?
(This is an alcohol and drug free event:  Start the New Year Right with high vibrations instead of low vibrations)
Event is SOLD OUT
Thank You for your interest
No walk ins to this event
Next Sound Session is on January 19th
Morning Cleanse program starts January 6th
Yoga Classes this month work on the Chakra System
See you in the New Year
Grateful!
Sat Nam
Namaste
All Registration Sales Final
This NYE event usu­ally sells out.  Sign Up Early to Guar­an­tee Your spot
Evening Plans: (Tentative times and plan subject to change)
6:30–8:00 pm: Enjoy a catered buffet meal, social hour, and alter offering followed by a palo santo energy clearing, gong wash and caldron of fire release ceremony. (Doors Locked by 7 pm unless special arrangements made)
8–8:30: Intention setting Ceremony with Kava Toast
8:30-8:45 pm:  Activating Intention Circle Meditation
8:45-9:00 pm Break (Dessert)
9:oo-10:00 pm-Chakra Clearing
10:00-10:15 Shamanic cos­mic sound por­tal journey with Spirit Guides
10:15–11:50-Sound and Gong Heal­ing Jour­ney with 11 plan­e­tary gongs, and other instru­ments of sound heal­ing such ethereal flute, isochronic rythyms, special effects sound board, and hand pan.
12:00–12:15 am: Meditation:  Tune in and Celebrate the blessings of 2019 and embrace the miracles and manifestation that awaits you in 2020 : Sutra for 2019: 
12:15: Inte­grat­ing the Ora­cle of the New Year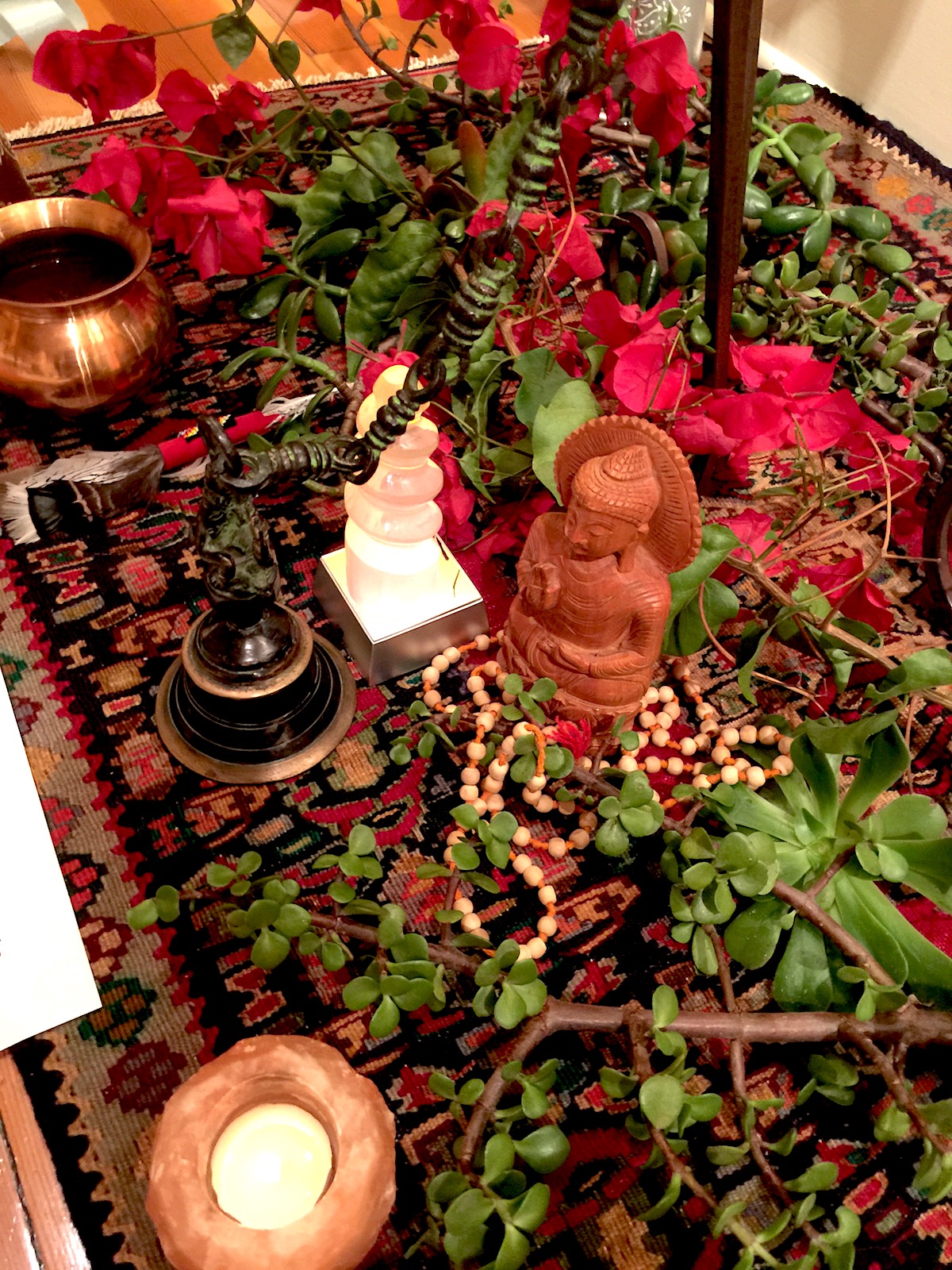 Sacred Alter for offering and ceremony
Dhyan­jot:
Dhyan­jot is a Stu­dent and teacher of Hatha Vinyasa, Nidra, and Kundalini yoga since 1999. He has been a sound healing alchemist since 2010 with mastery in planetary gong channeling, light therapy entrainment, and shamanic journeying.  Each sound healing session whether private or in a group is aligned with the vedic astrology of the day and designed to help others transform and heal on the energetic level so one may live happier and more joyful lives filled with love. He is a lead trainer at the Integrated School of Yoga and Sound Healing, con­ducts col­lab­o­ra­tive gong heal­ing con­certs, bi-weekly sound ses­sions, quar­terly nutri­tional cleanse pro­gram and teaches a vari­ety of yoga classes each week in San Diego, California.
Each event or class that Dhyan­jot teaches is influ­enced by the vedic astro­log­i­cal calan­der and any other energy hap­pen­ings of the time. Dhyan­jot uses shamanic rit­ual, Reiki light chan­nel­ing, and sound heal­ing tech­niques at each event and is influ­enced by the teach­ings of well known mas­ter teach­ers Yogi Bha­jan, Krish­na­macharya, Gurunam, Parma­hansa Yogananda, Osho and Sai Baba. To enhance the poten­tial of each sound heal­ing session, Dhyanjot practices planetary channeling techniques that has taken him years to perfect.
Dhyan­jot offers Pri­vate Gong Lessons, Mas­ter­ing the Self Coun­sel­ing, and Sound/Light Heal­ing Ses­sions in his sound and light Sanc­tu­ary here in San Diego.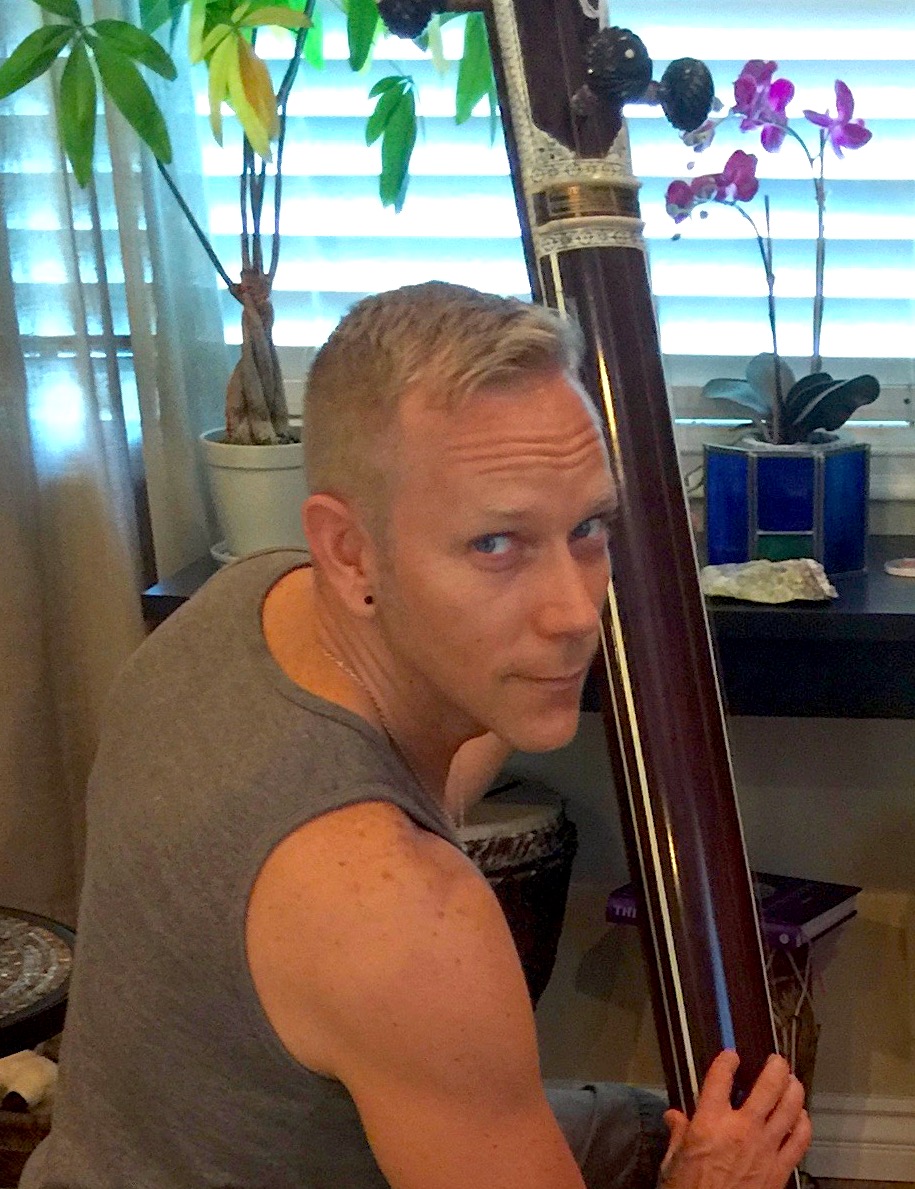 Joel Koch aka "Dhyanjog" is a gong journey man who works the sound board, plays tambura, hand pan, and gong.  
Chef Joel also prepares the amazing buffet each New years Eve.  He is a previous restaurant owner and health food catering chef with over 15 years of experience making amazingly delicious vegetarian fare that is gluten and dairy free.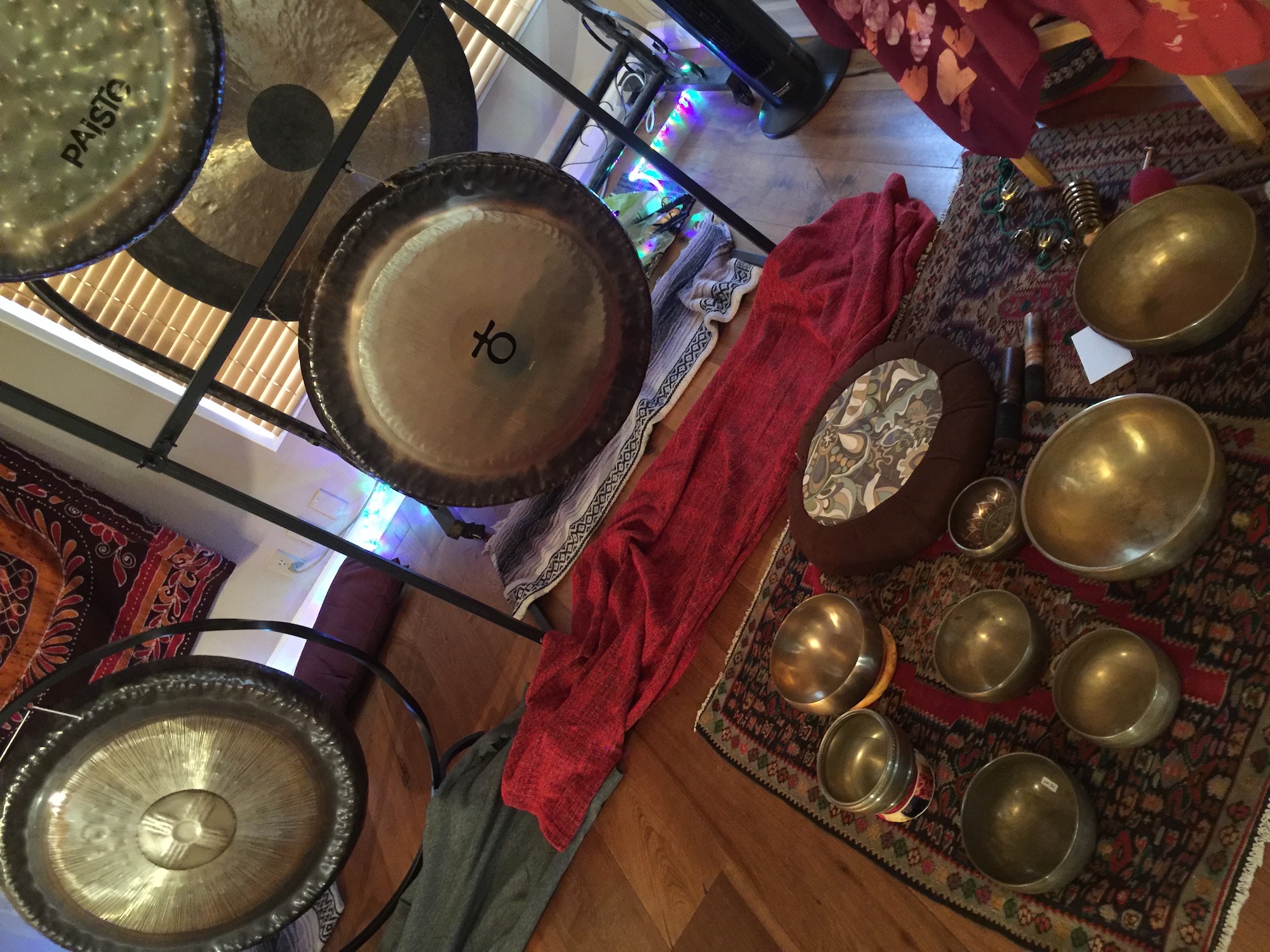 Hi, I'm Dhyanjot. This website offers information into my yoga classes, sound & light heal­ings and mas­ter­ing life ses­sions designed to help peo­ple live pain free, pros­per­ous lives.  In addition, I facil­i­tate nutri­tional health cleanses, vibra­tional heal­ing work­shops, gong immer­sions for deep heal­ing and I am avail­able for holis­tic health and life coach­ing.
© 2012 Integrated Wellness SD / JotYoga.