Sacred Sounds on Sacred Grounds
Yoga Sound Healing Retreat
Mayan Mexican Riviera,
Tulum, Mexico
February 19th-23rd, 2020
Sold Out
Thank you for your interest
Email me at info@integratedwellness-sd.com to put on waiting list or to be contacted for the next trip to Tulum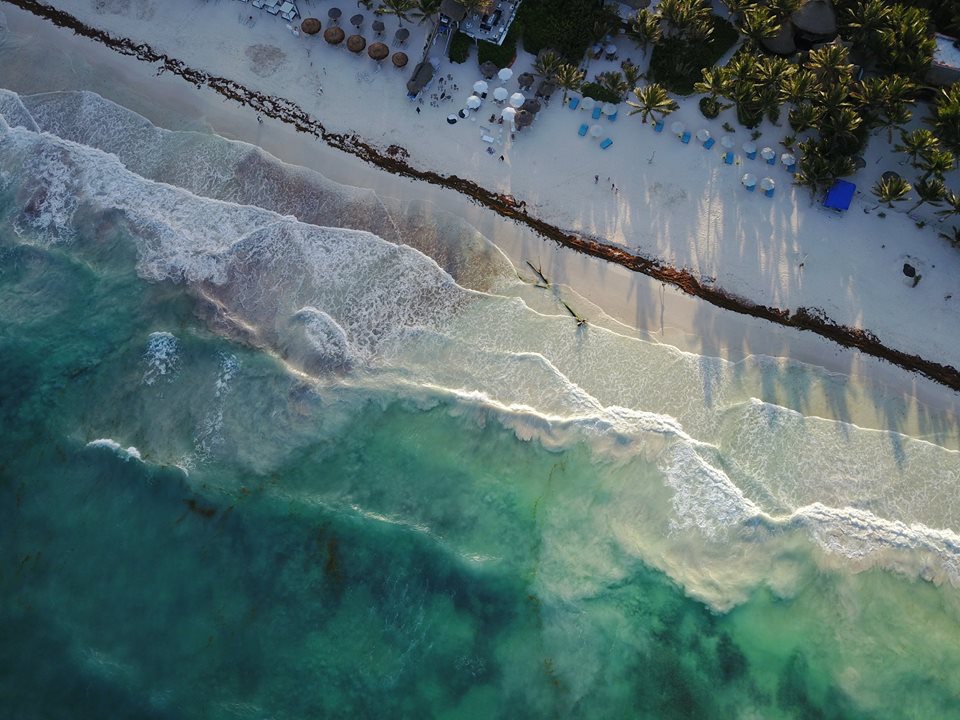 Sacred Sounds on Sacred Grounds
Yoga and Gong Healing Retreat on the Mexican Riviera
Tulum, Mexico
February 19th-23rd, 2020

Whats Included:
-Accommodations on a beautiful private part of Tulum beach: An oasis offering views of the Caribbean Sea, garden pool or the jungles of Tulum National Park.
All accomodations are steps away from the beach.
-Daily Breakfast
-Opening night and closing night Dinner
-Daily Morning Yoga
-Nightly Sound Healing with Shamanic Journey or Yoga Nidra
-Local Collaboration Gong Immersion Sound Healing event
-Module: Yoga and Sound Module: 20 hours CEU
-Transportation Credit toward transportation to and from airport (options to go as group or $50 total credit-$25 each way)
Not Included:
-International flight to Cancun airport
(Best to fly from Tijuana for big savings on Mexico flights)
(Easy instructions to fly from Tijuana. Use easy crossing the border bridge option for your safety and convenience.
Click Here for info on express easy border crossing)
-Optional Daily Excursions/sightseeing
-Some meals on your own-restaurant onsite
A sound healing yoga journey to the Mexican Riviera and the magical charm of Tulum where the sacred lands meet the turquoise blue Carribean Ocean.  This area is orginally known by its Nizuc Mayan inhabitants along the Northeast coast of Mexico's Yucatan Peninsula. The coastline is surrounded by clear blue waters of the Carribean with a rich history, culture and sublime landscapes of mountains, beaches and jungle.  Witness magnificent pyramids, barrier reefs, cenotes, ancient Mayan ruins and more.  Our retreat location is about 1 hour South of the Cancun airport.
This sound and yoga retreat will focus on reconnecting ourselves with the sacred Mayan land (the womb of mother earth) through the channel of sacred sound.  We will tune into access points that will invite in deep healing energy to nurture our being.
Each day will include a morning sunrise yoga focused on your interconnection between sacred mother earth (Jai Ma) with father Sun (Surya). Each evening you will experience sound healing gong ceremonies to integrate your body with the ancient land by the gravitational channl of the moon (Chandraya) through the portal of yoga nidra (sleep) and shamanic journeying.
This short energy anatomy 20 CEU module will give you an experience to underatand the two aspects of "Sat" (Existence-truth). First aspect is 'Satyam' (Mind and Matter) and second aspect is the 'Cosmic Ritam' (infinitity or beyond mind and matter) through the access point of sound and mantra. Being in this special place to experience ritual and ceremony will be a most amazing and auspicious experience that will be with you for lifetimes.
 Sacred Sounds on Sacred Grounds Yoga and Gong Healing experience
Tulum Wellness Retreat Center
Offering views of the Carribean Sea and Tulum National Park, the wellness center is located on a private Tulum Beach on the Mexican Riviera.  It features attractive accomodations set in beachside cabins, an outdoor swimming pool and restaurant.  The rooms have a simple eco friendly, unpretentious, and rustic modern decor with bamboo and wooden furnishings.  Rooms offer sea, pool or jungle views steps away from the Carribean Ocean  (See Each rooms descriptions and photos below).  It also provides a nice roof top yoga space and a special designed sound healing area.
The wellness retreat center has a beach front club with smoothie bar and restaurant that serves a variety of Vegan cuisine.  Tulum National Park is 1 km from the center, while the famous Mayan ruins are a ten minute drive and cenotes caves are a short drive away.  The center of Tulum is less than 5 km from the resort.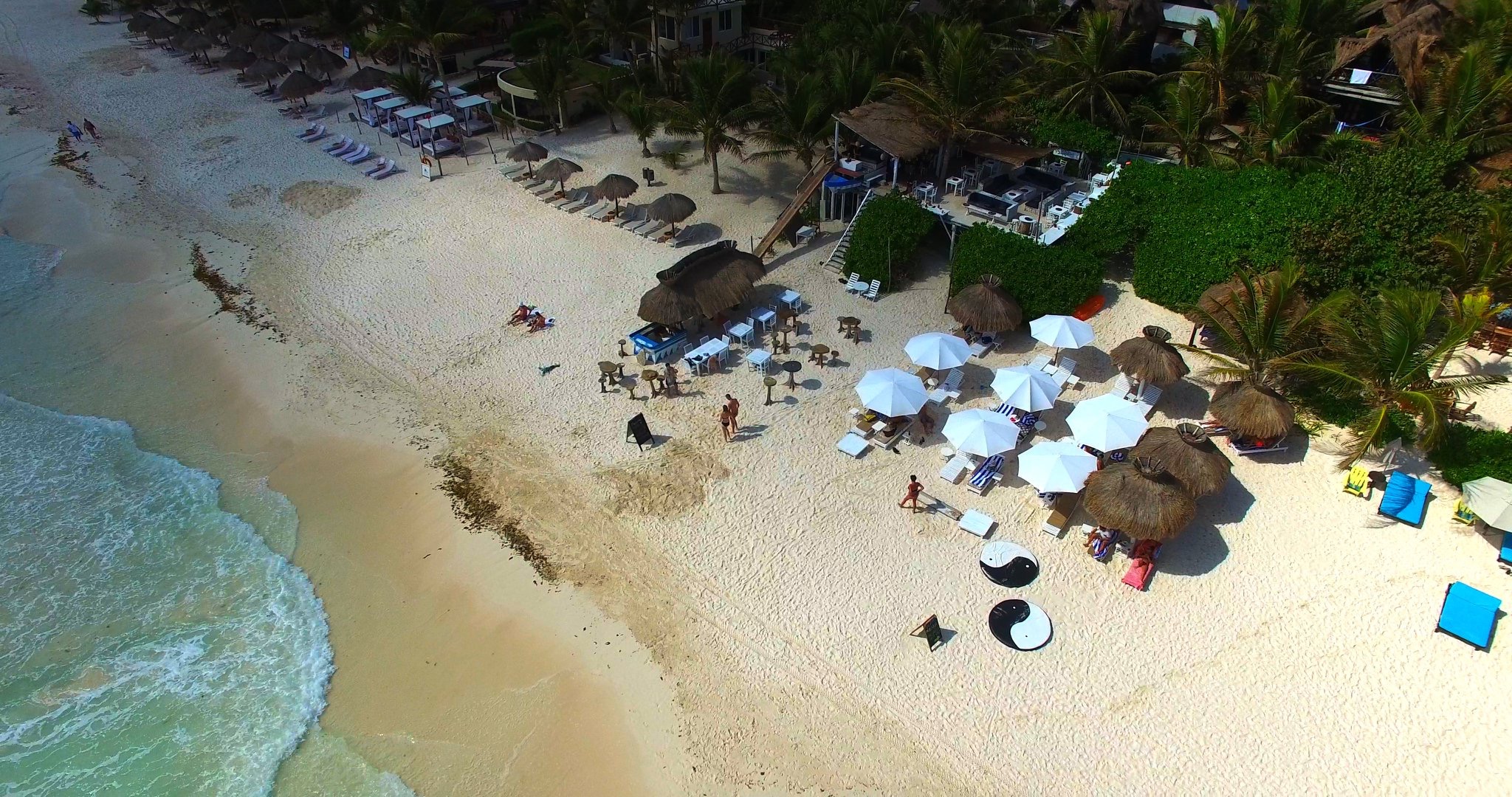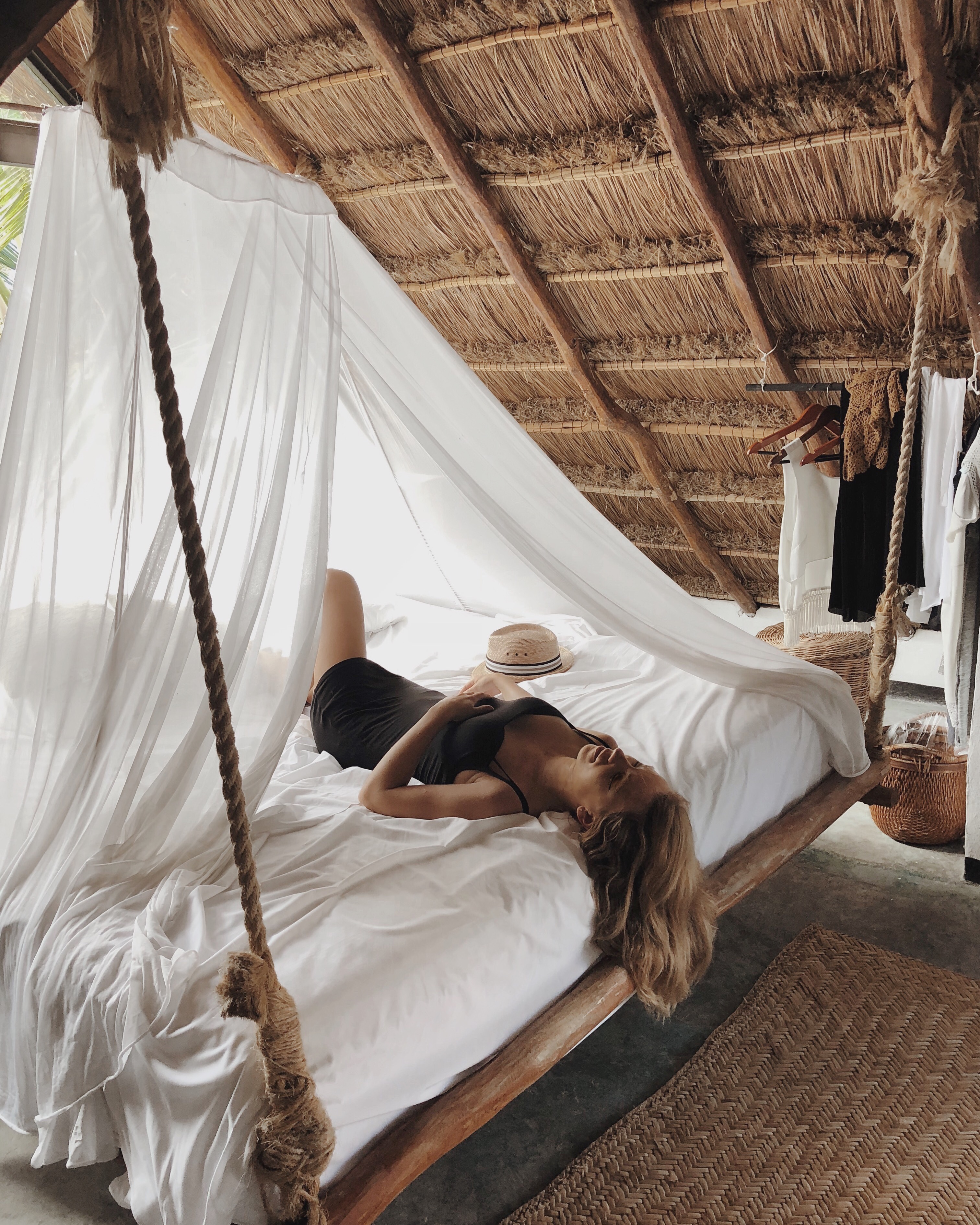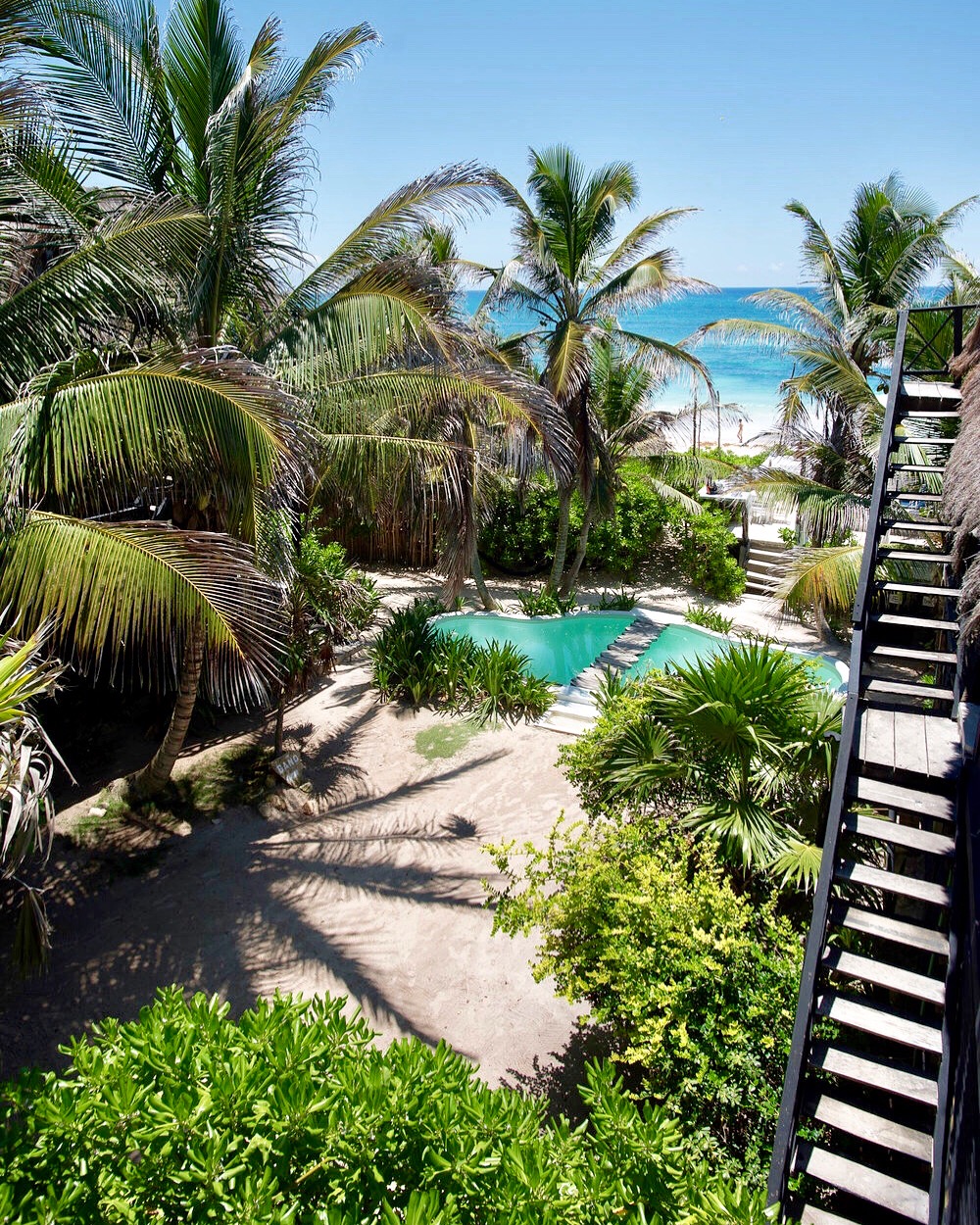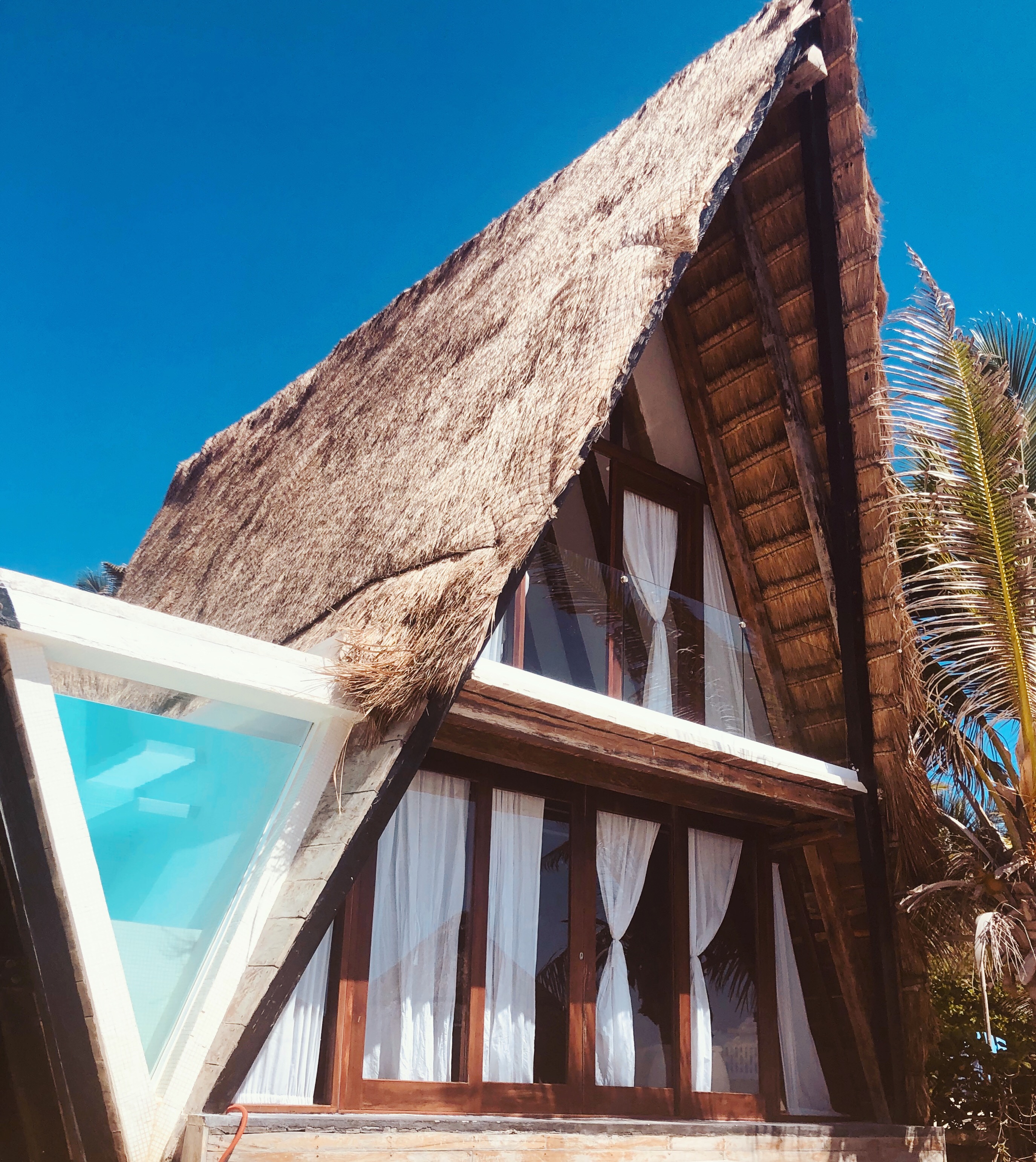 Jungle Room



Sold Out
Single and Double Occupancy:
(King Bed available for couples per request)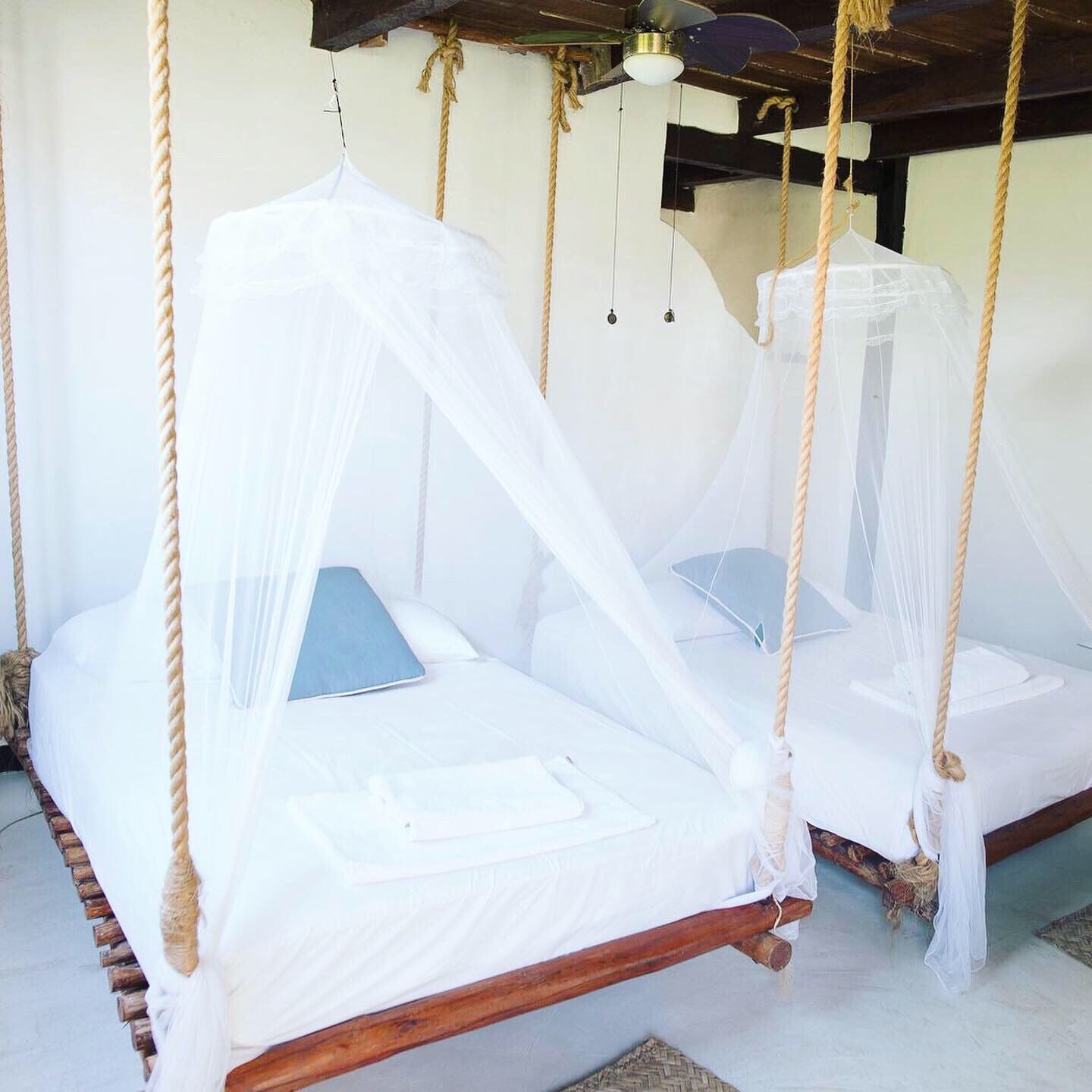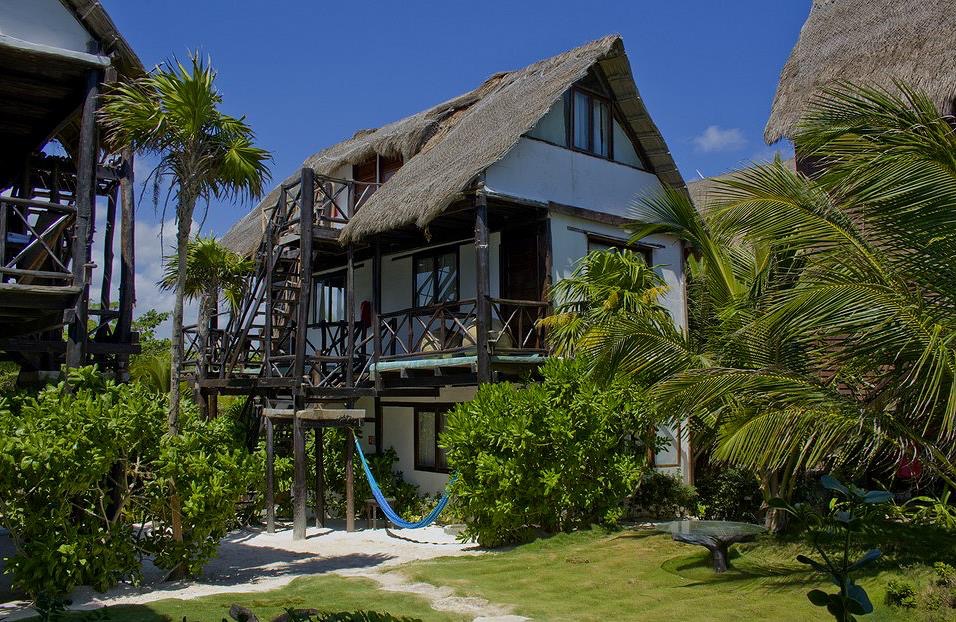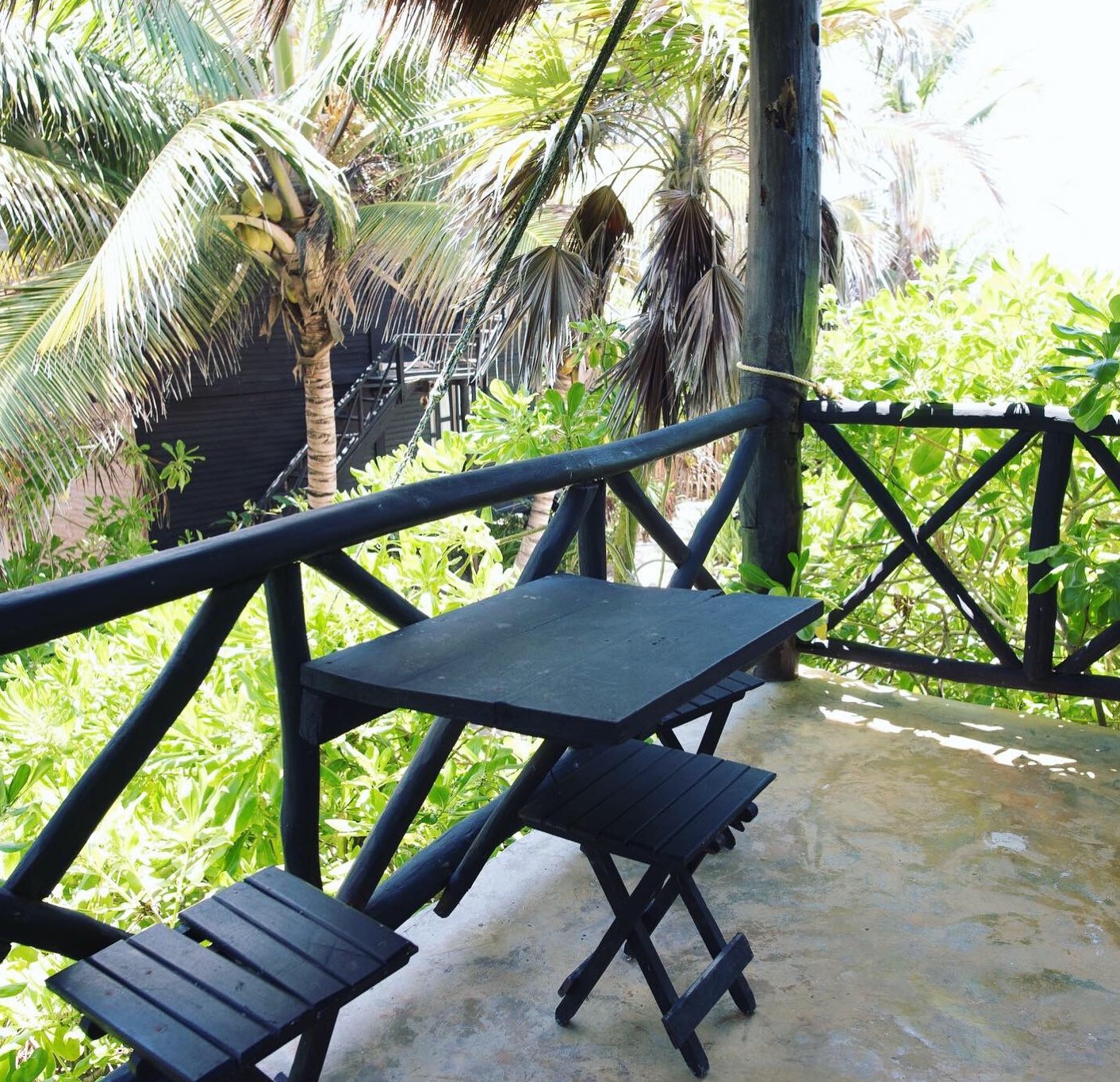 Pool View
Single and Double Occupancy Rooms:
(King Bed available per request for couples)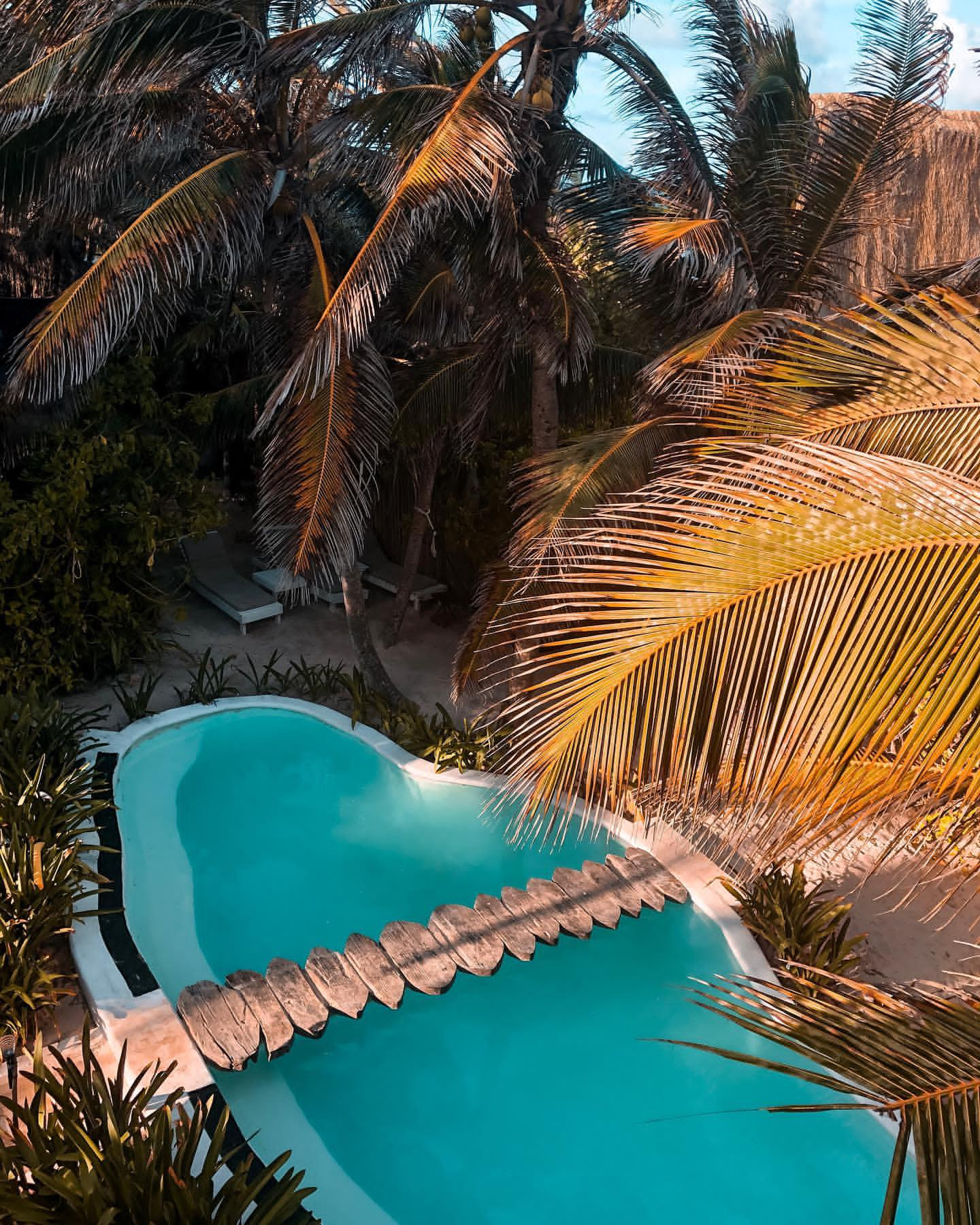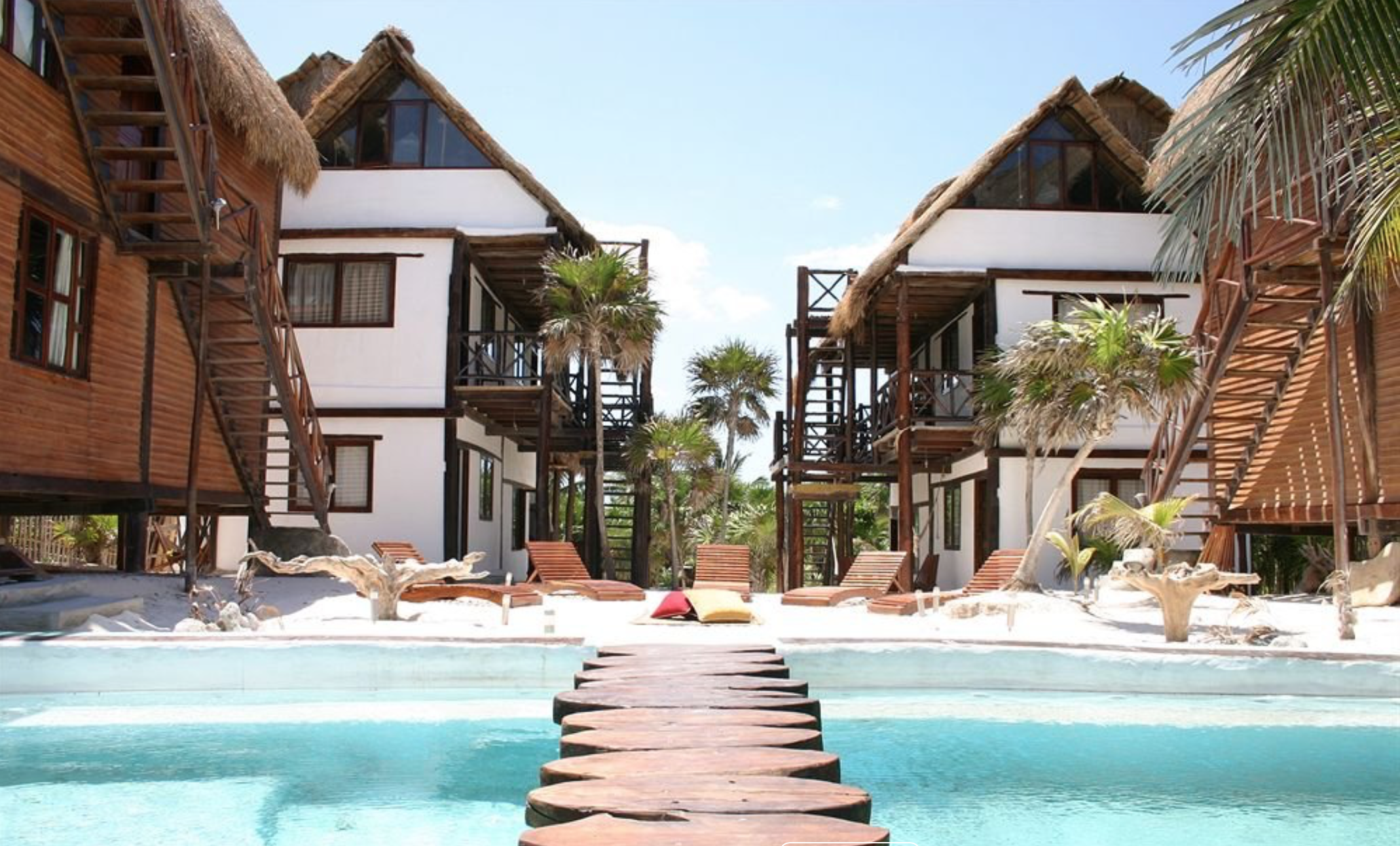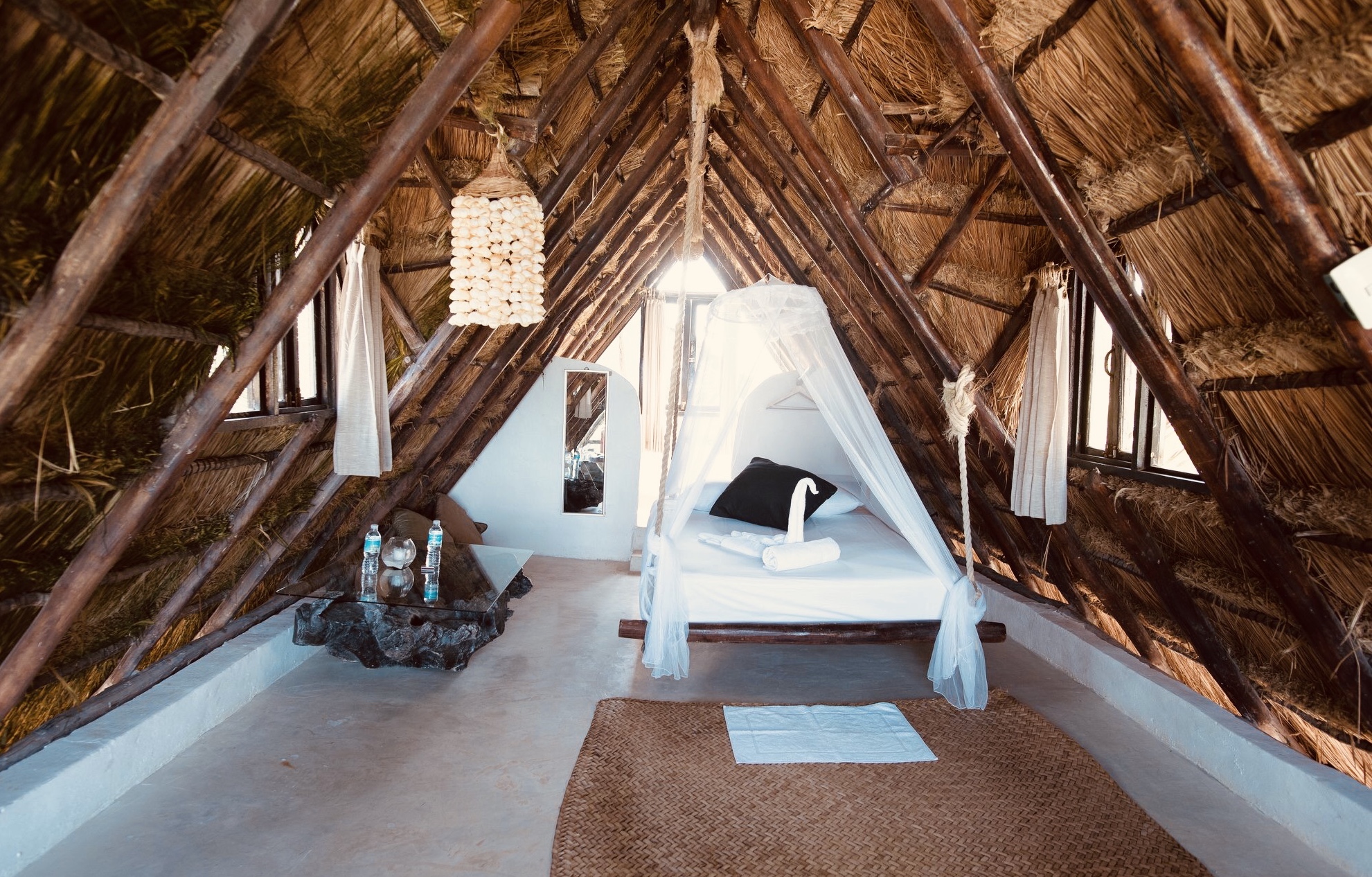 Ocean View:
Sold Out
Single and Couples King Bed with balcony
(Limited number available)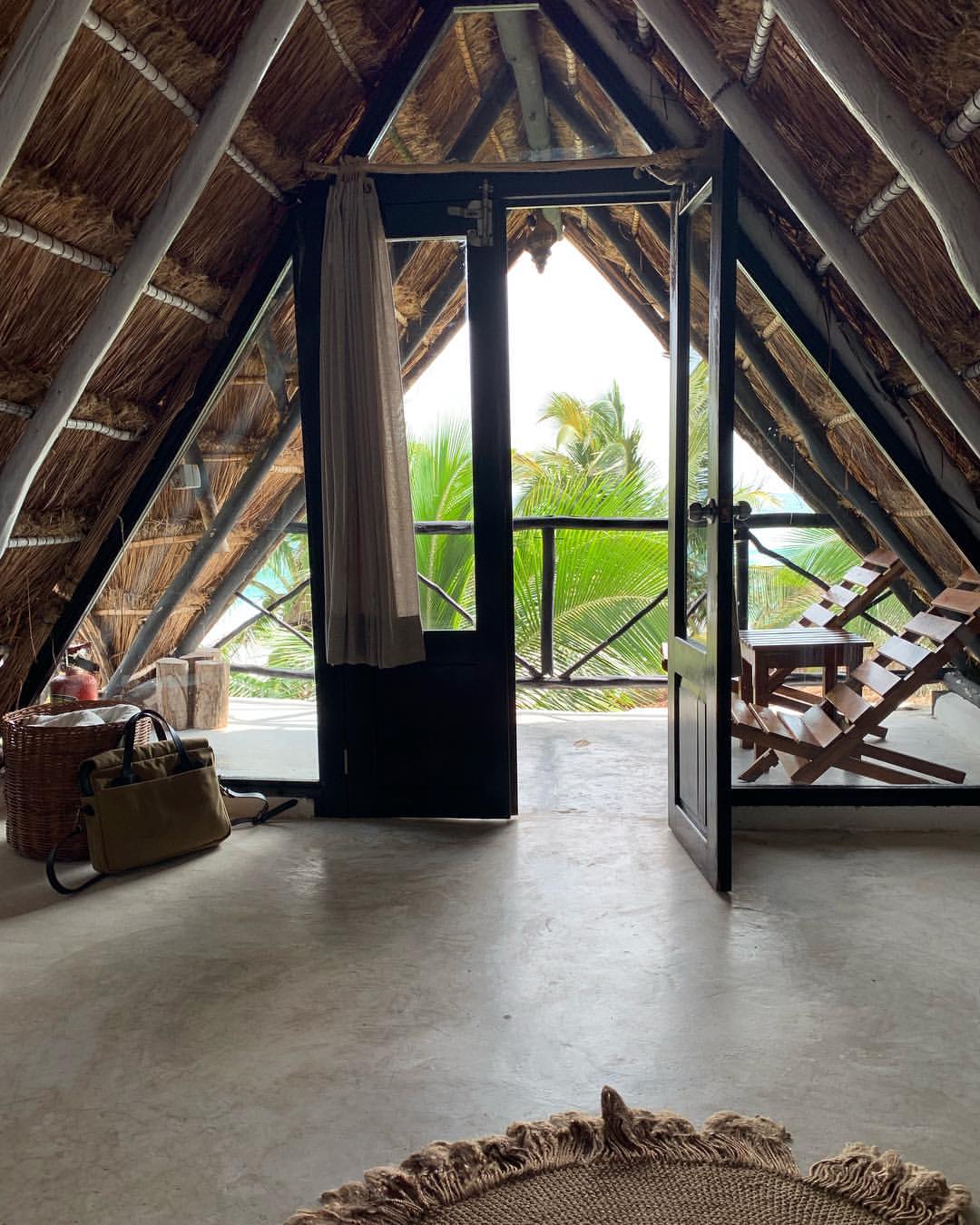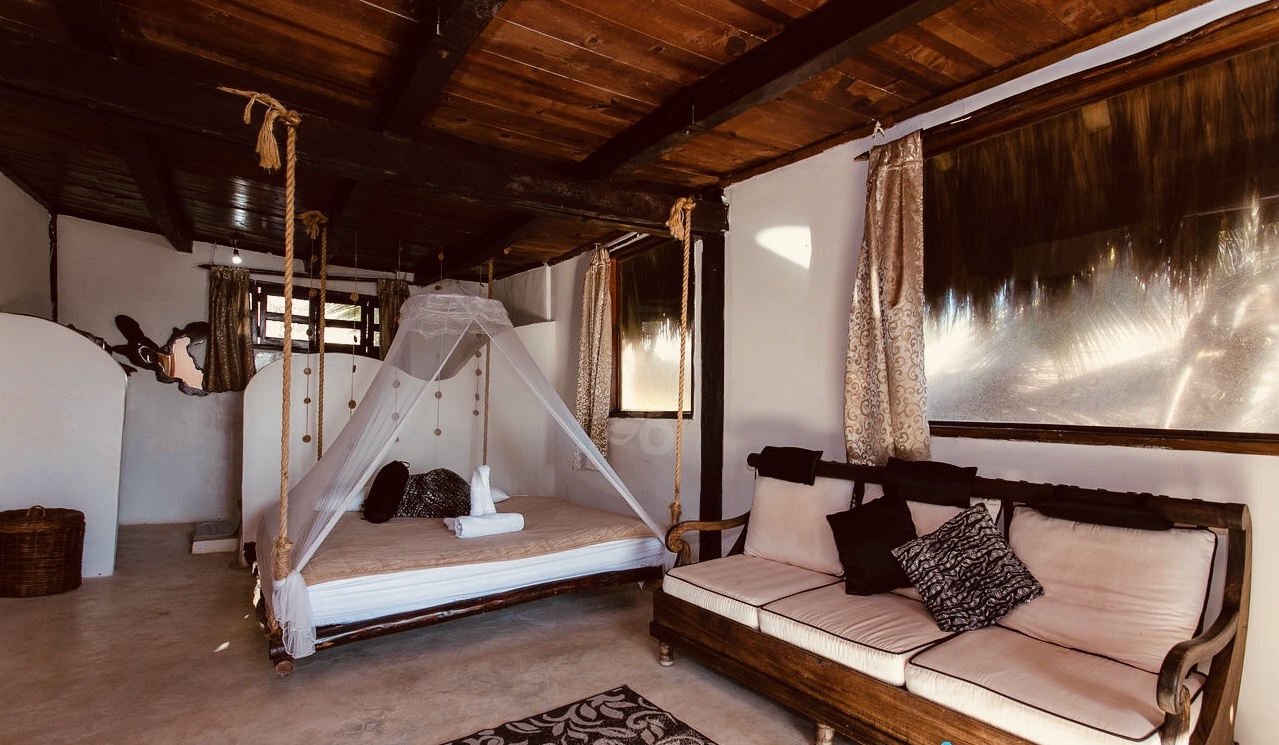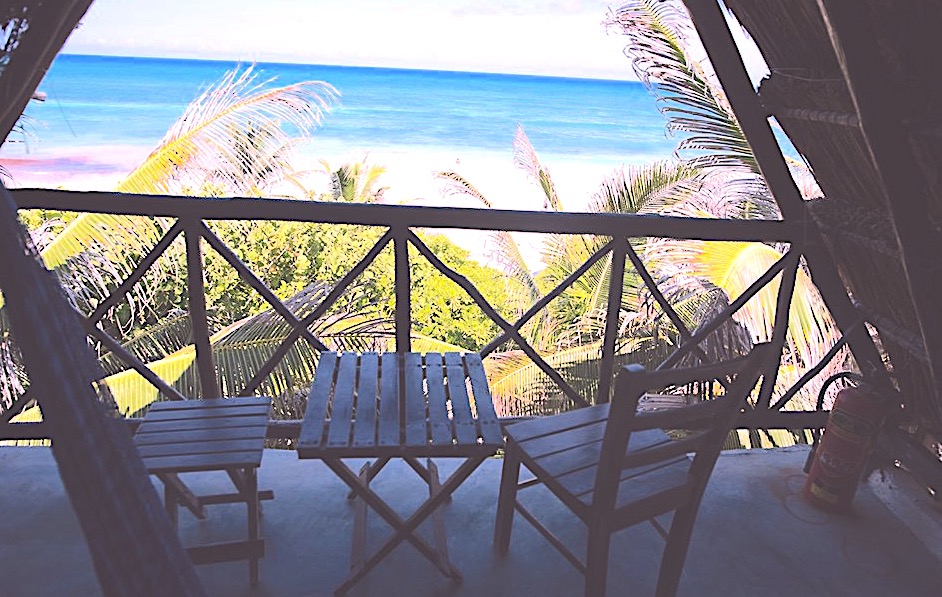 Excursion options to experience (Optional):
The Kukulkan pyramid, temples, and ruins such as Chichen Itza, the capital of the ancient Mayan empire and one of the 7 wonders of the world. (Extra fee applies)
There are amazing Mayan Ruins minutes away from retreat center with beautiful views of the Ocean. 
Cenotes caves abound such as the Rio Secreto for sound and light experience and/or Ik Kil cenote with Chichen Itza. (Extra fee applies)
Beautiful days relaxing on the Carribean Sea. Our retreat center is steps from the beach. Take dips in the pool or swim in the crystal turcoise blue ocean. 
Sweat Lodge Ceremony (Temazcal-Shamanic purification ceremony)and/or cave meditation with sound healing. (Extra fee may apply)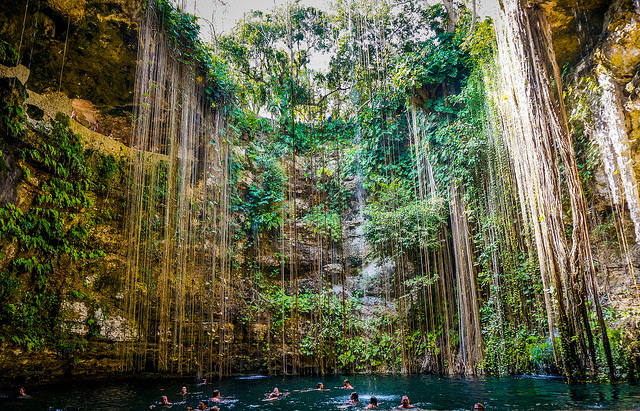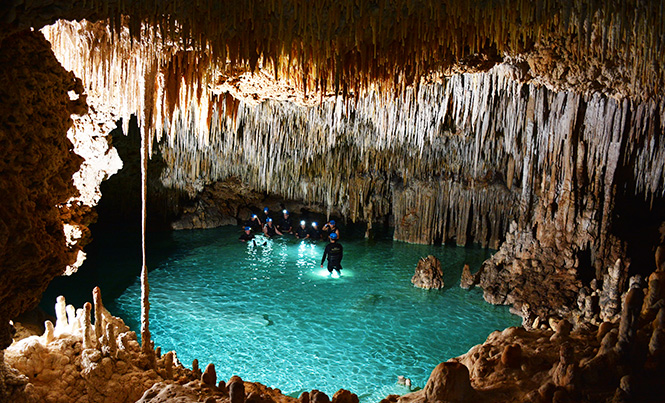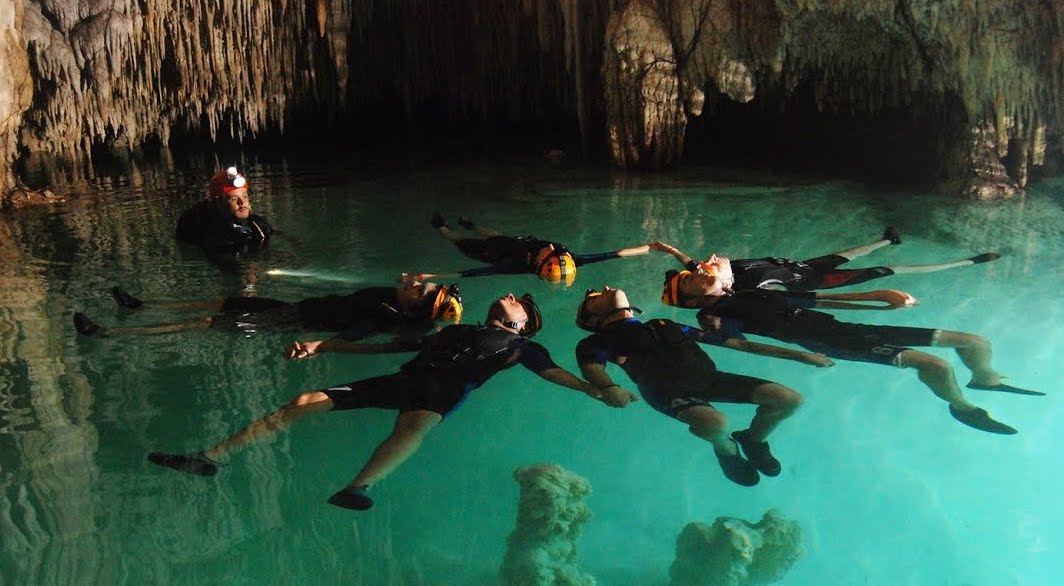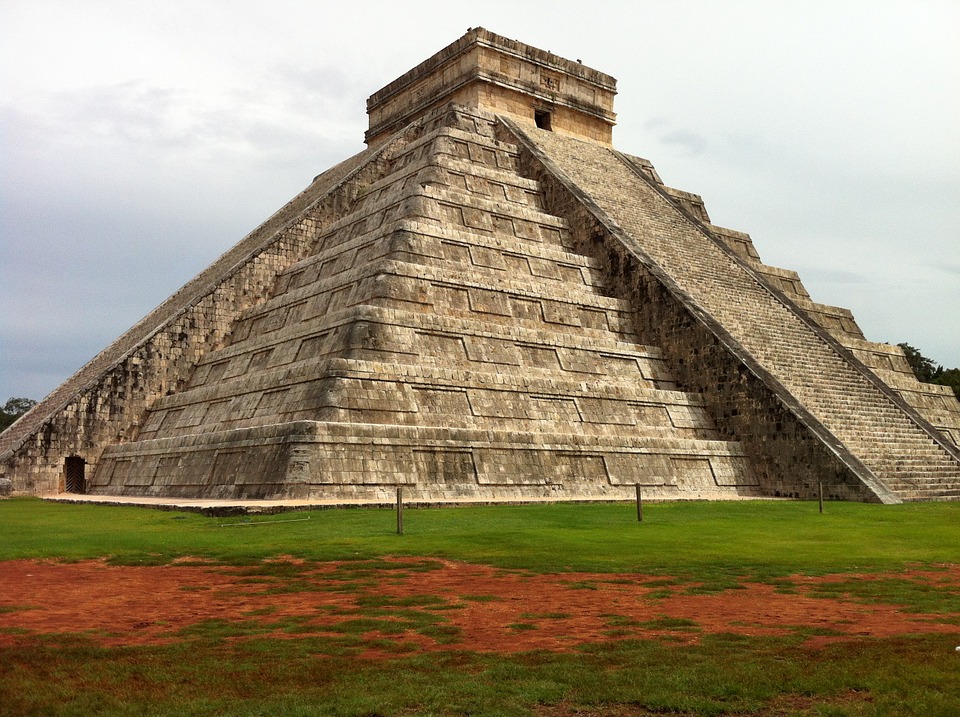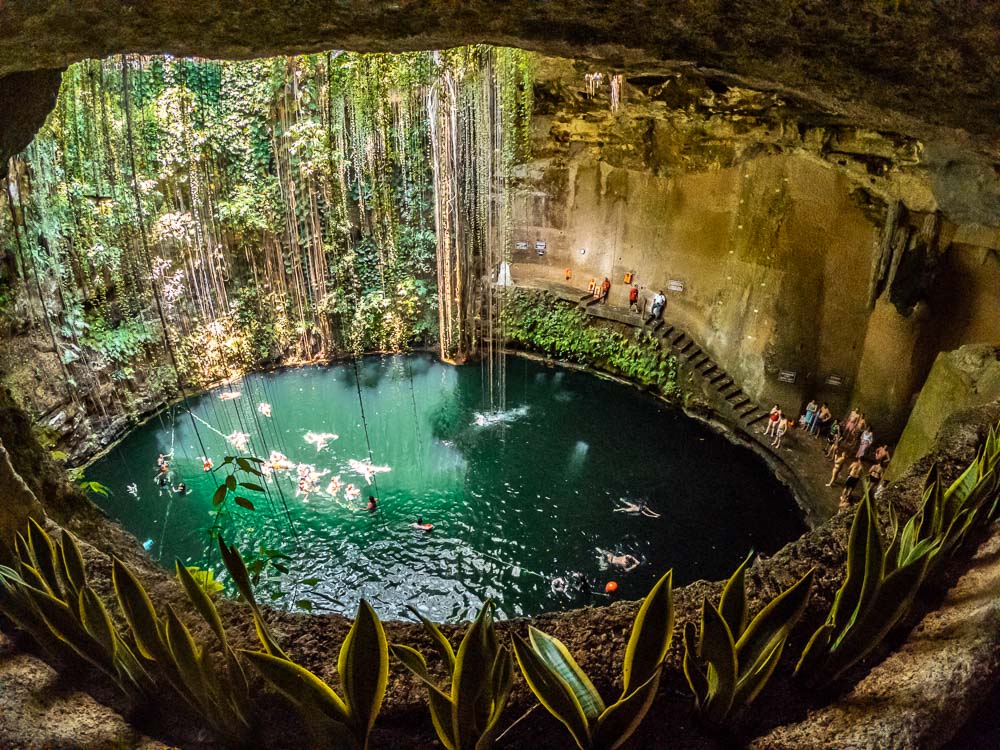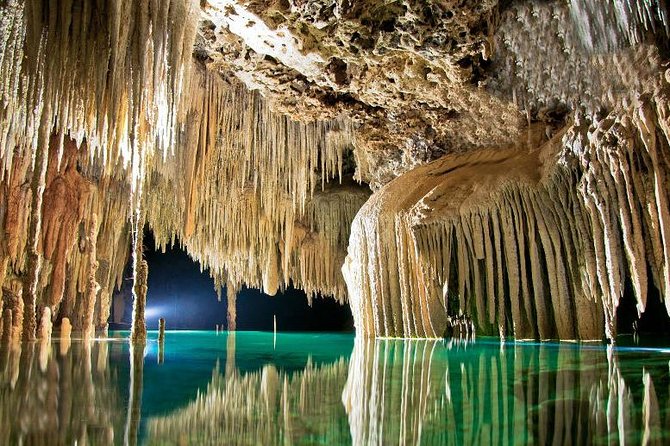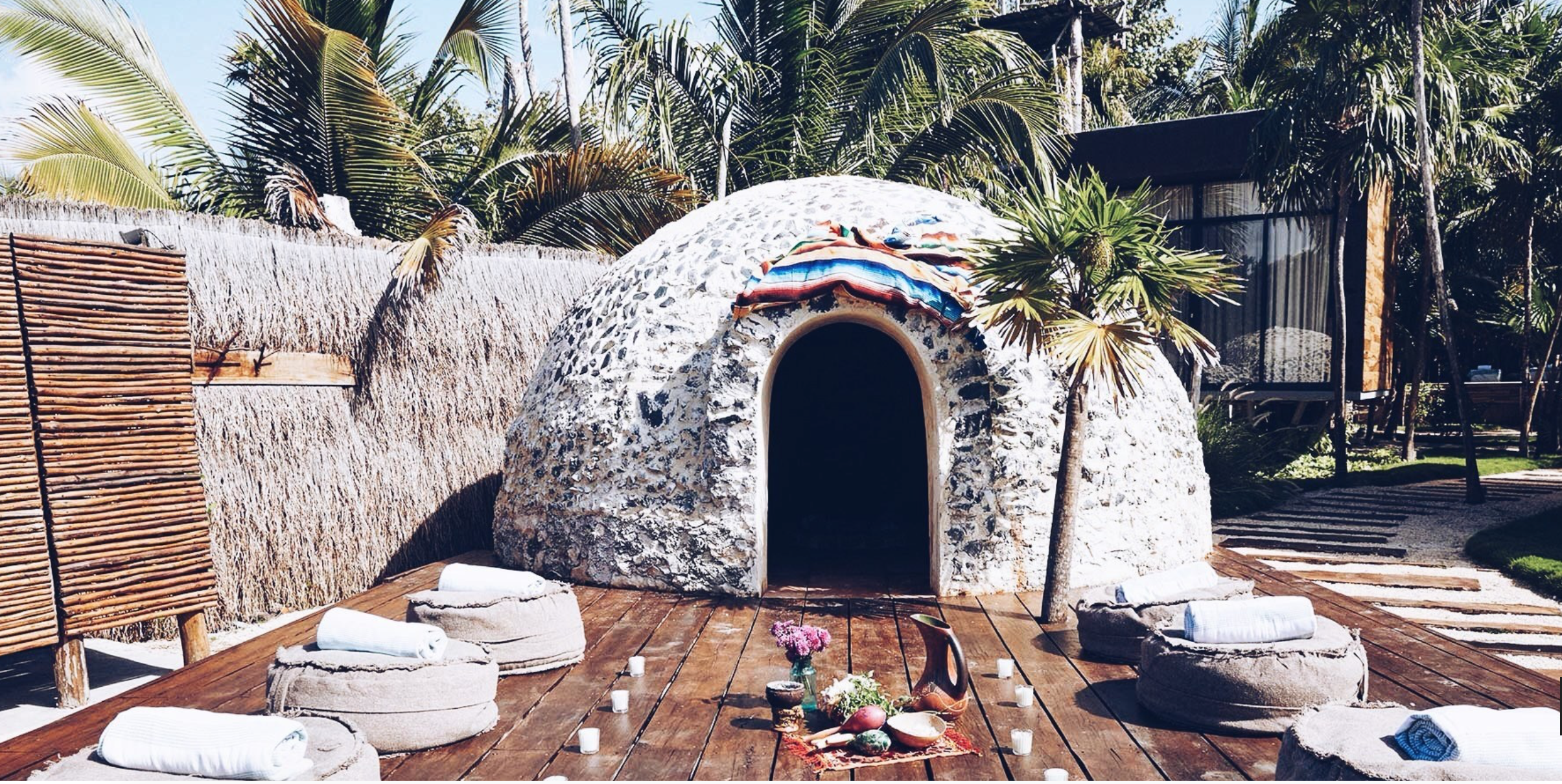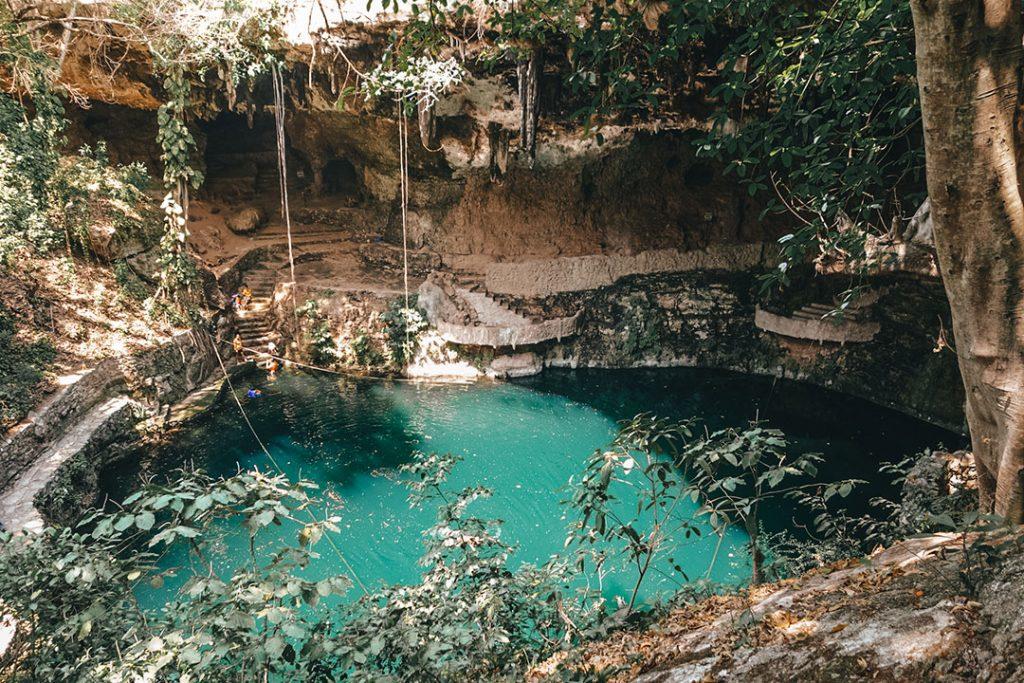 Swimming pool, balconies with views, yoga and sound healing space with mats/blocks, free wifi, AC, food offered on site, car service for hire. Restaurant and smoothie bar on site. Private beach front access.
A non-refundable deposit of $515 is required to reserve your space. Your non-refundable balance is due by January 15th. Payment Plan with Credit Card will have a 3% bank charge plus small monthly processing fee. Other fees may apply.
If you must cancel your retreat, the required deposit is non-refundable and non-transferable. Full payment must be received by January 15th, 2020. Payment plan final payment due by no later February 5th, 2020.
Once deposit is made accommodations get reserved with a no refund policy. Once we commit we must pay what is due.  So if you are concerned for any reason that you may need to cancel then be sure to purchase travel insurance just in case you are unable to attend.
CBX  BORDER CROSSSING TO TIJUANA:
Cost is approximately $16 each way.  

One of the main conveniences of flying out of Tijuana Airport (TIJ) is that flights tend to be less expensive, particularly for families traveling to destinations throughout Mexico and Central or South America. Mexican carriers Aeroméxico, Interjet and Volaris, as well as several smaller airlines, all have flights from TIJ. Both the 

CBX

and the newly remodeled Tijuana International Airport are clean and modern, with all the necessary comforts and amenities. I recommend Aeromexico or Interjet for flights to Cancun. 
Please note that if you are heading to Mexico, you will need to depart prior to February 19th to arrive in time for the start of the retreat. You are responsible for your own roundtrip airfare to and from Cancun airport.  Depending on your arrival you may beable to share a ride which is included in the retreat cost. If your time does not match with the group ride then you will be credited $25 for each direction for a maximum credit of $50 for both directions.  It is best to coordinate with the timing of other guest as it will save you additional transportation cost.  A taxi transfer from the airport or between other hotels can be arranged at a nominal additional fee. You may even want to extend your Mexican Riviera stay before or after the retreat. We can discuss these options and best ways of transport once you sign up.  The best and most economical option to get the Mexican Riviera is to travel from Tihuana via Mexico City. There are many flights to Mexico City daily along with many flight options to Cancun airport. The price to fly out of Tijuana is about half the cost of  flying out of San Diego.  Try to give yourself an extra day to fly in and be with the group ride on the 19th of October.  Estimated time of pick up will be between ten and 2 pm. There may be more than one option depending on everyones arrivals.  It is recommended that you purchase your own travel insurance. You will need a passport for entry to and from Mexico or at least a valid ID. Review your options for entry and re-entry from the U.S.  Be sure your passport is up-to-date, does not expire within six months of your departure date from Mexico. There are no travel vaccinations required to travel to Mexico.  Check with your doctor to inquiry for any special needs or requirements for you to travel to Mexico.
Your Host: Dhyanjot Grenus, Aka DJ:
Gong master, sound healer, and E-RYT 500 yoga teacher with 20 years of experience in Hatha Vinyasa, Kundalini, Restorative Hatha and Yoga Nidra.   He uses a variety of yoga, shamanic, and reiki channeling techniques to guide students ultimately to their personal truth.  Dhyanjot takes one on shamanic journeys into portals to explore subtle realms through familiar access points to connect with your body, mind and spirit. In the process one begins to uncover the mysterious of life related to self understanding.
Dhyanjot will be collaborating with local sound healers and shamans to honor and embrace the sacred sound in relationship to the land.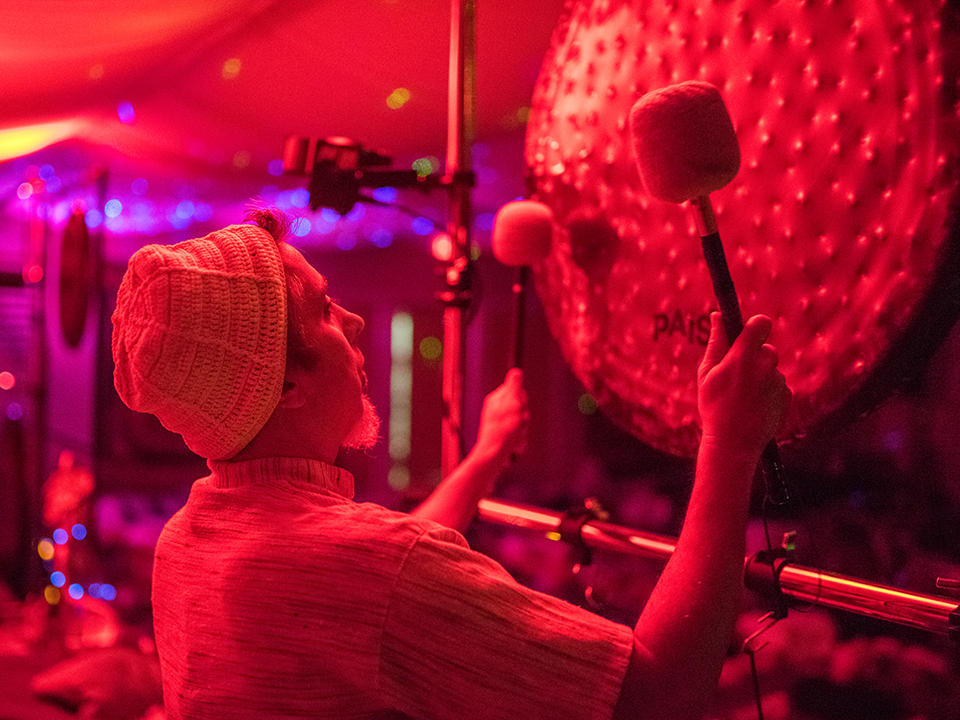 Hi, I'm Dhyanjot. This website offers information into my yoga classes, sound & light heal­ings and mas­ter­ing life ses­sions designed to help peo­ple live pain free, pros­per­ous lives.  In addition, I facil­i­tate nutri­tional health cleanses, vibra­tional heal­ing work­shops, gong immer­sions for deep heal­ing and I am avail­able for holis­tic health and life coach­ing.
© 2012 Integrated Wellness SD / JotYoga.