Dolphin Spirit Hawaiian Yoga and Sound Healing Retreat
Big Island, Hawaii
8 day/7 Night Retreat: June 26th – July 3rd, 2021
Theme:  Seven nights, Seven Heavens Healing Retreat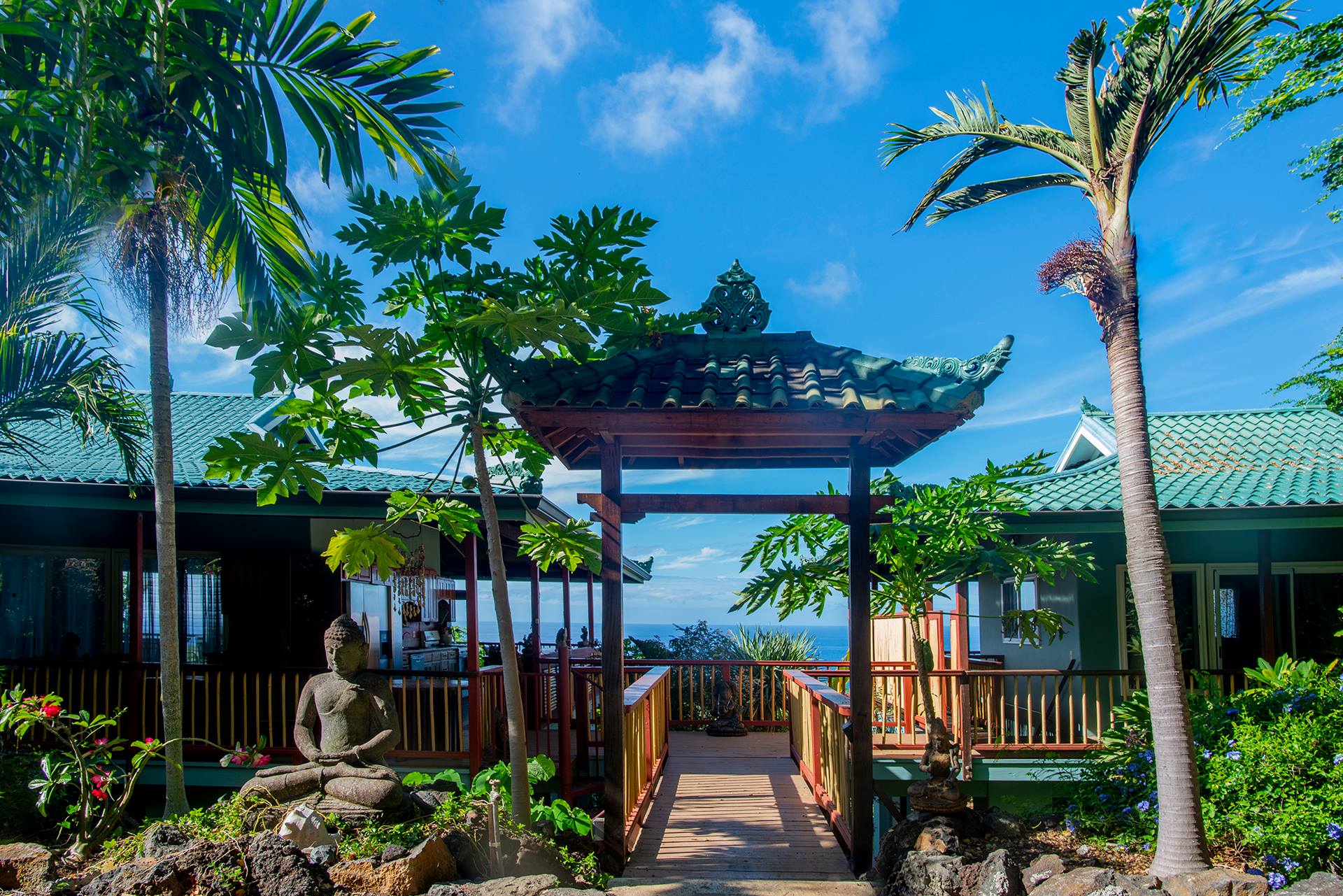 Yoga and Gong Sound Healing Retreat
Big Island Hawaii
June 26th-July 3rd, 2021

Time to break free and come out from the clouds of June gloom and celebrate the return to the light of summer solstice
Registration options:
Double Occupancy with queen bed/shared bath/lanai patio and partial ocean view: $1450 (includes tax and cleaning fees)Double occupancy sign ups will be given a roommate
(1 spots left)
*The double occupancy rooms have 3 shared baths for 4 rooms in main Hale. One bath for two rooms plus a third bathroom for overflow
**Room access is from the outside Lanai
***Each room has a queen bed and twin bed.  Choose twin or queen bed option on registration. Twin bed option is 'sold out'

 Single Occupancy with shared bath/lanai patio and partial ocean view: $2195 (includes tax and cleaning fees)
(1 spot left)
Couples or friend pairing together two twin or Queen bed with shared bath/lanai patio and partial ocean view: $2695 per couple (includes tax and cleaning fees)Choose your roommate and sign up together
(1 spots left)
Note: Double Occupancy is defined as two people sharing one room.  If you are not traveling with a friend or partner I will give you a room mate.  
Whats Included:
-Accommodations at a beautiful retreat overlooking the pacific ocean on the Big Island
-Hawaiin resort tax and departure cleaning fees
-Location with short hike or drive to the bay below to swim with sea life
-Welcome with snacks and Kava toast gathering
-Daily sunrise meditation followed by morning yoga
-Nightly sound healing and meditation
-Amazing views from the main house eating area and shared Lanai for everyone to enjoy
-Each room also has either a private or two room shared Lanai
-Free Wifi
-Yoga Mats, props and other equipment
-Yoga Module: 20 hours CEU

Not Included:
-International flight to the Big Island. Direct flights from San Diego to Kona International (KOA)
-Airport transportation is not included but will be coordinated so that the most convenient and economical options are available to everyone.  Please provide me with your flight information to help coordinate a smooth transition from the airport to the sanctuary.  Retreat sanctuary is 25 miles or about 40 minutes drive south of the airport.
-Optional Daily Excursions/sightseeing
-Food:  Room share large kitchen with two large refrigerators.  In Kona there is a Target, Walmart, and Costco for snacks or other foods prior to arrival. We have arranged for a private chef that will accomodate 5 brunch breakfast and 5 dinners (two of which are omnivore). This allows for dining flexibility with opportunities to eat at local eateries on two of the nights.  We have negotiated a very competitive rate to have the private chef for 5 of the days at $365 per person.  This includes food, service, and clean up along with taxes and any fees.  This set up will leave two days open for longer adventures without food schedule constraints.  This fee is a separate fee and is in addition to room, location, kitchen, yoga space, and private facilities. 
Note: The best flights are with Alaska or Hawaiin air. They do direct or connecting flights through San Diego, Los Angeles, and San Francisco to name a few.  With Covid restrictions I would recommend spending a little more and take a direct flight.  
A beautiful yoga and sound healing experience with daily yoga each morning and a shamanic or yoga nidra gong experience each early evening.  The magic of Hawaii and especially the Big Island is like dropping into a healing energy vortex like no other.  With more microclimates than any other place in the world, the big island sets the stage for an adventure like no other.  Explorations may include trips to the white, black or green sand beaches, swimming with wild dolphins, surfing, hiking, and some of the best snorkeling in the world.  The big island also features one of the largest active volcanos, 12 featured waterfalls, Mauna Kea mountain observatory, many botanical gardens, two Kona coffee mills, and numerous coffee roasters and plantations for the Kona coffee connoisseur. There is so much charm that your senses will be exploding as you explore the vast beauty and activity of such a special place.
Each morning we will wake up to birds chirping and gorgeous views for a quiet sunrise meditation followed by gentle flow yoga class that is accessible for everyone of all ages and experience.   After a day of adventure or quiet contemplation we will settle in to enjoy a late afternoon gong sound healing, shamanic journey or other yoga nidra experience while the glow of the summer solstice sun sets before us over the pacific ocean.  (See photo for our featured evening glow) 
This sound and yoga retreat will focus on reaquating ourselves with the power of nature, the vitality that is inspired by summer solstice and the protective, healing, and transformational power of earth goddess pale (Goddess of the Fire and Hawaiin volcanos).  In seven days we will tap into the seven heavens of healing during meditation, yoga, and sound healings. 
Each day we will celebrate the expansion of the Sun (surya) and appreciate the light  in relationship with sacred goddess pele, the mother of Hawaii, fire, and light.  This connection with surya and pele will be our conduit for deep healing from the seven heavens.
This will also qualify for 20 CEU hours of yoga continuing education in relationship to energy anatomy and yoga nidra principles.
Covid 19 Caution:  As  you all know this is an ongoing moving target.   Nothing in life is certain and that includes this retreat or any other.  I chose Hawaii at this time as I feel that it is the safest place on the planet and one of the most beautiful places in the world to have a yoga retreat. The big island was locked down for most of 2020 and still has not allowed international travel and for some time the main land travel was restricted.  Combining travel restrictions and the ability to control a confined land mass along with requiring testing 3 days prior to travel and a 15 minute covid test upon arrival is about as safe as it will likely ever get.  This has made going to Hawaii safer than ever but also makes it safer for us to be together as a group while on retreat.  In public Hawaii still requires face masks but in our confined retreat space wearing a mask will be optional.  At this time according to my source there are few if any known cases of Covid on the island.  This makes me feel extra good and I hope it makes you feel good too.  After you sign up I will be sending you a welcome package with all the great information you will need including locations to get tested pior to departure and all the fun things to experience while exploring the Big Island.  The airlines also provides this list of qualified Covid testing facilities. Some test can even be done from home under supervision.   It is important that it is a certified provider of the Covid test. Once you sign up this detail information will be provided to you.
Refund Policy:  My refund policy is always based on the retreat location policy.   I already put a deposit down to hold the space. This is non-refundable unless the island actually closes to mainland U.S..  If for any reason they would close the island to mainlanders then the deposit is transferable to another date at the same retreat location.  In this case your deposits and payments take on the same policy as the retreat center which relates to economics and not personal circumstances.  Once deposit is made I transfer these funds to the retreat center to hold your space. For any reason you can not make it for personal reasons or from Covid, then you have the option to sell your space to another person.  Final payment is due within 10 days of your deposit for the trip if after April 30th, 2021.  All deposits after April 30th, 2021 will need to make payment within 10 days of deposit.  Any sign ups after May 15th, pending space available, will need to pay in full at the time of signing up for retreat.  Food payment will need to be paid within 5 days after making deposit or paid in full.  Once final payment is made it is also non-refundable unless island closes to mainland on our travel dates.  This really is not much different than usual so it is best to purchase travel insurance if you want to assure yourself of any travel interuption losses.   Getting a positive test for Covid or any other reason is not grounds for a refund as the space has been reserved for you and is non refundable.  For covid-19 policies, flight cancellation policies, please check with your airlines. Airlines have been more flexible than usual and will likely allow certain changes or cancellation upon request.  This should also be considered if you are going to purchase travel insurance.
 Sacred Hillside Location overlooking Kealakekua Bay
Dolphin and Whale Sanctuary
The sanctuary is set on five private acres, in a sacred, all natural, eco-friendly (chemical/toxin free) property overlooking the powerful vortex of Kealakekua Bay. We are 'protected' by the sacred pali (hillside) where ancient Hawaiian Kings and Queens are buried.  
The proper sits amongst a beautiful garden and orchard.  There is an extensive variety of flowers, fruits and plants living along side the property. During the wet seasons it could easily be compared to a mini botanical garden! Please remember to bring your camera to take those special pictures while meandering around.  The owners are happy to share the fruits and flowers of the land, but request you ask before picking them (some flowers are toxic to the skin).  
The property is designed to be a quiet, relaxing, and self sufficient.  It is not a property with a full service staff, but a few caretakers who manage and take care of the property.   There will be one point of contact for us during our stay.  This leaves us with a serene experience without all the extra disturbances.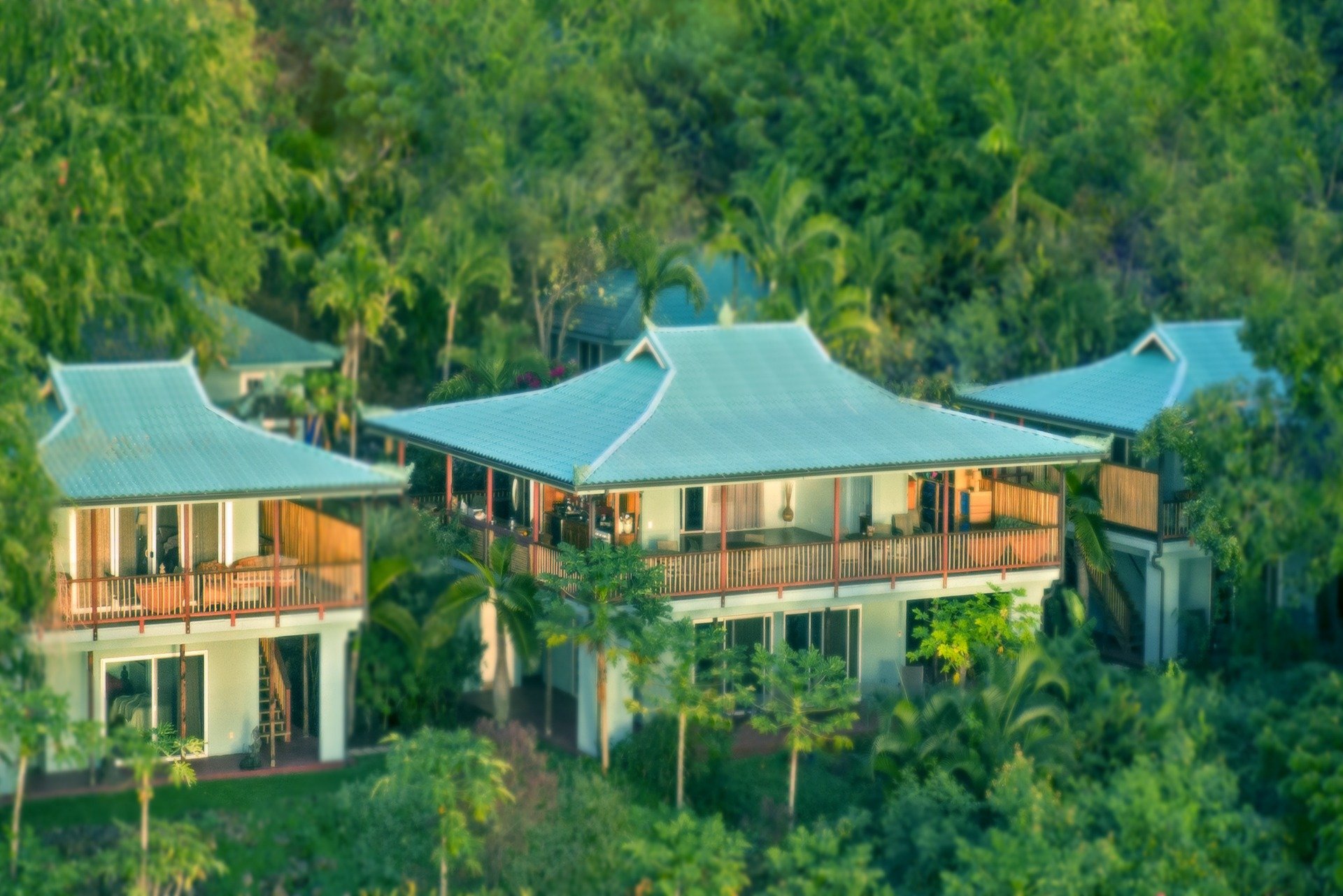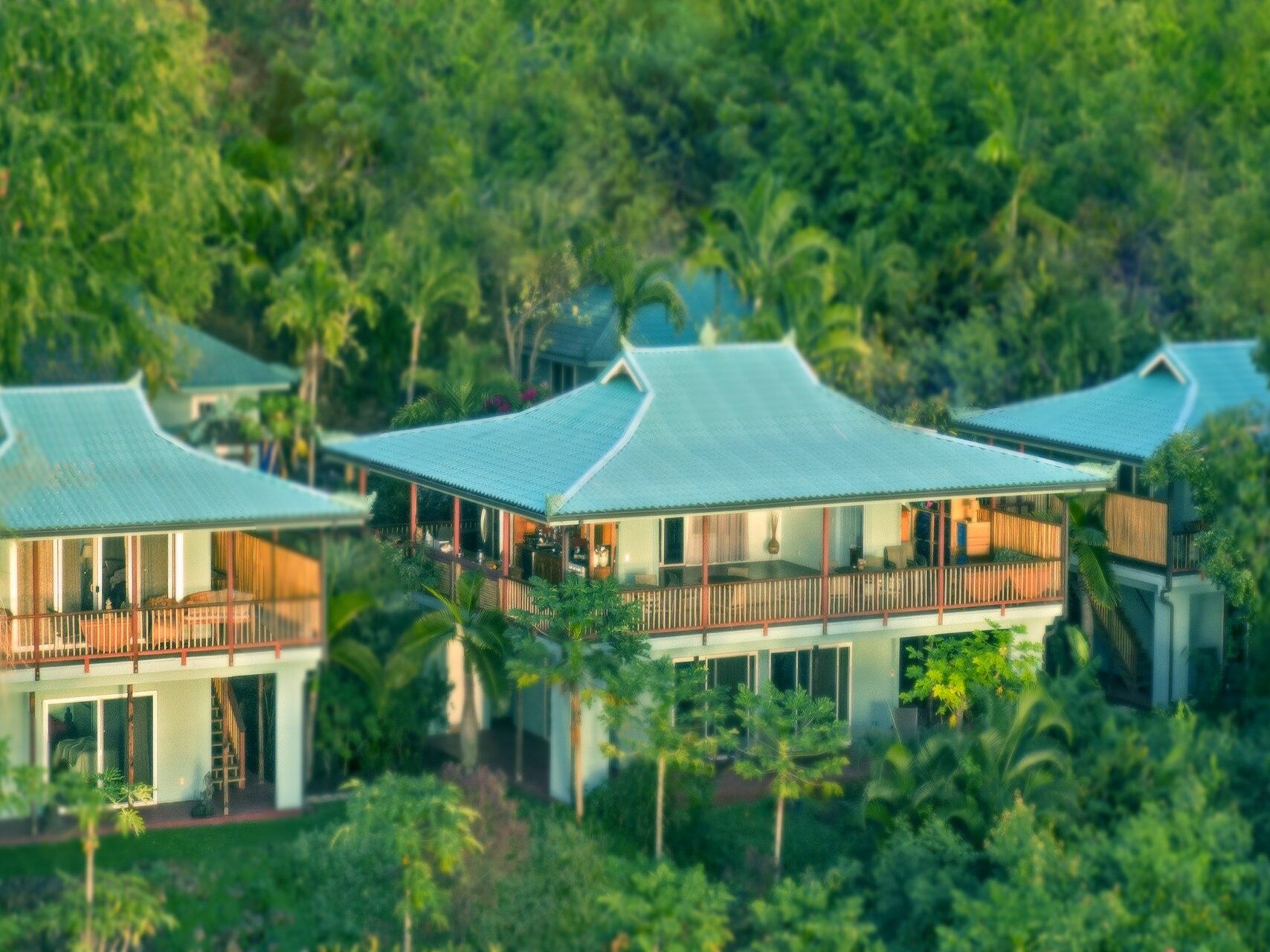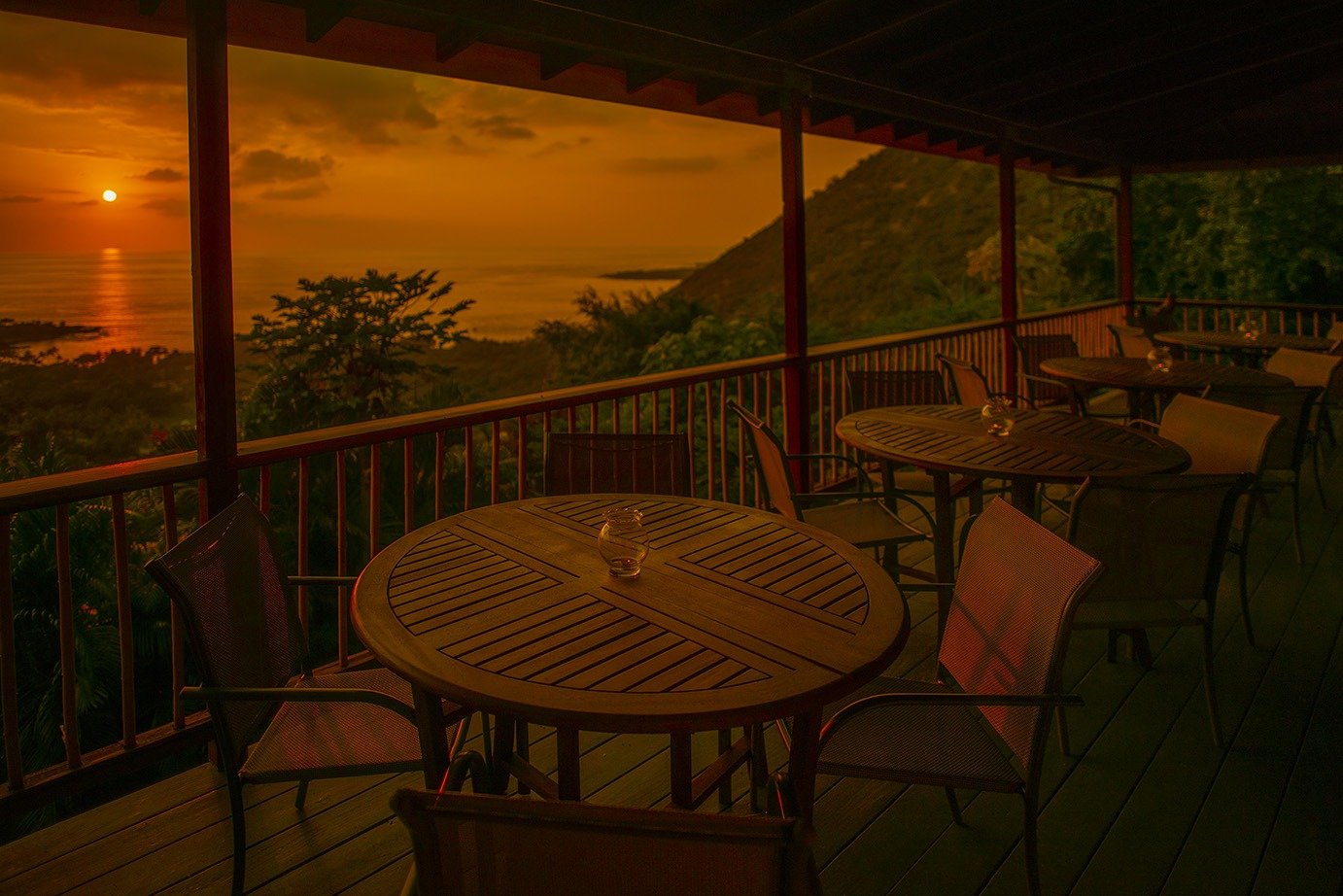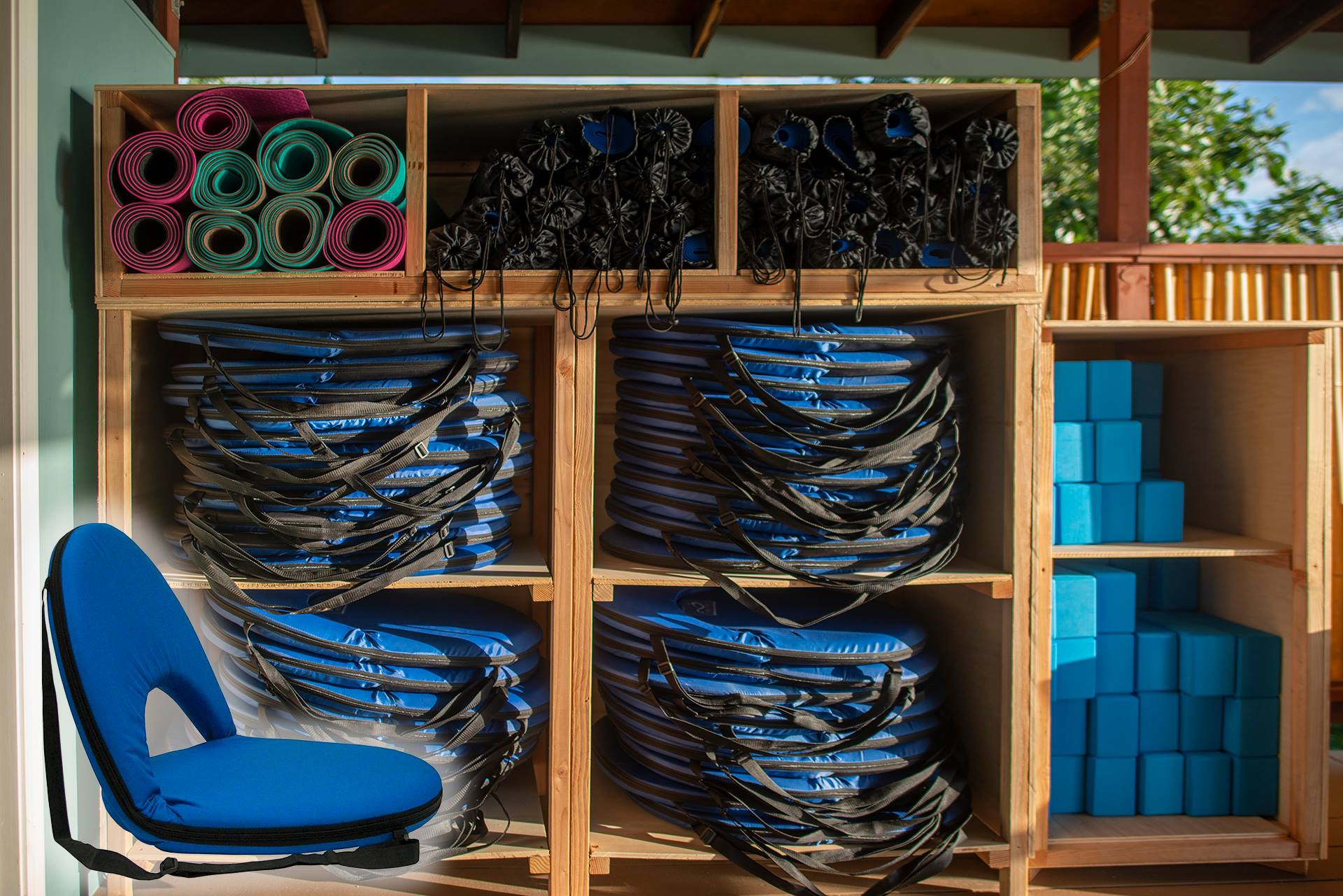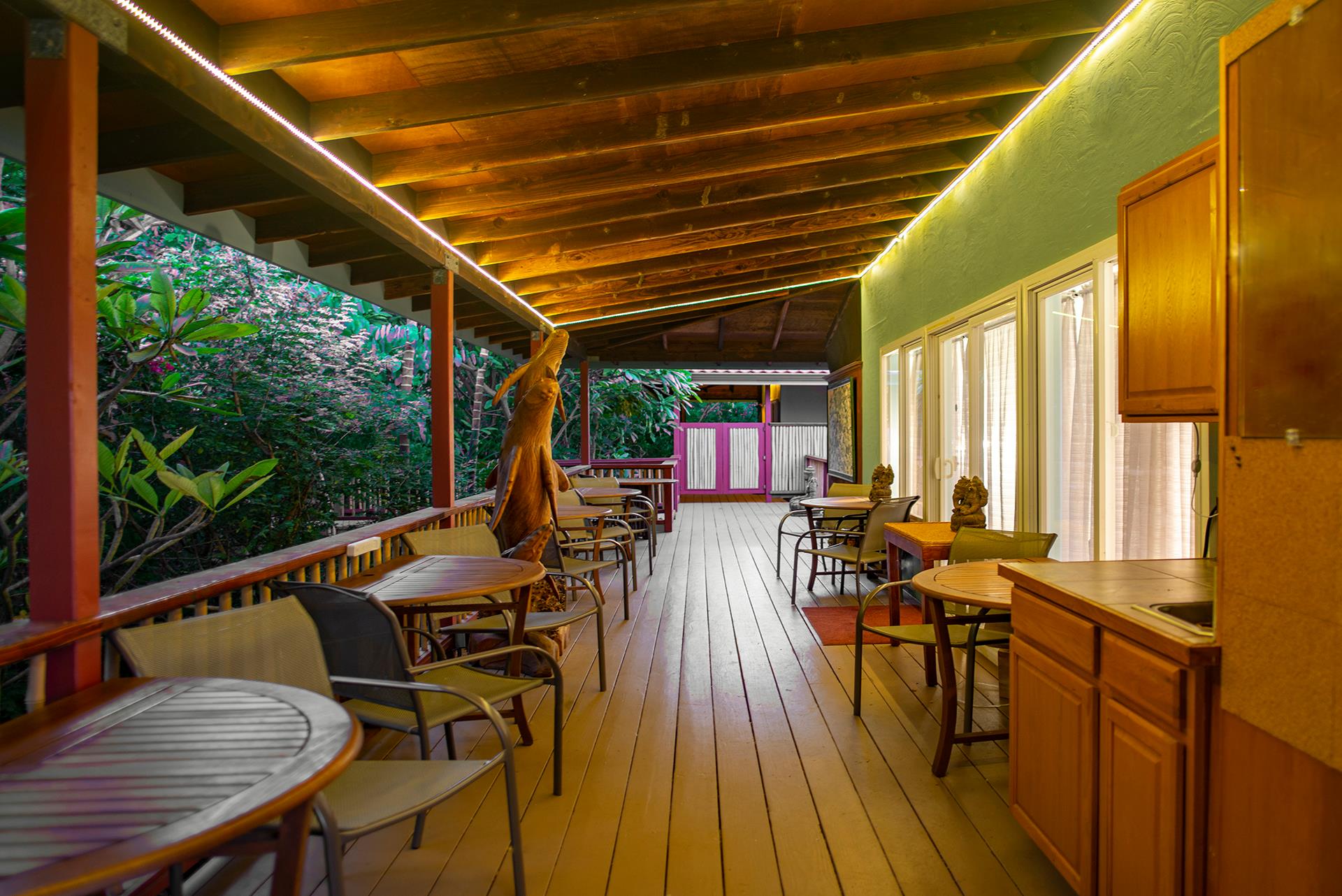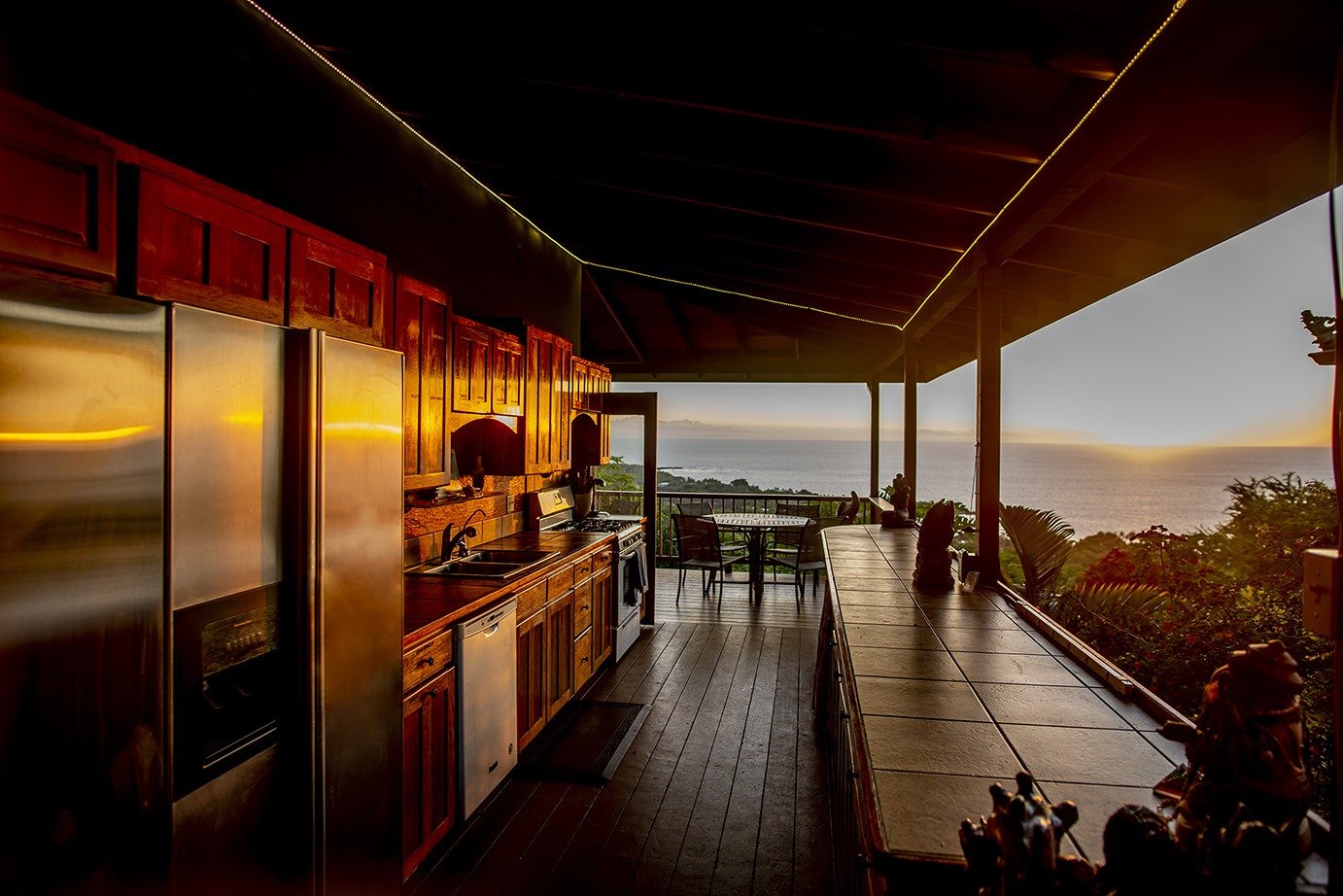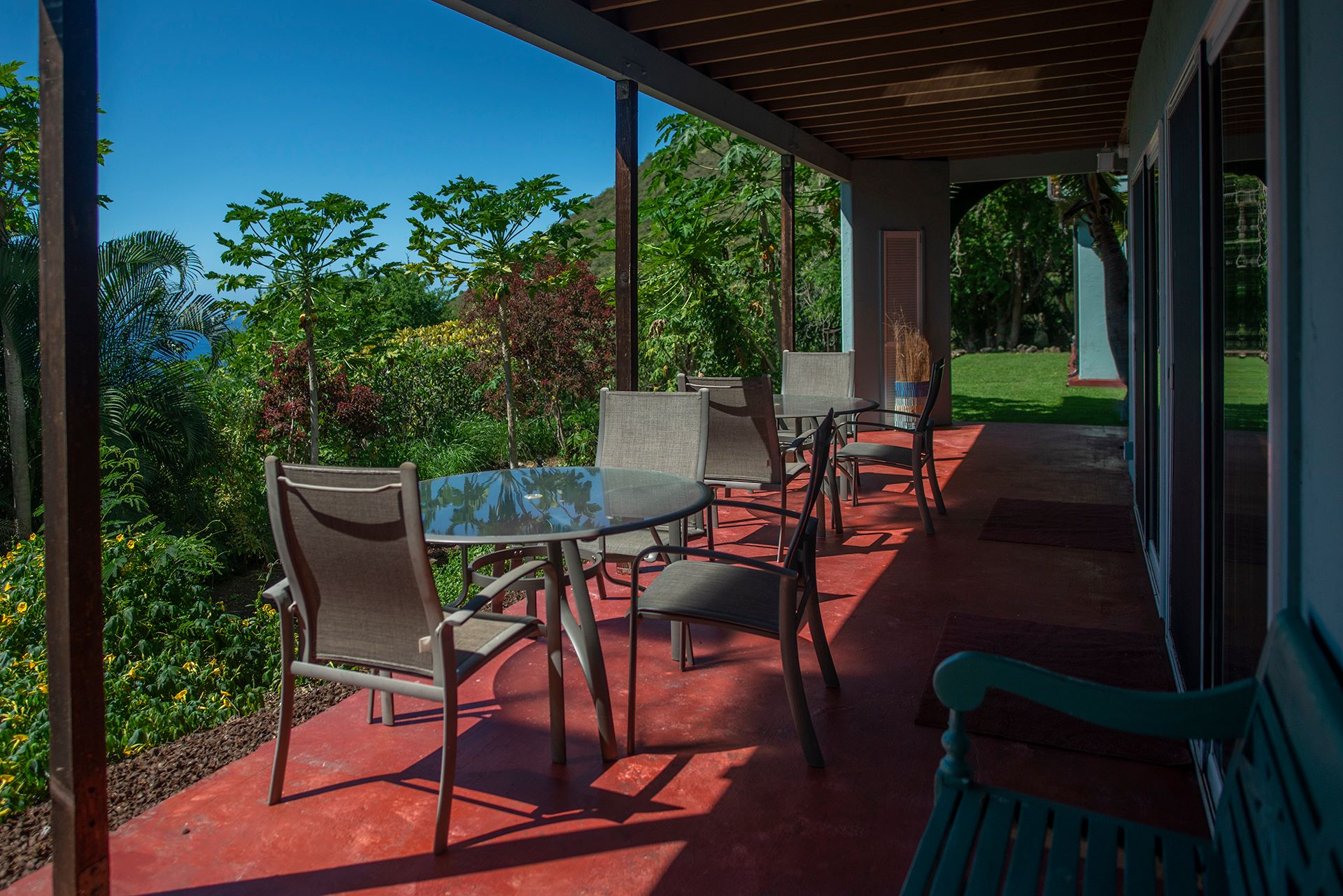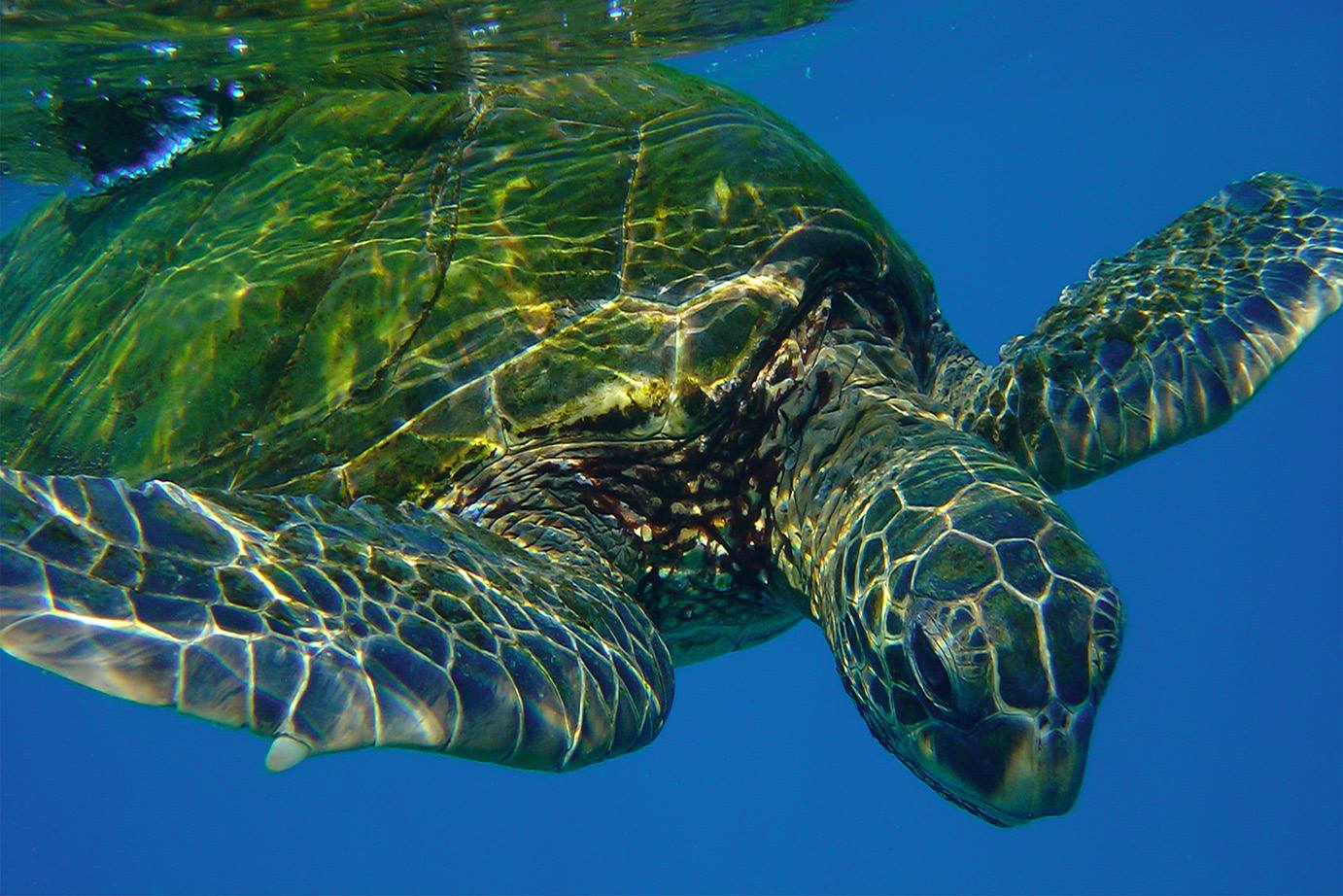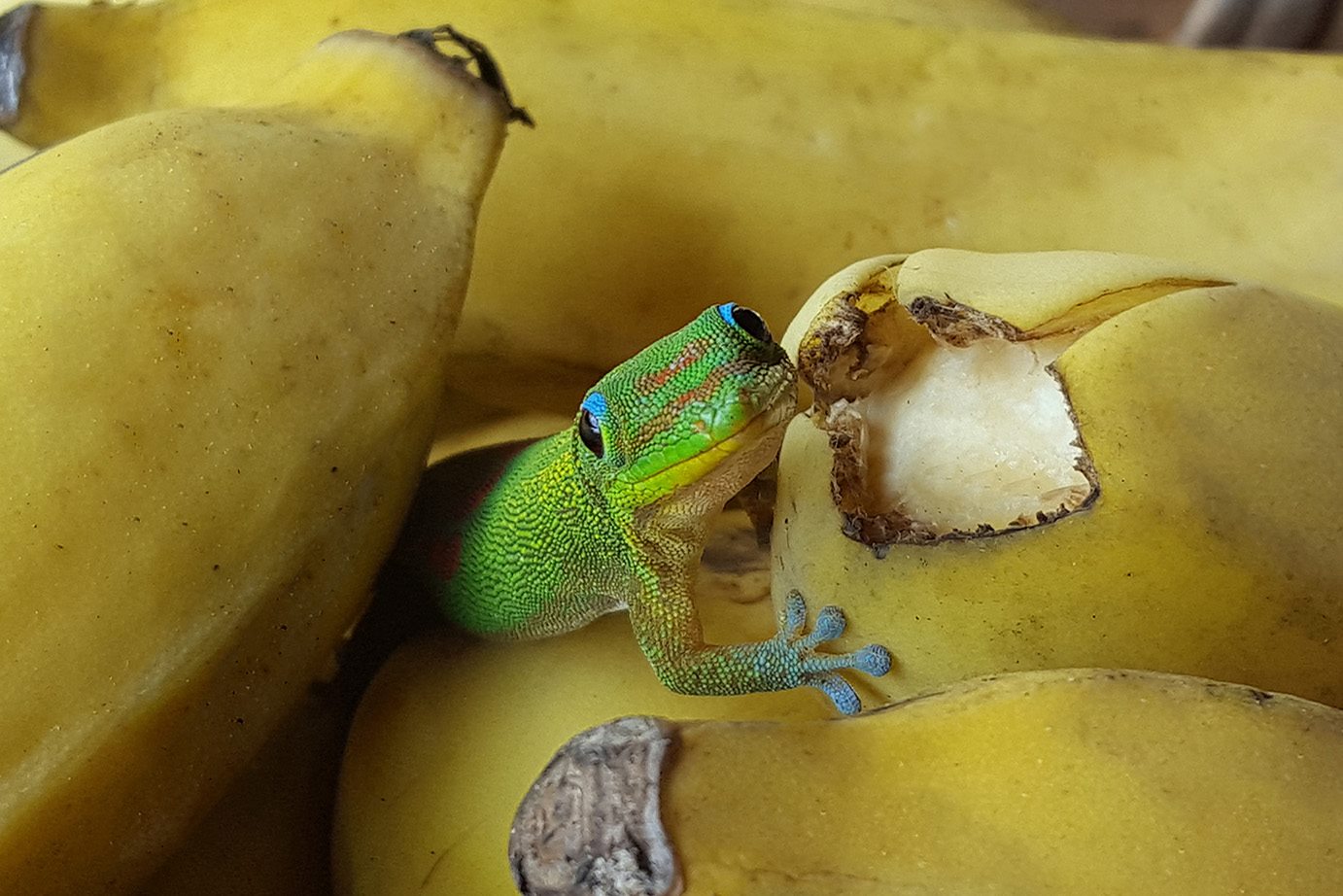 Standard Room with shared bath/shared lanai/shared kitchen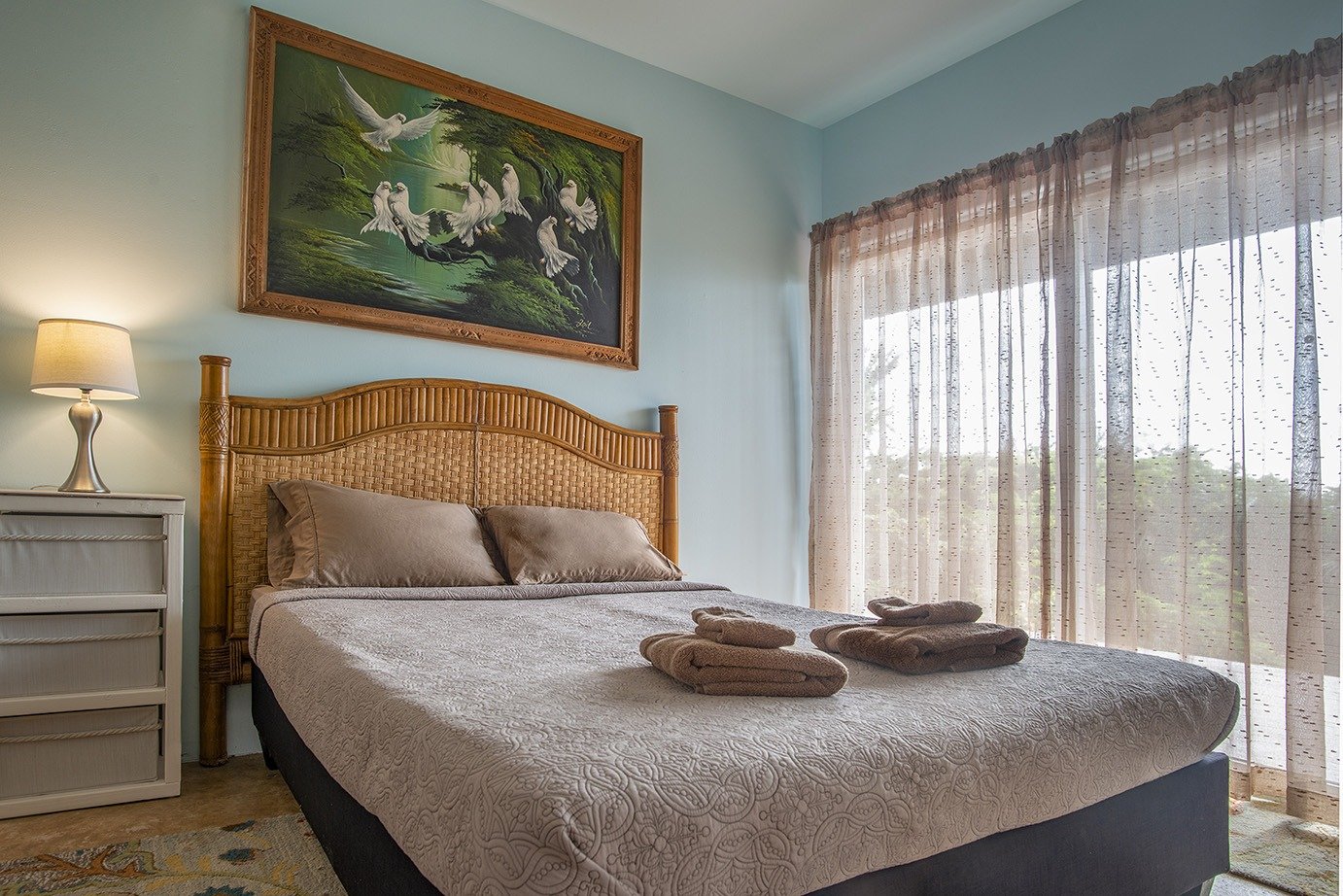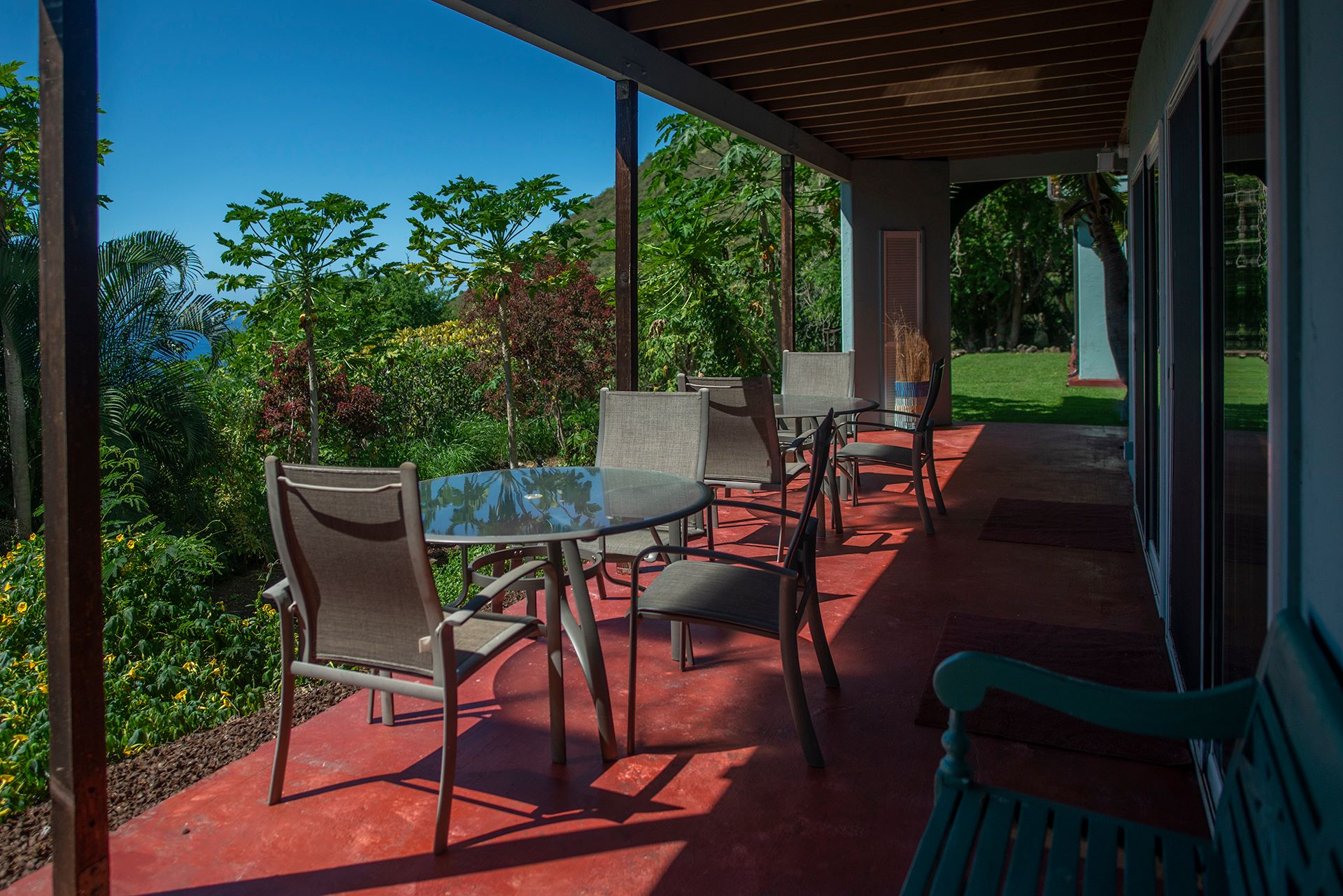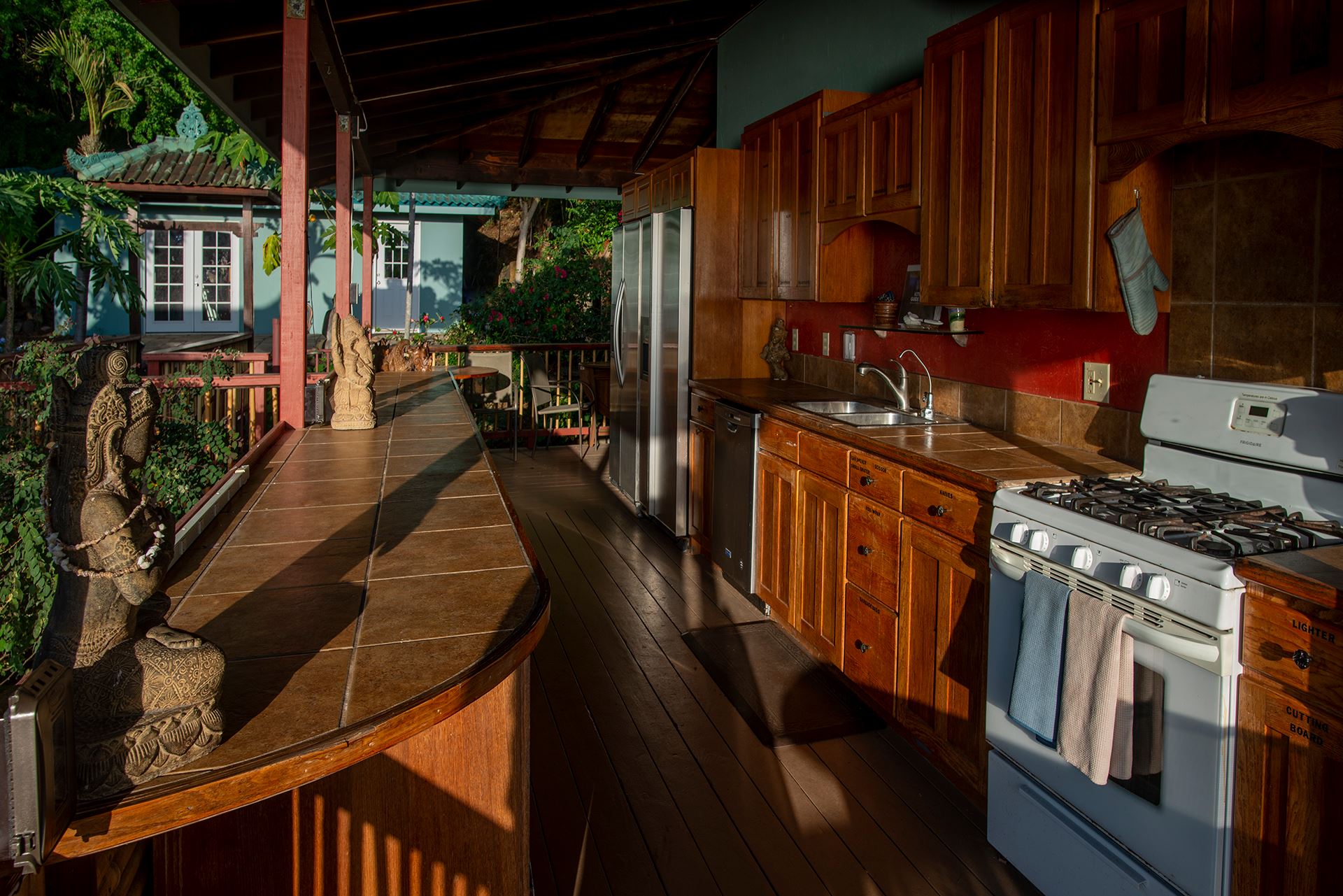 Adventure, exploration and experiences during free time on your visit
Activities to Consider.  A short hike or drive from the yoga sanctuary are quiet swimming, snorkeling, and diving coves and reefs to kayaking sea caves to visiting historical sites of ancient Hawaii to numerous Kona coffee plantations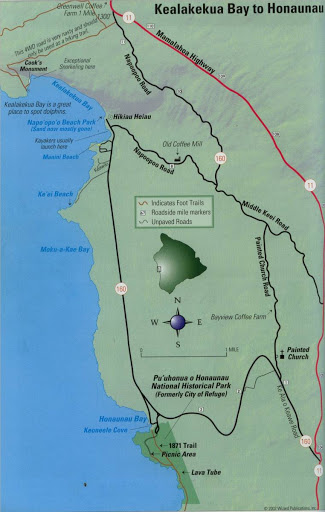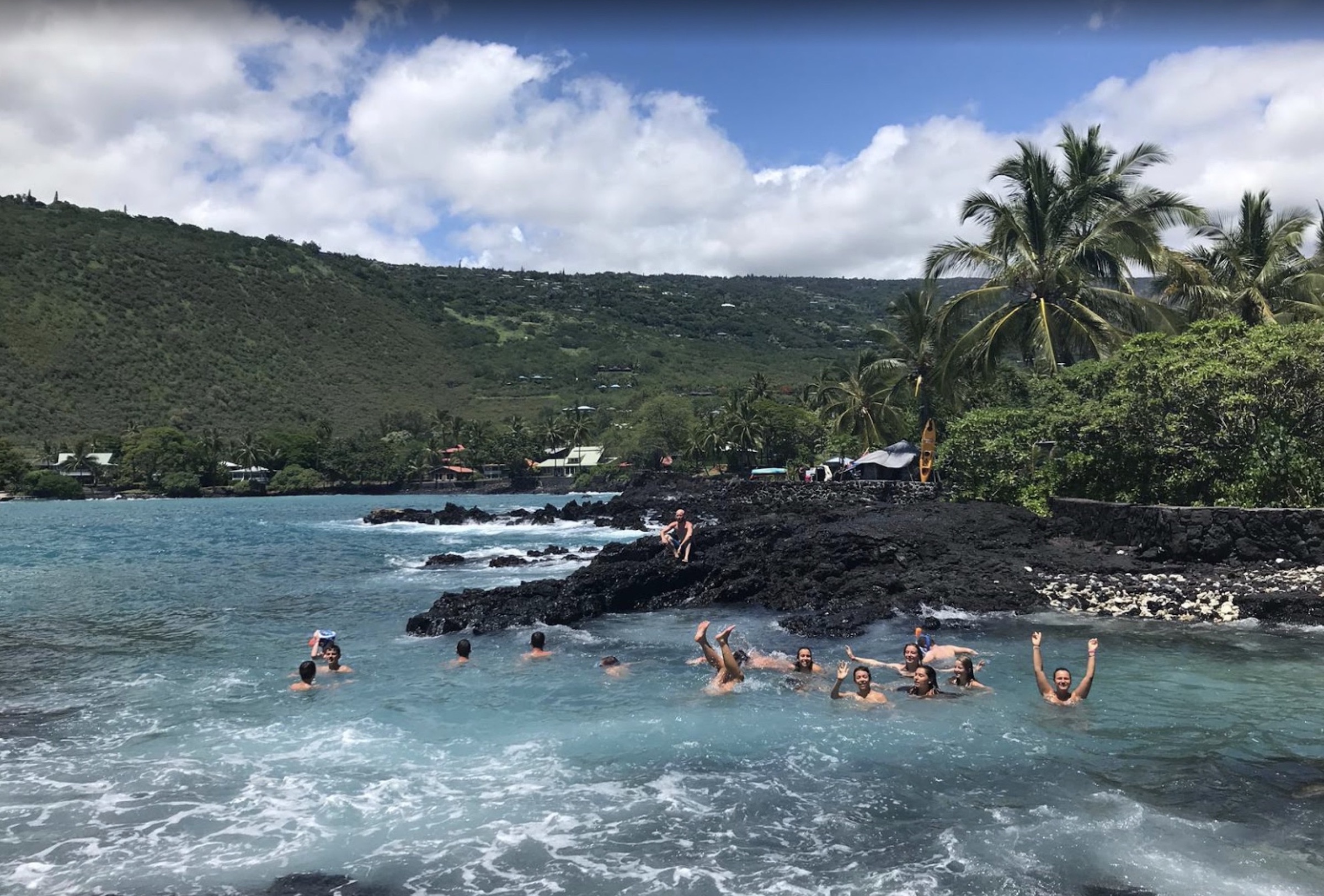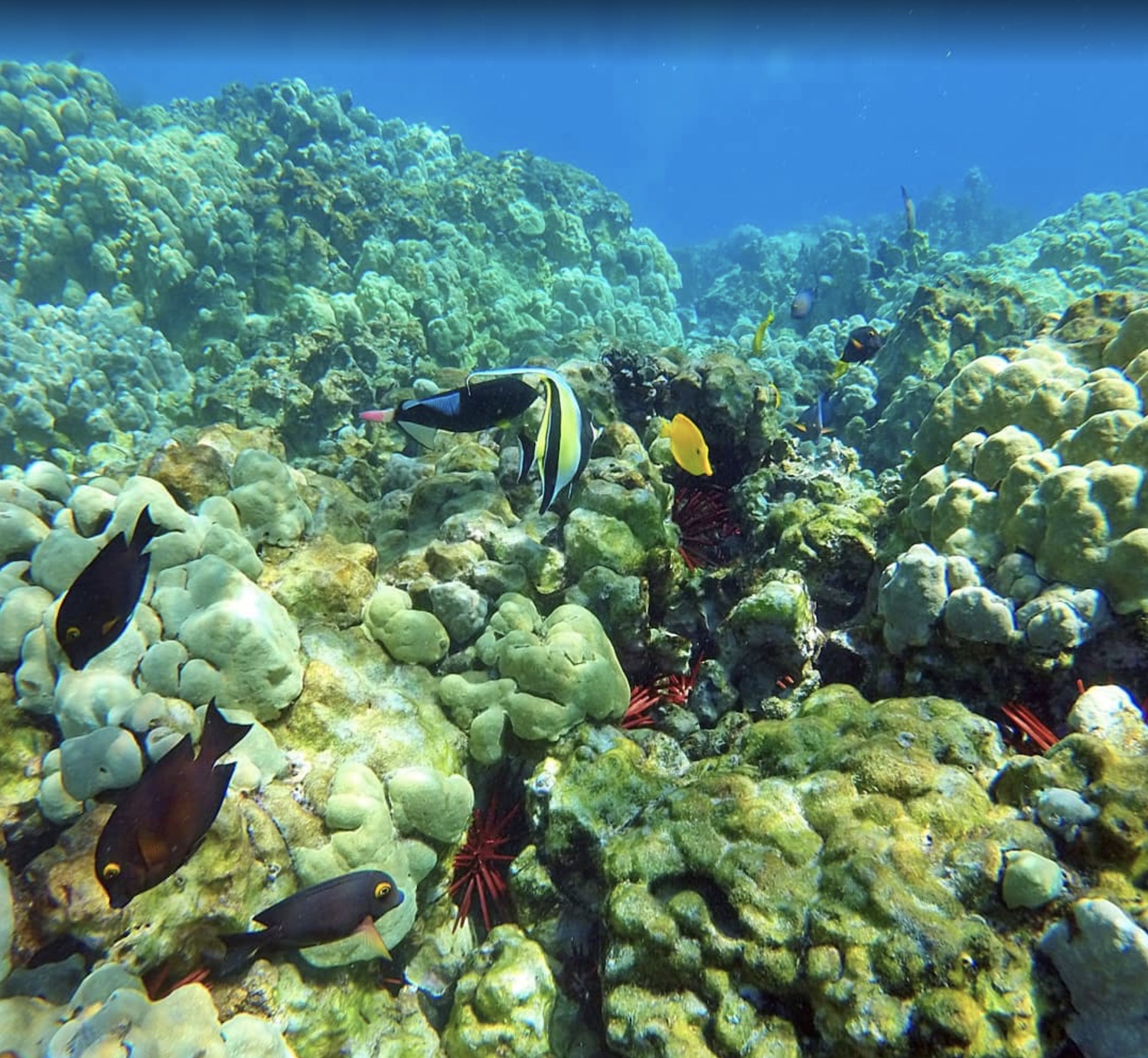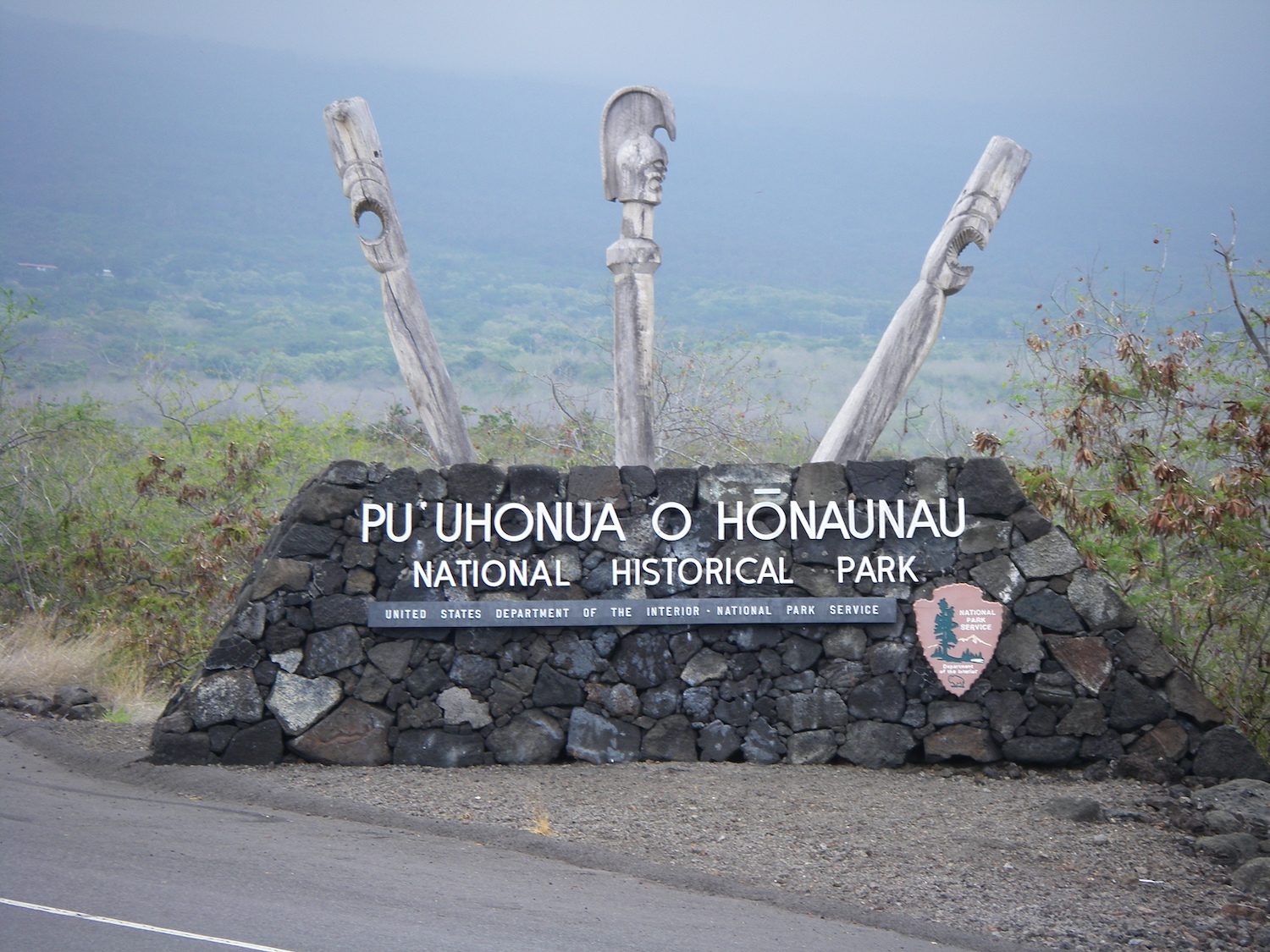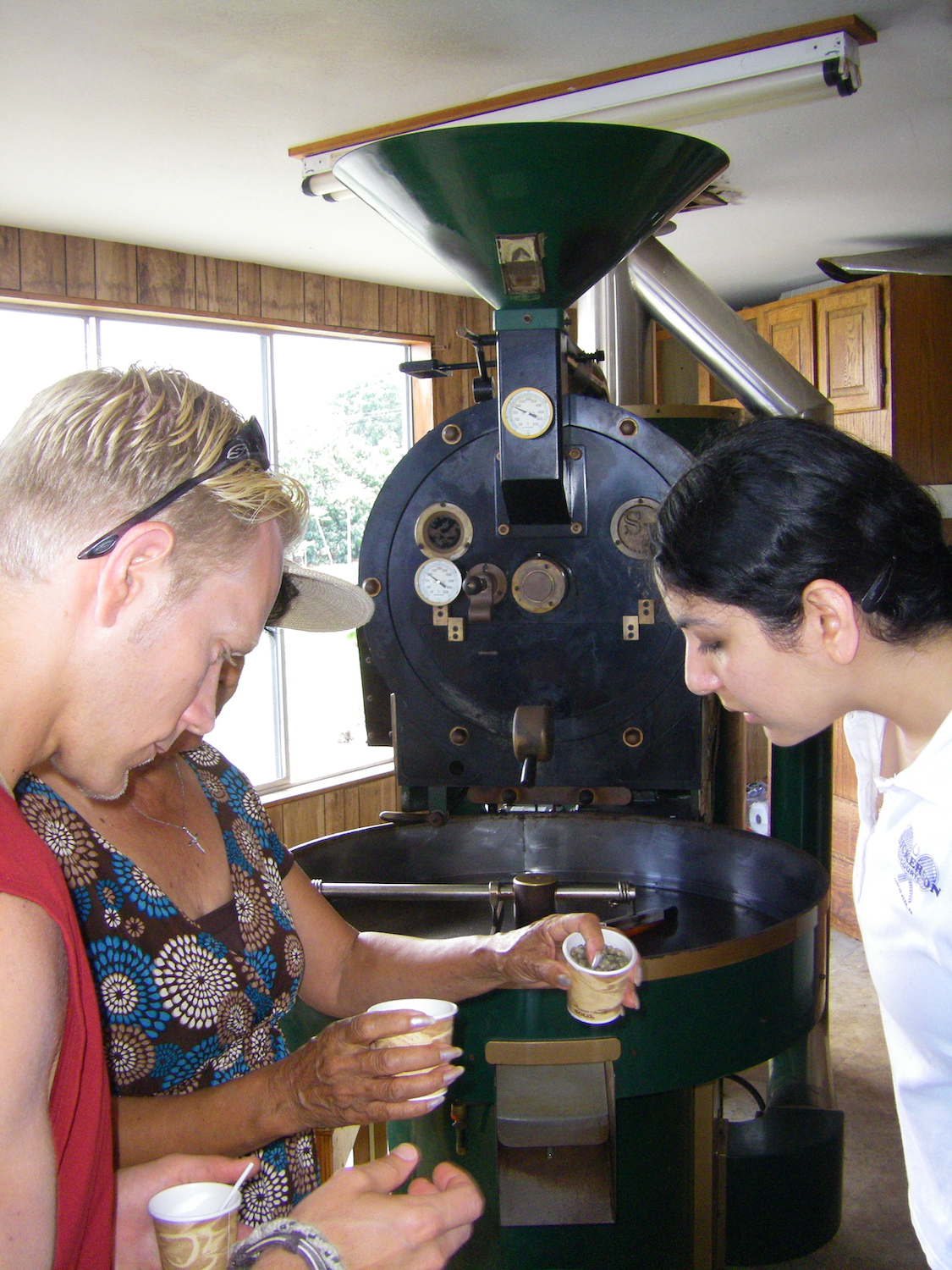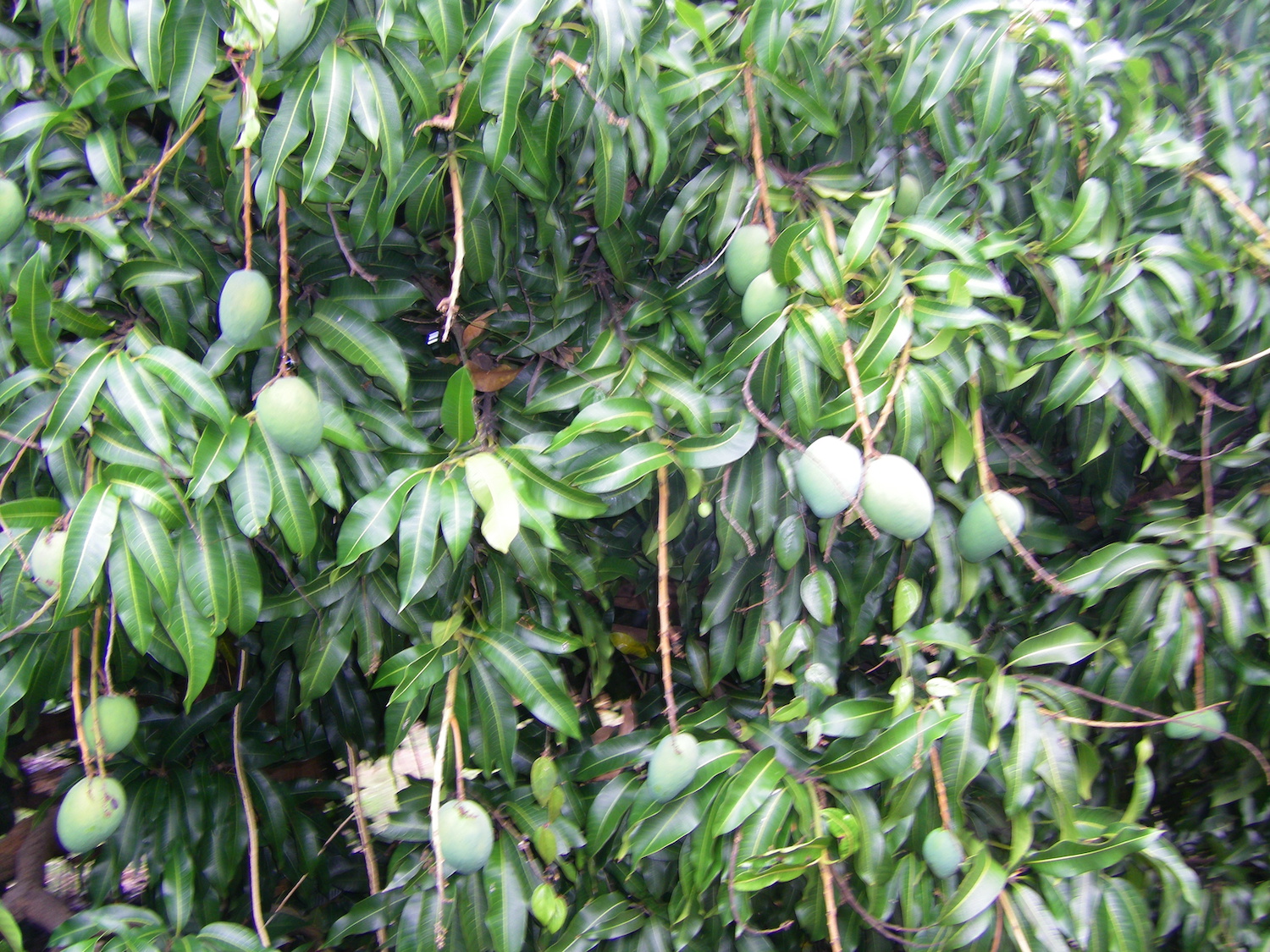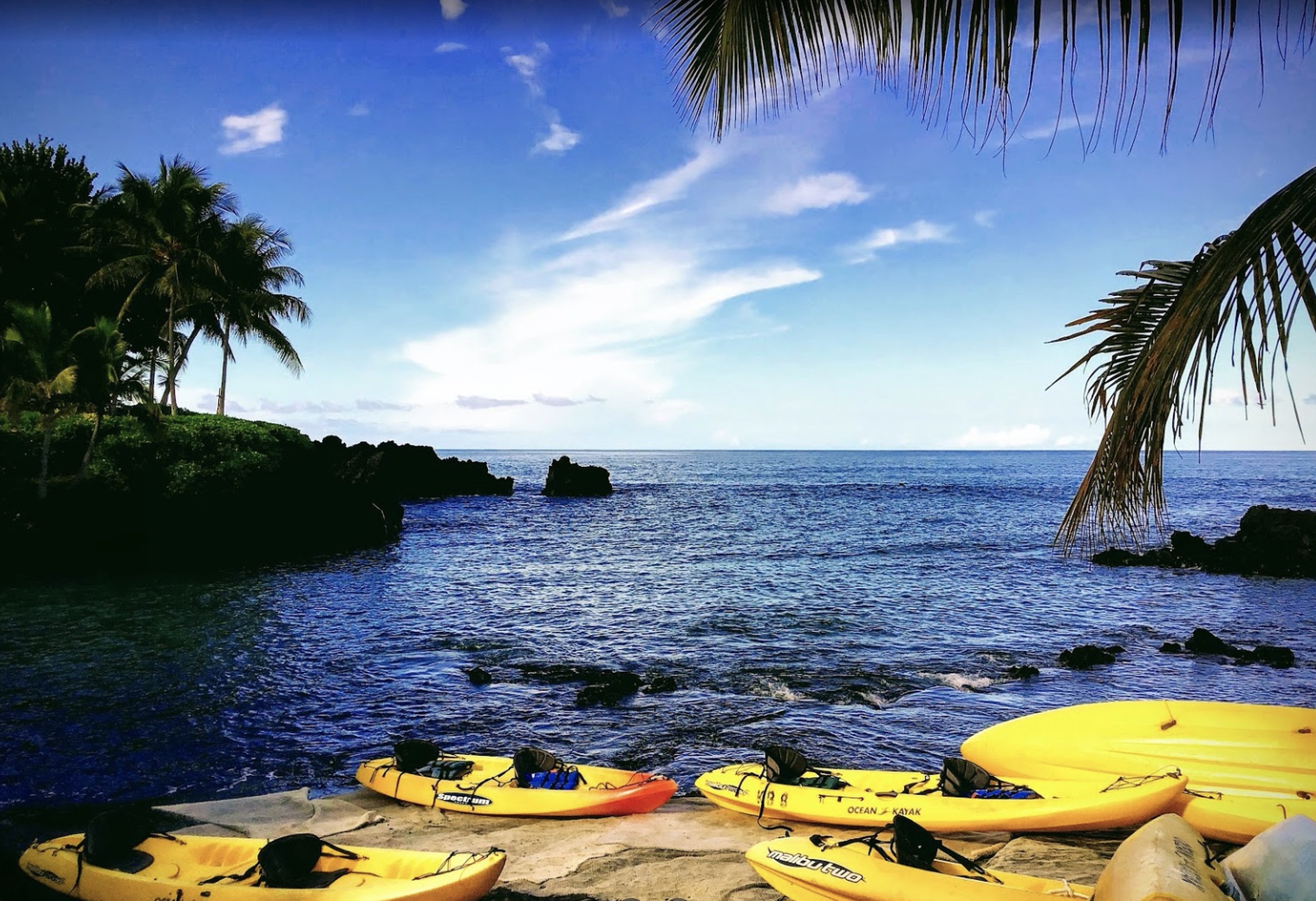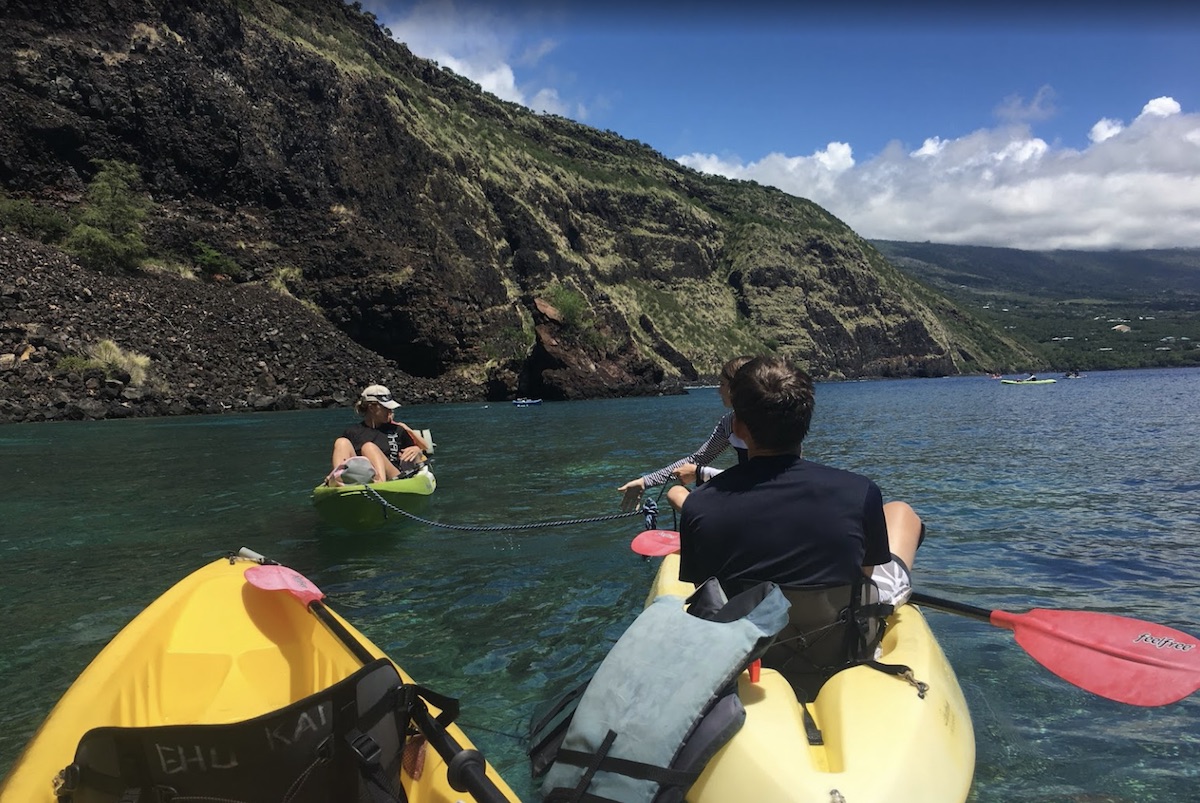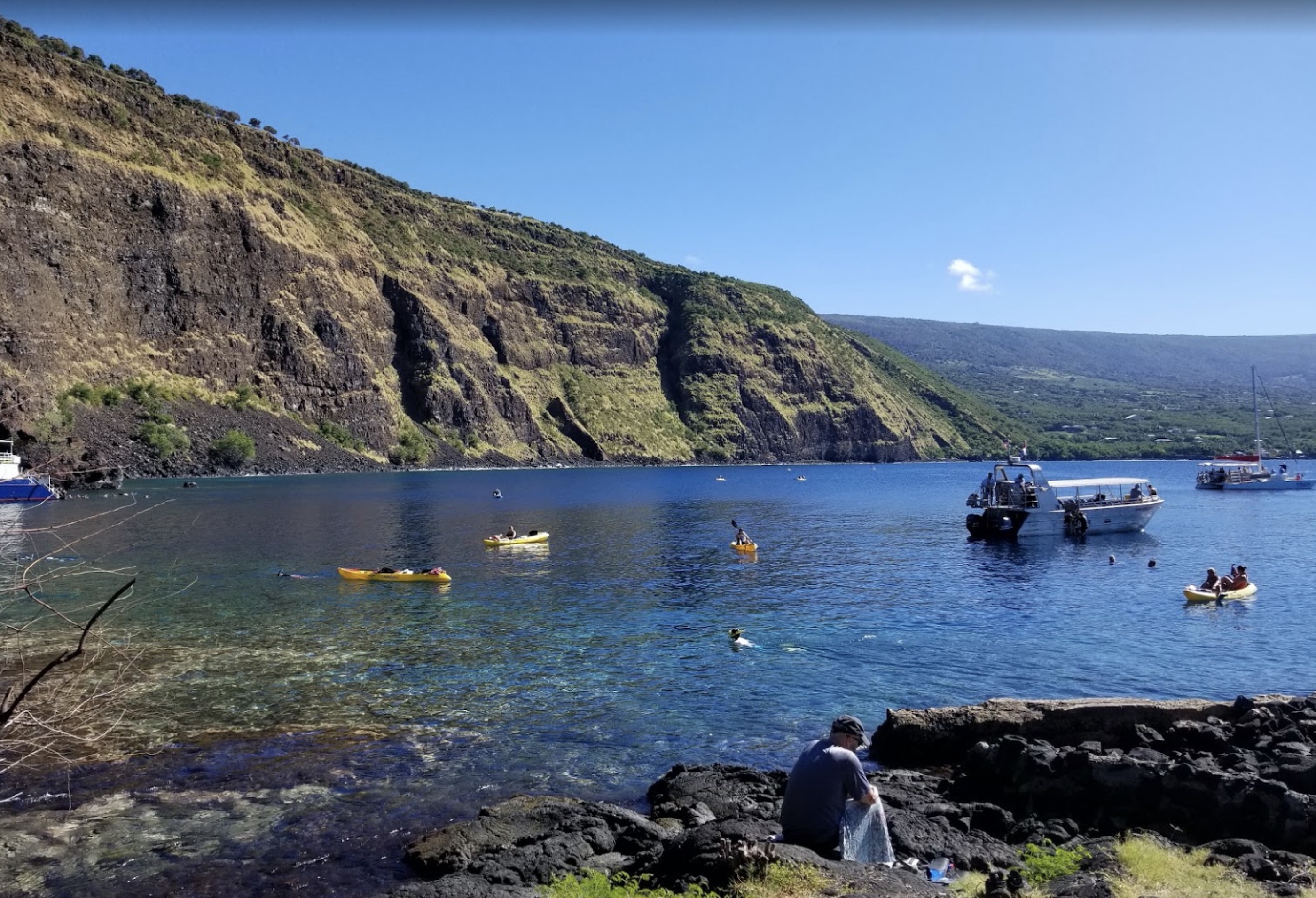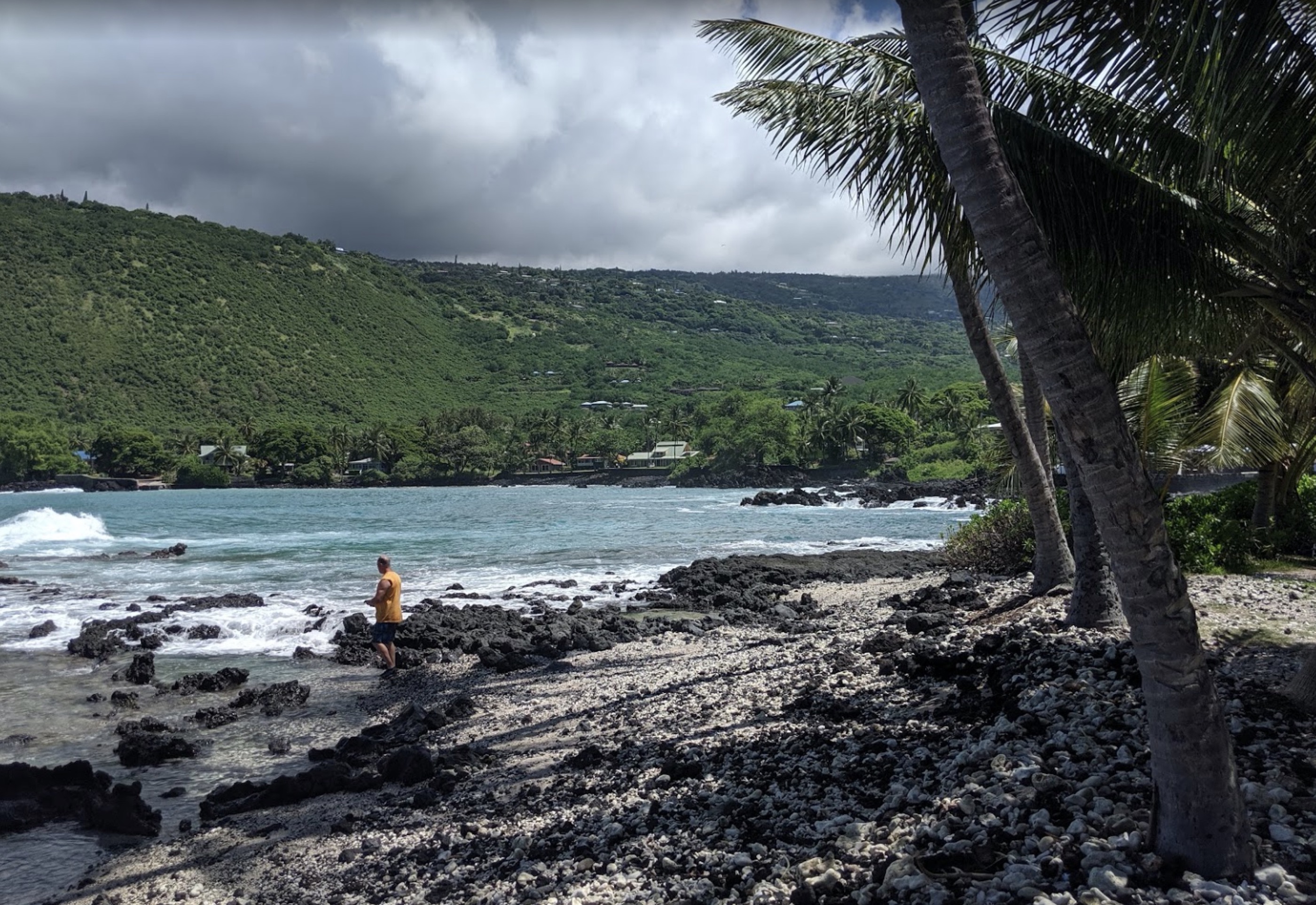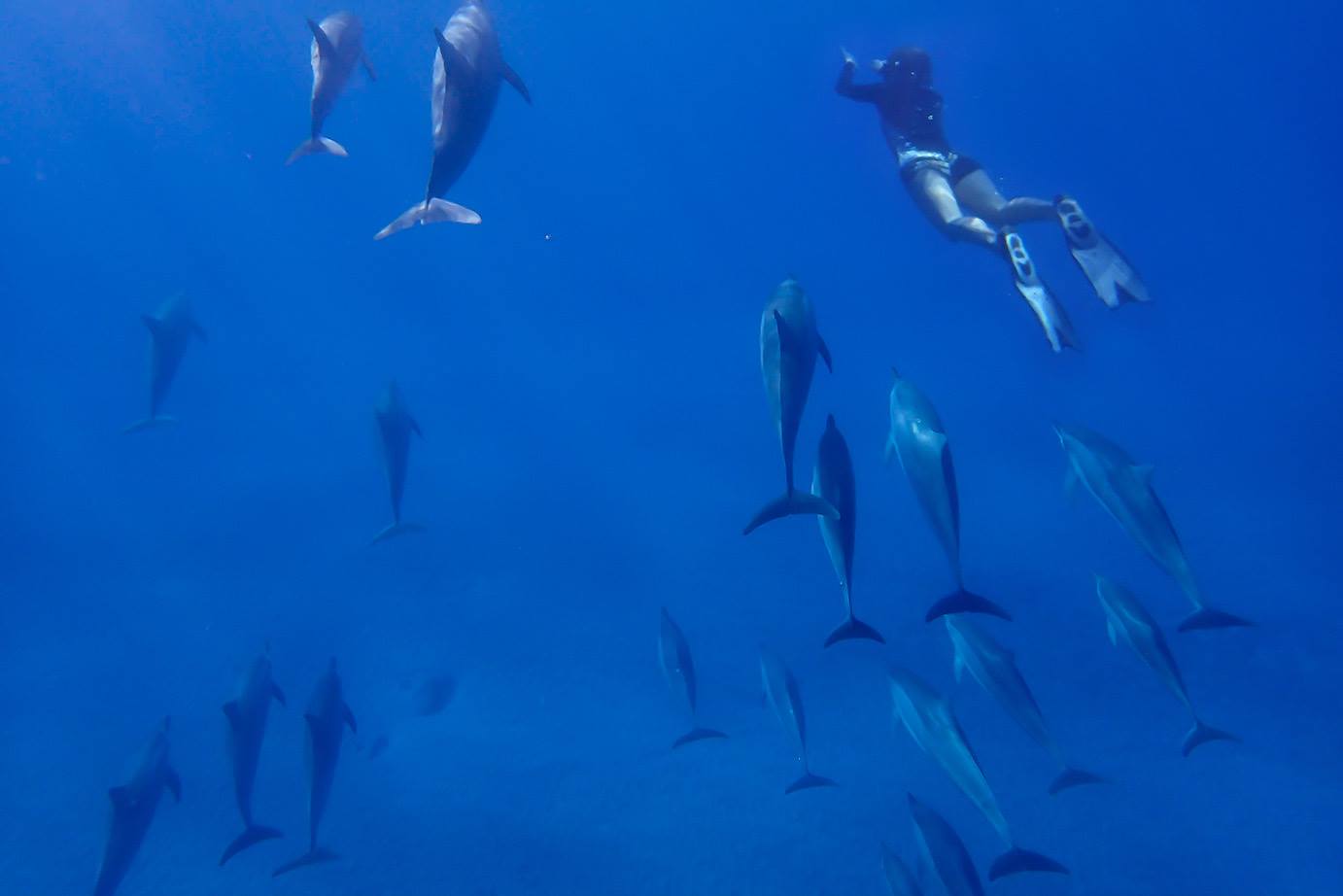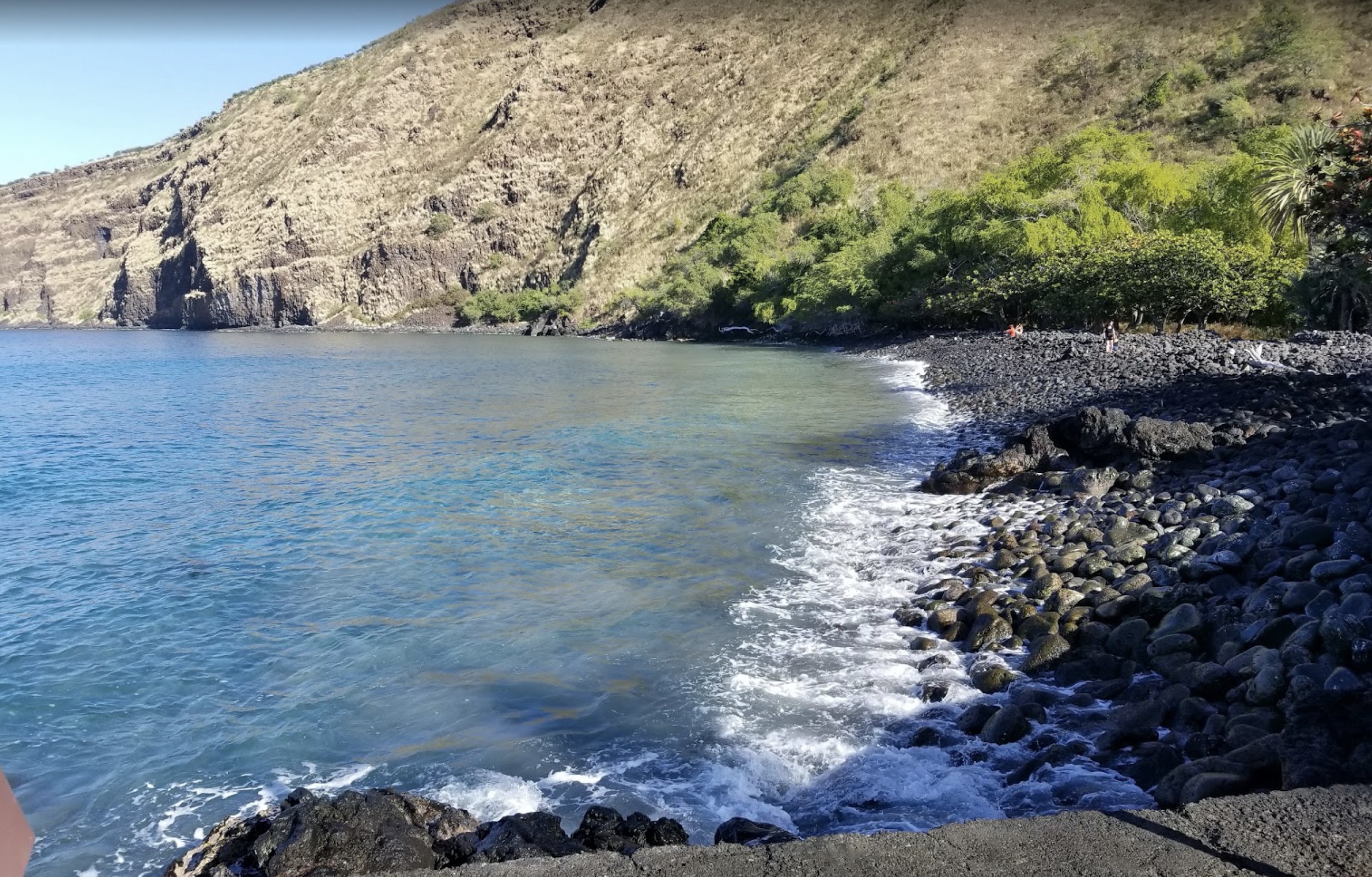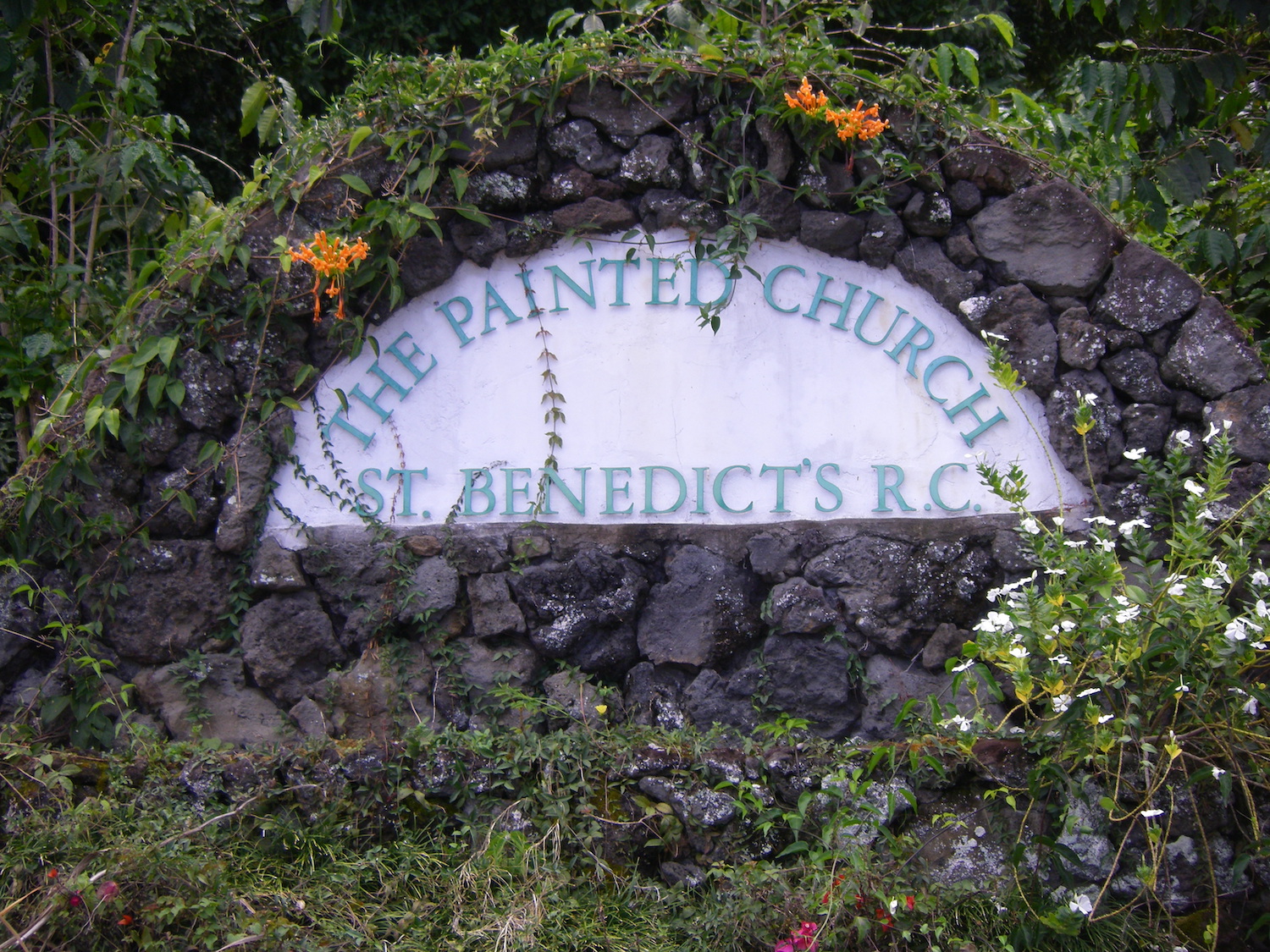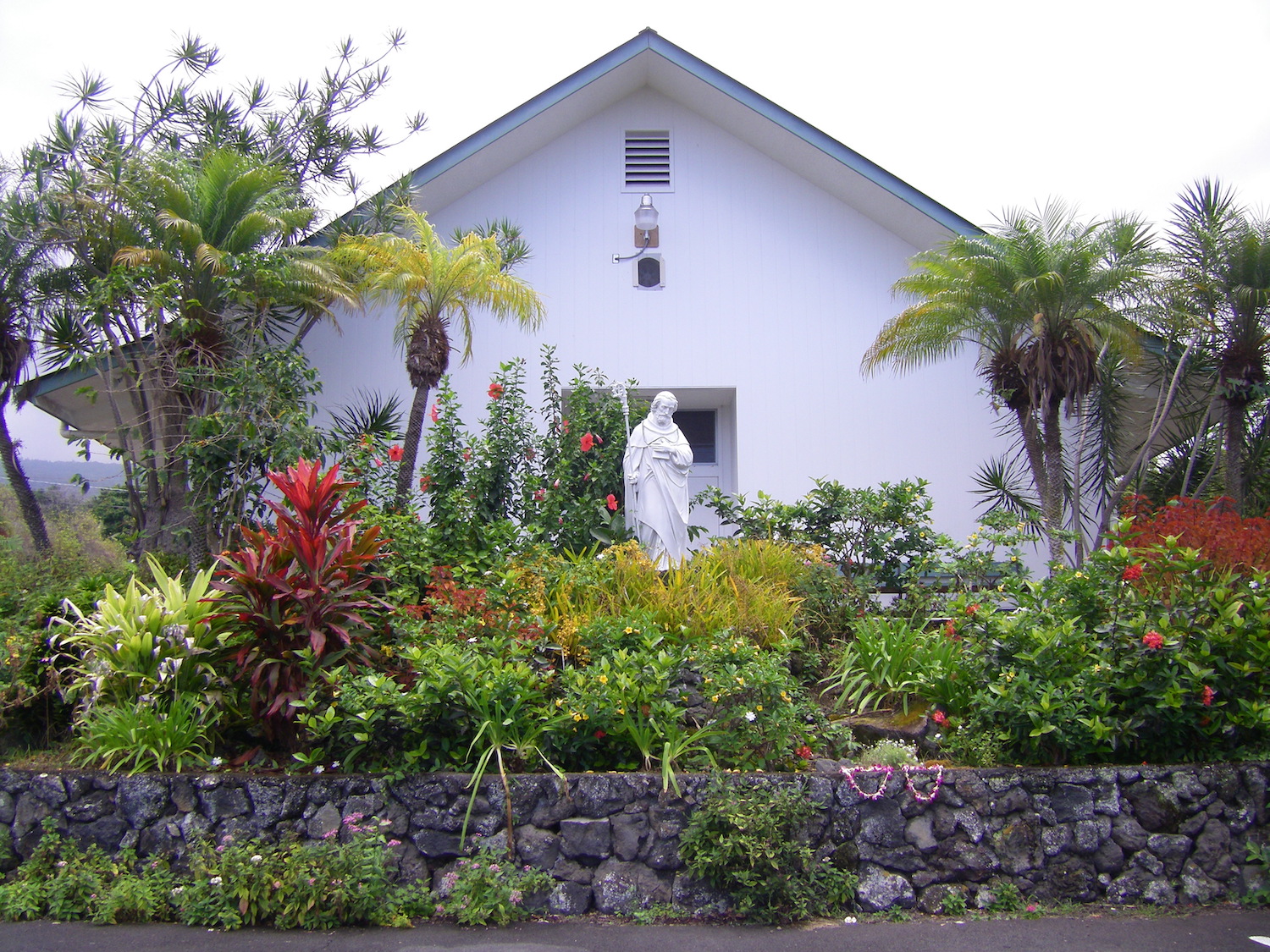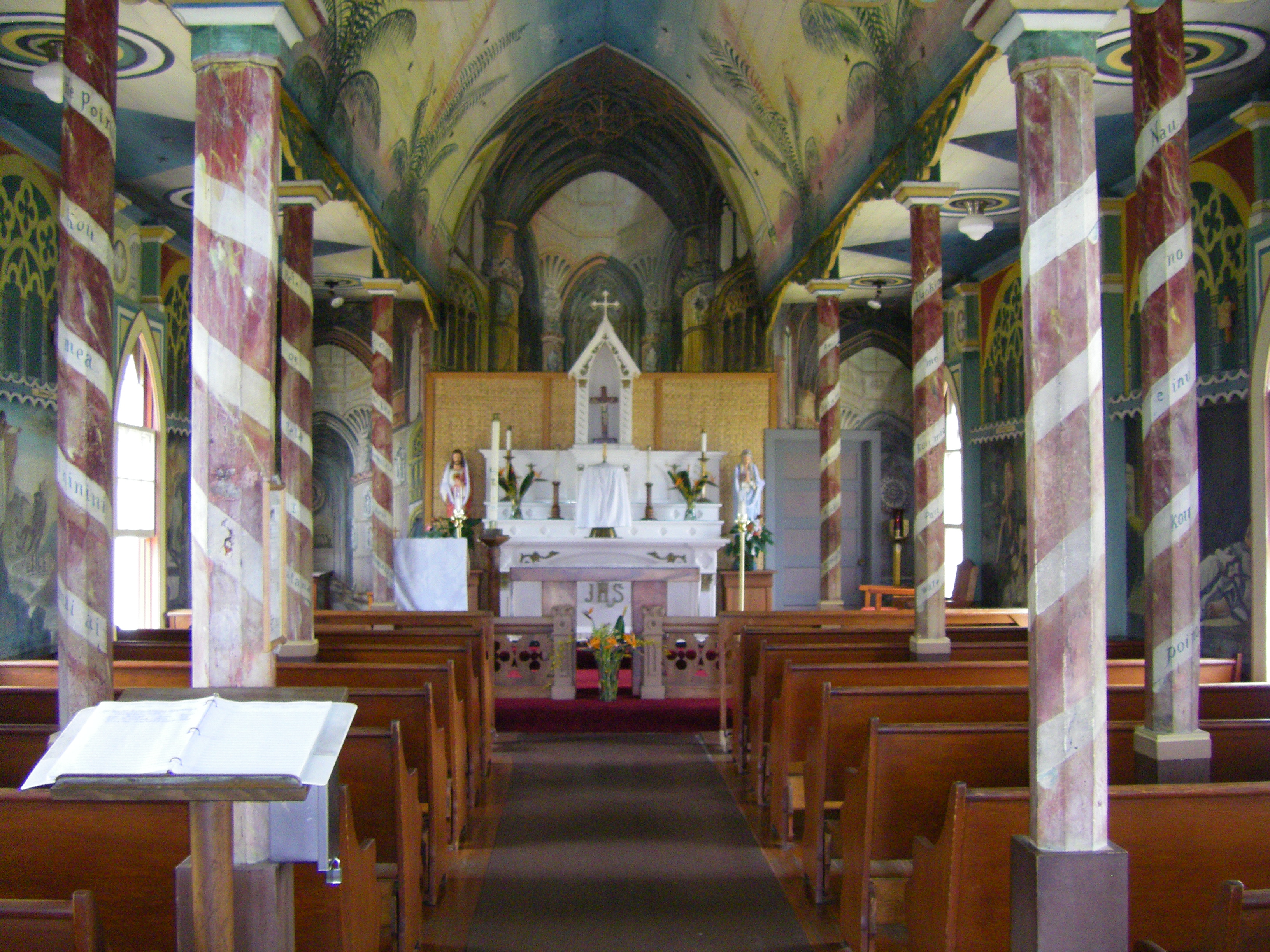 Activities to Consider.  There are many regions and micro climates on the big island to explore.  From the tree lined white sandy beaches just northwest of the sanctuary to the tranquil Japenese influenced east coast to the rugged volcanic black beaches of the southeast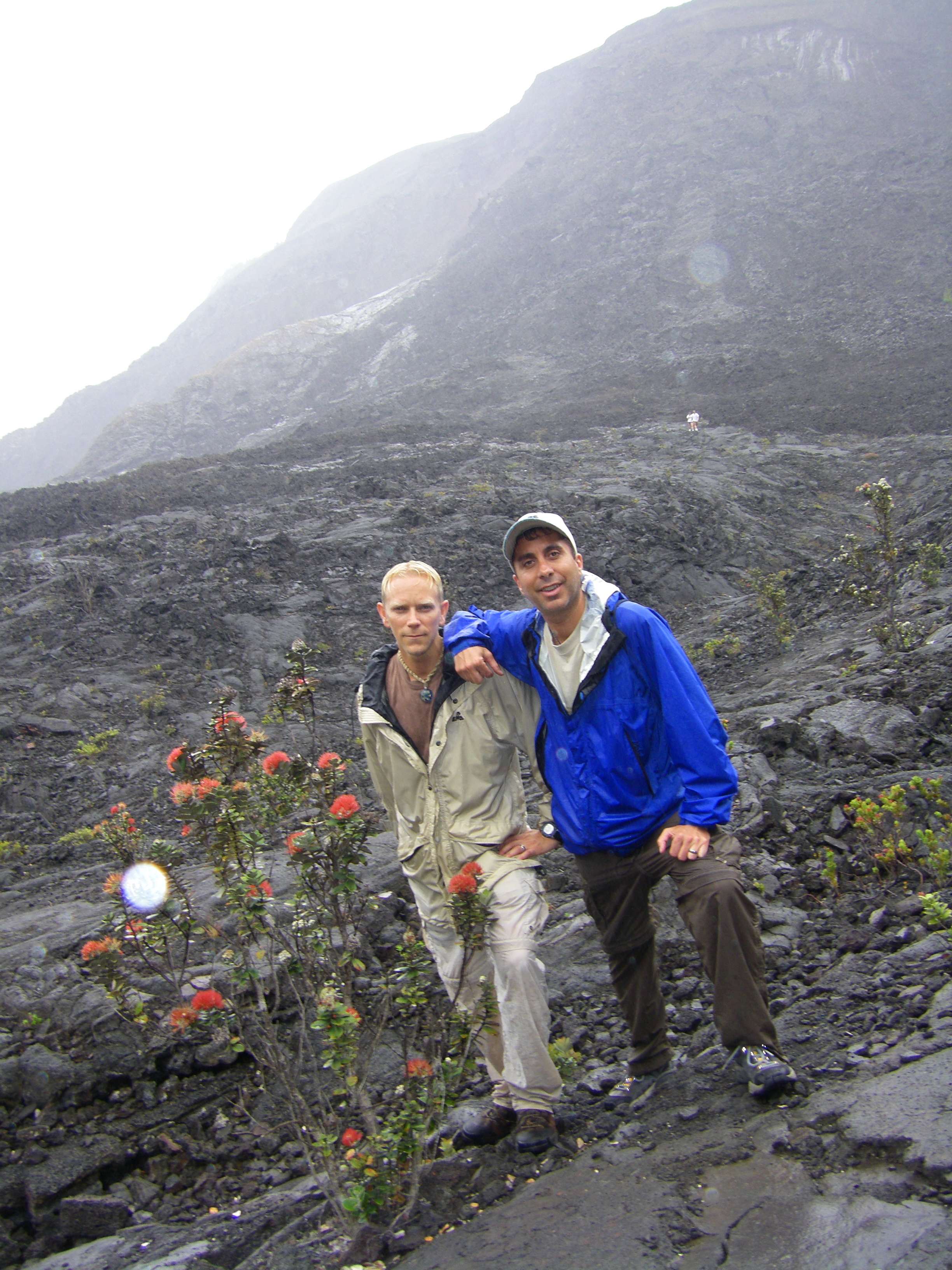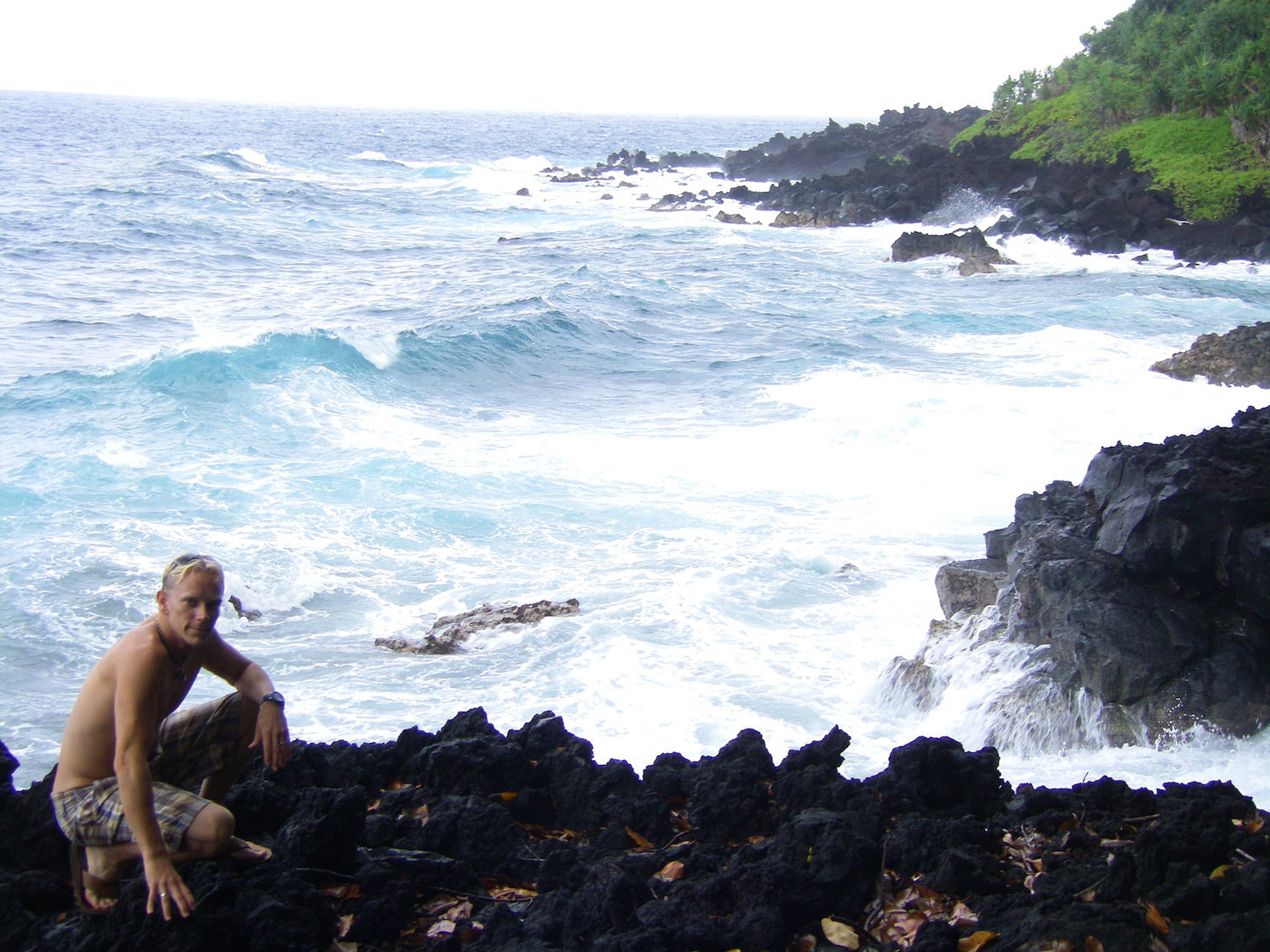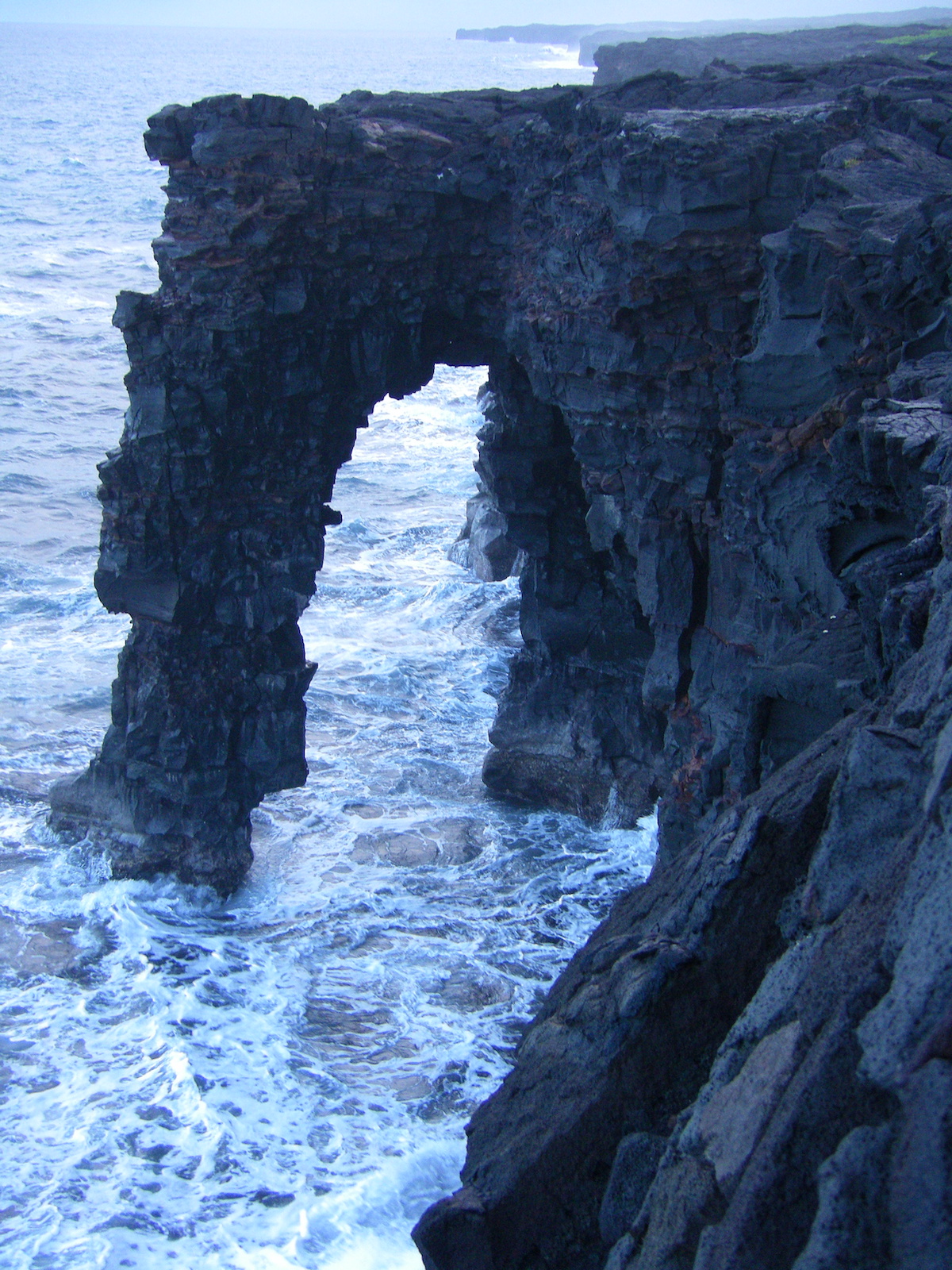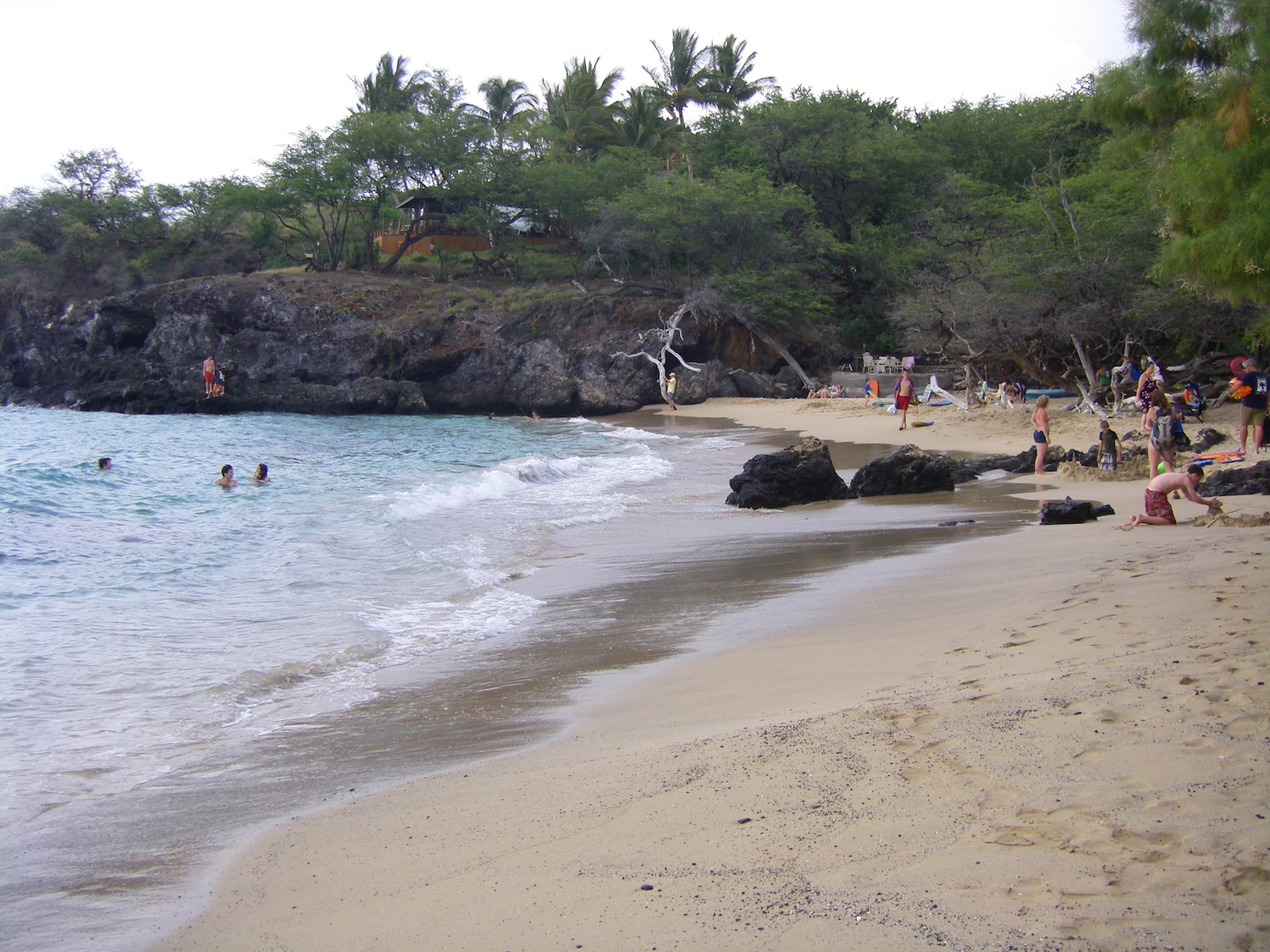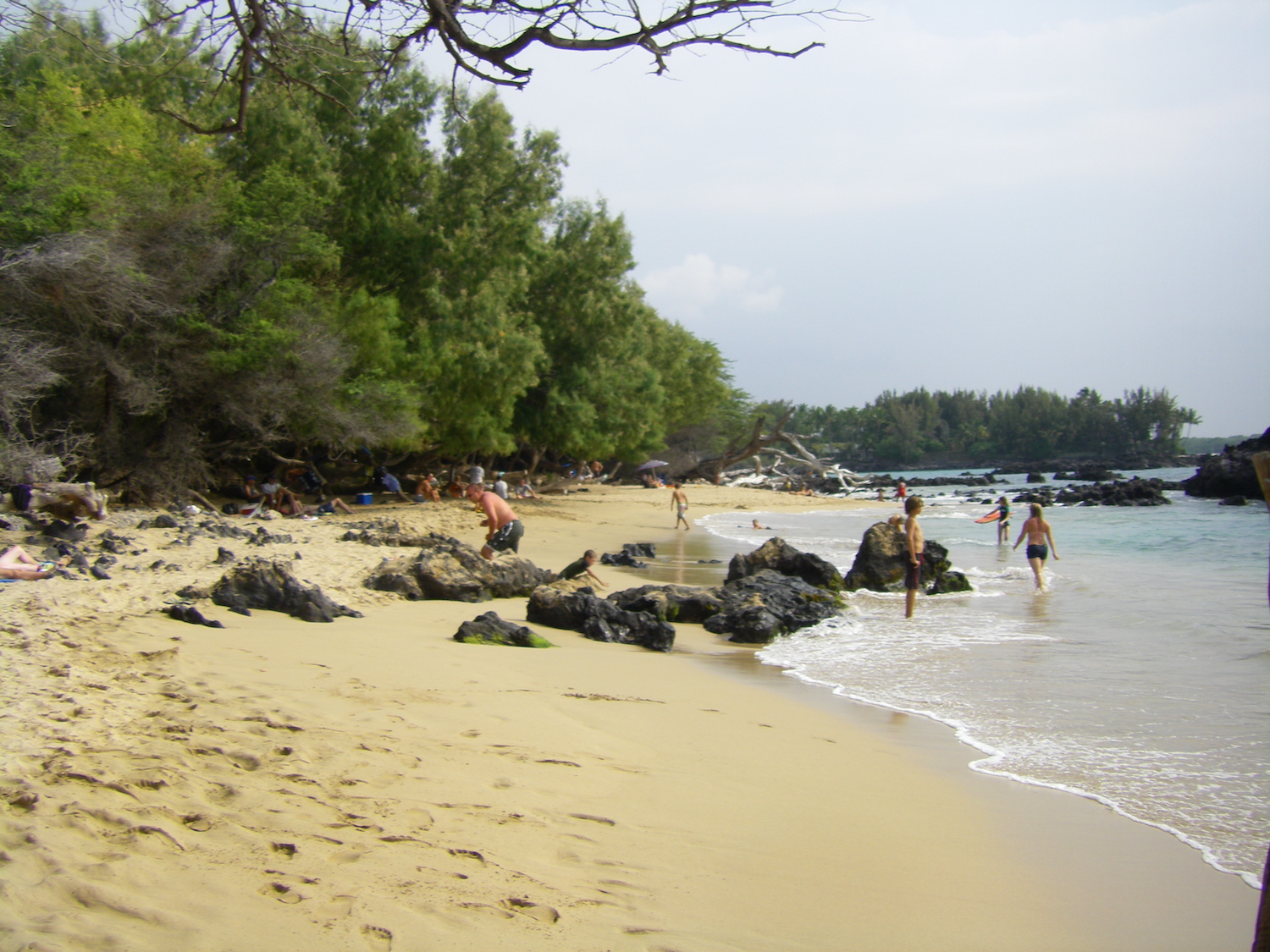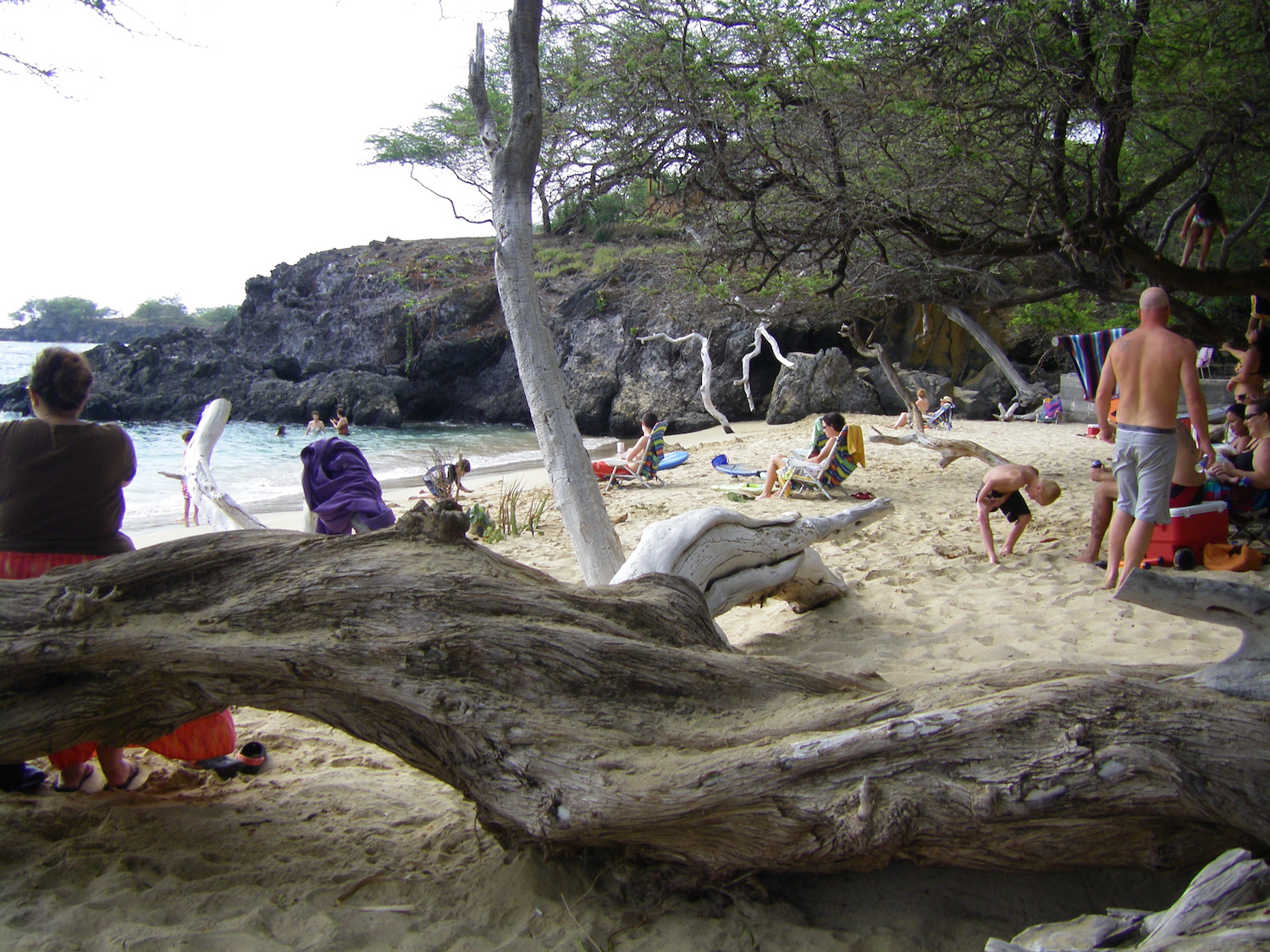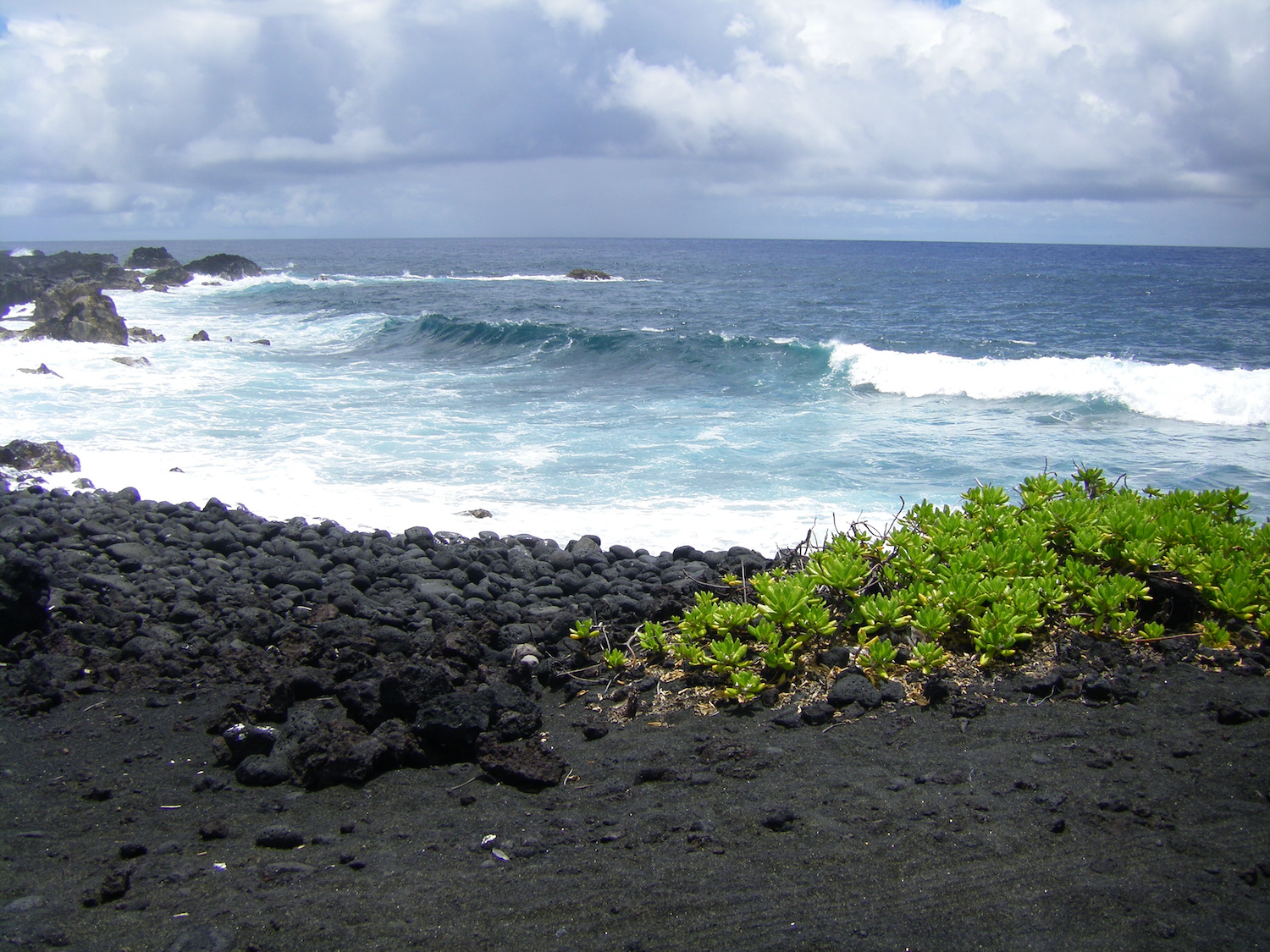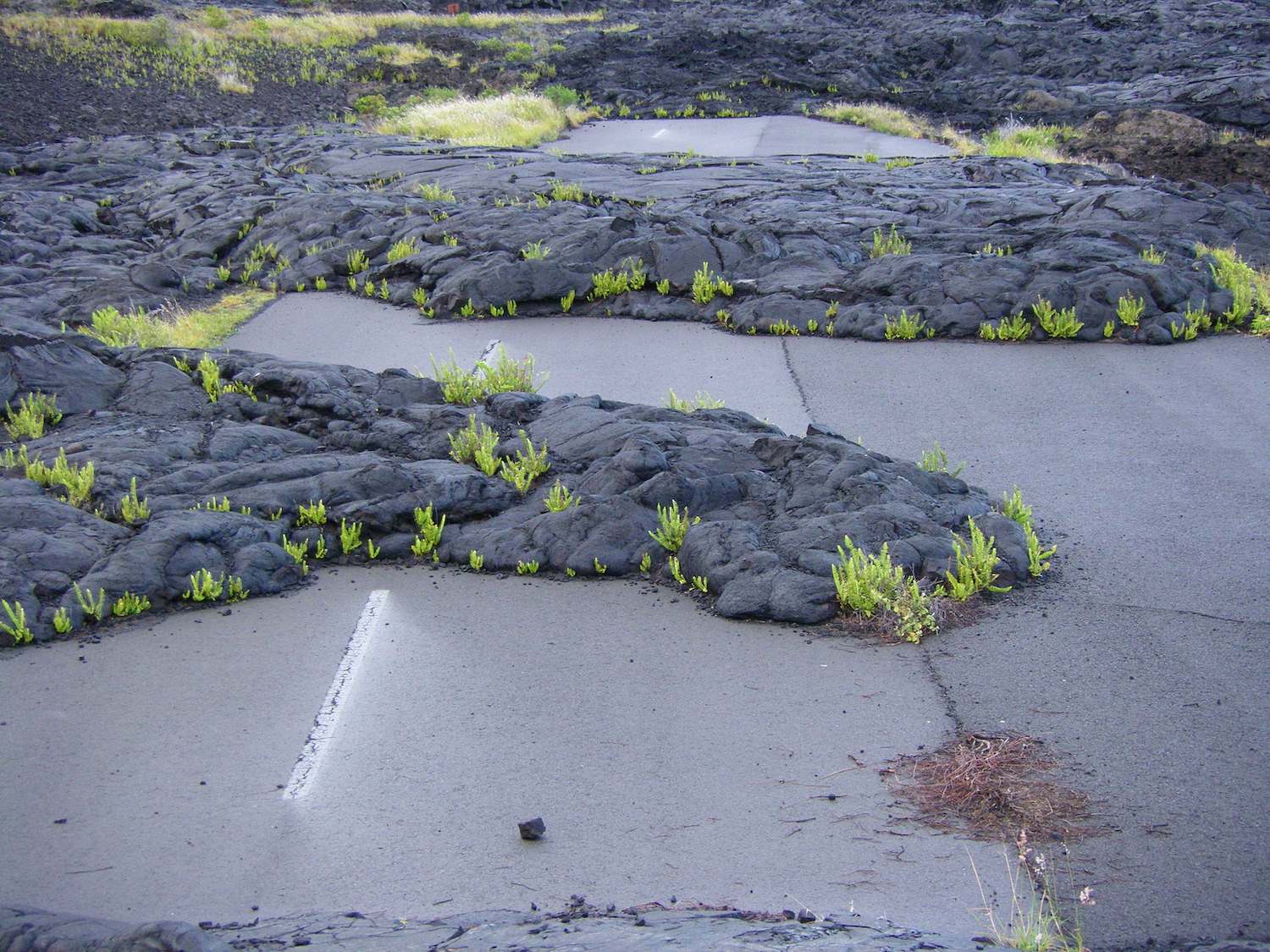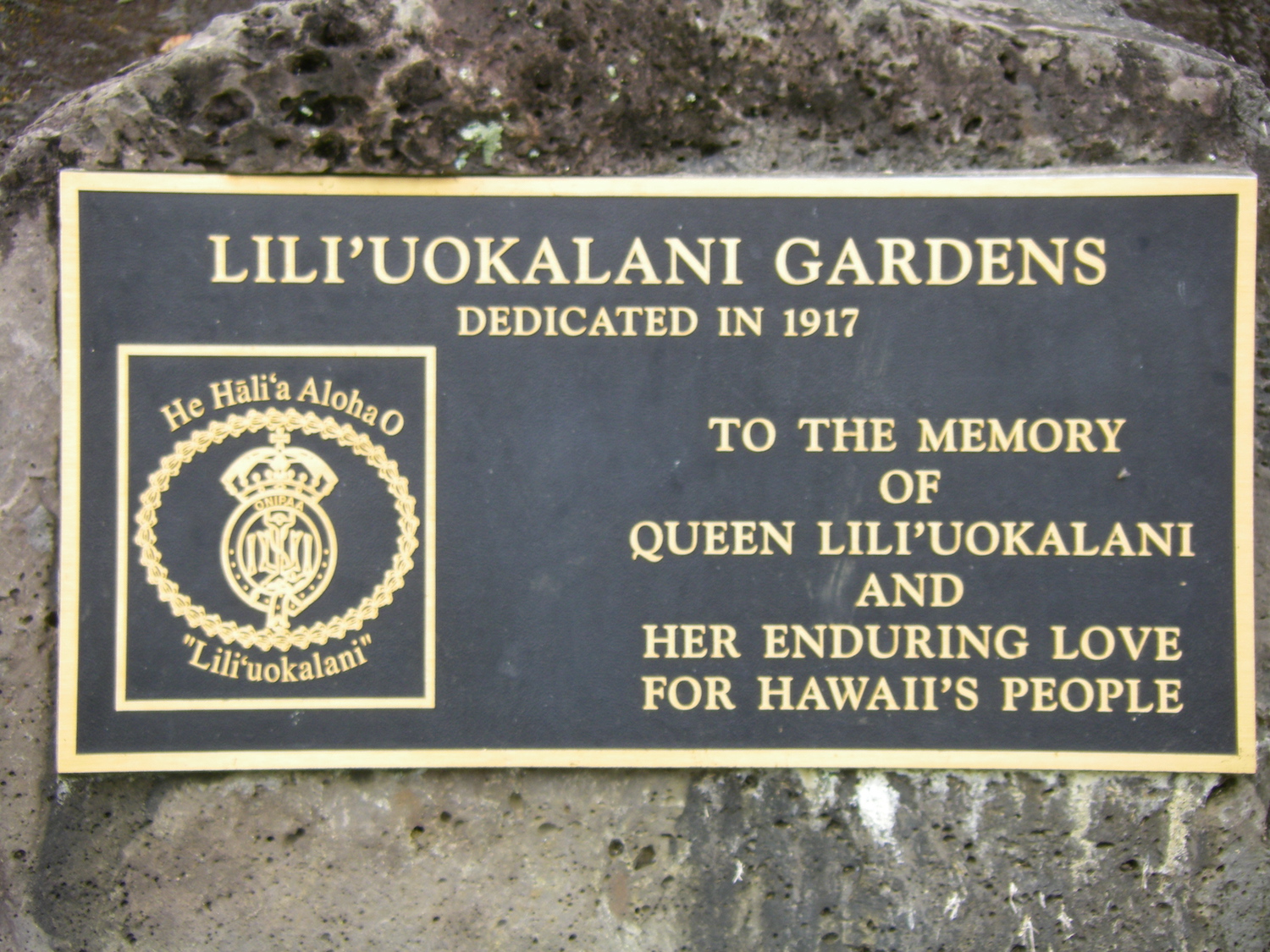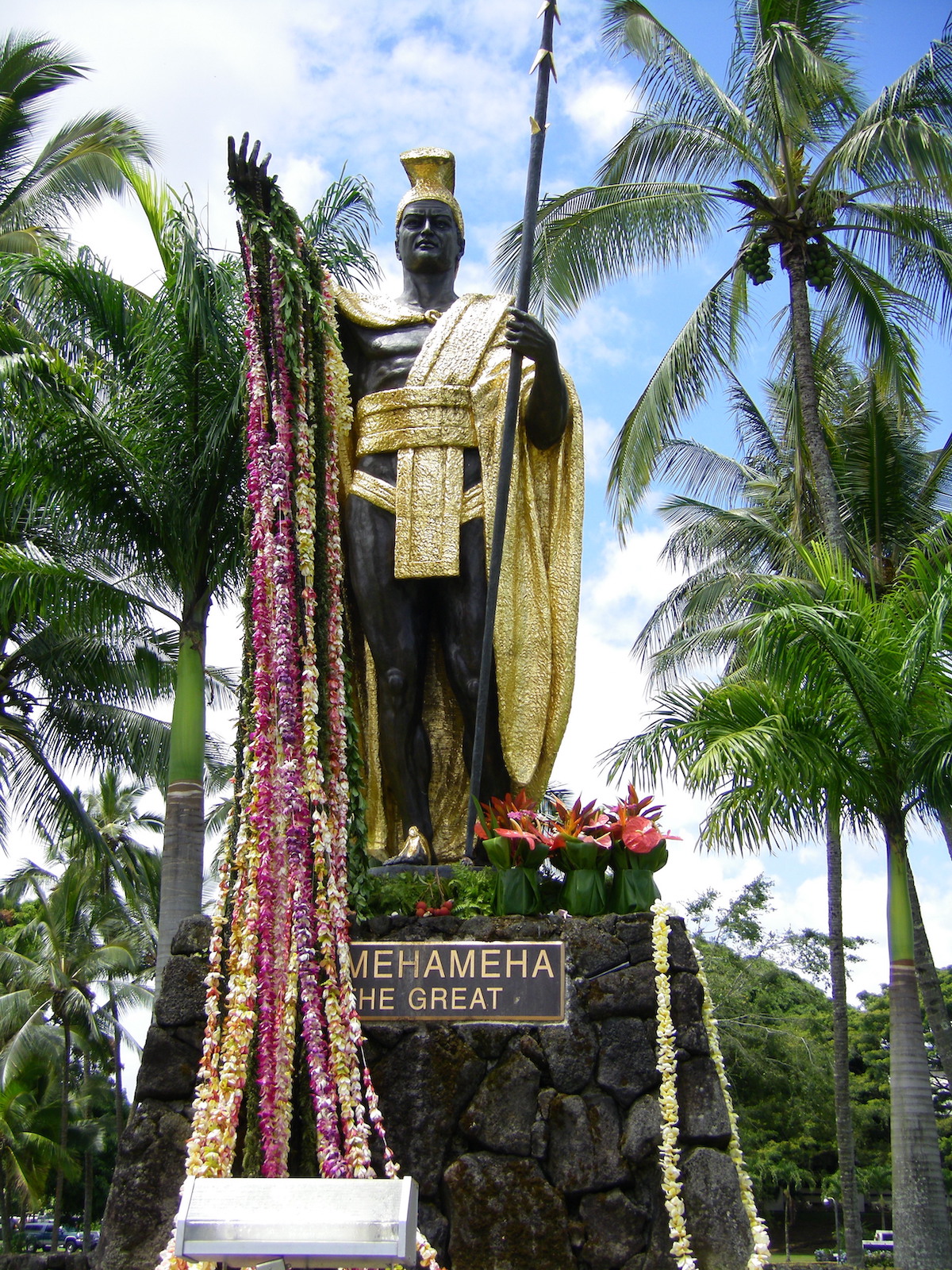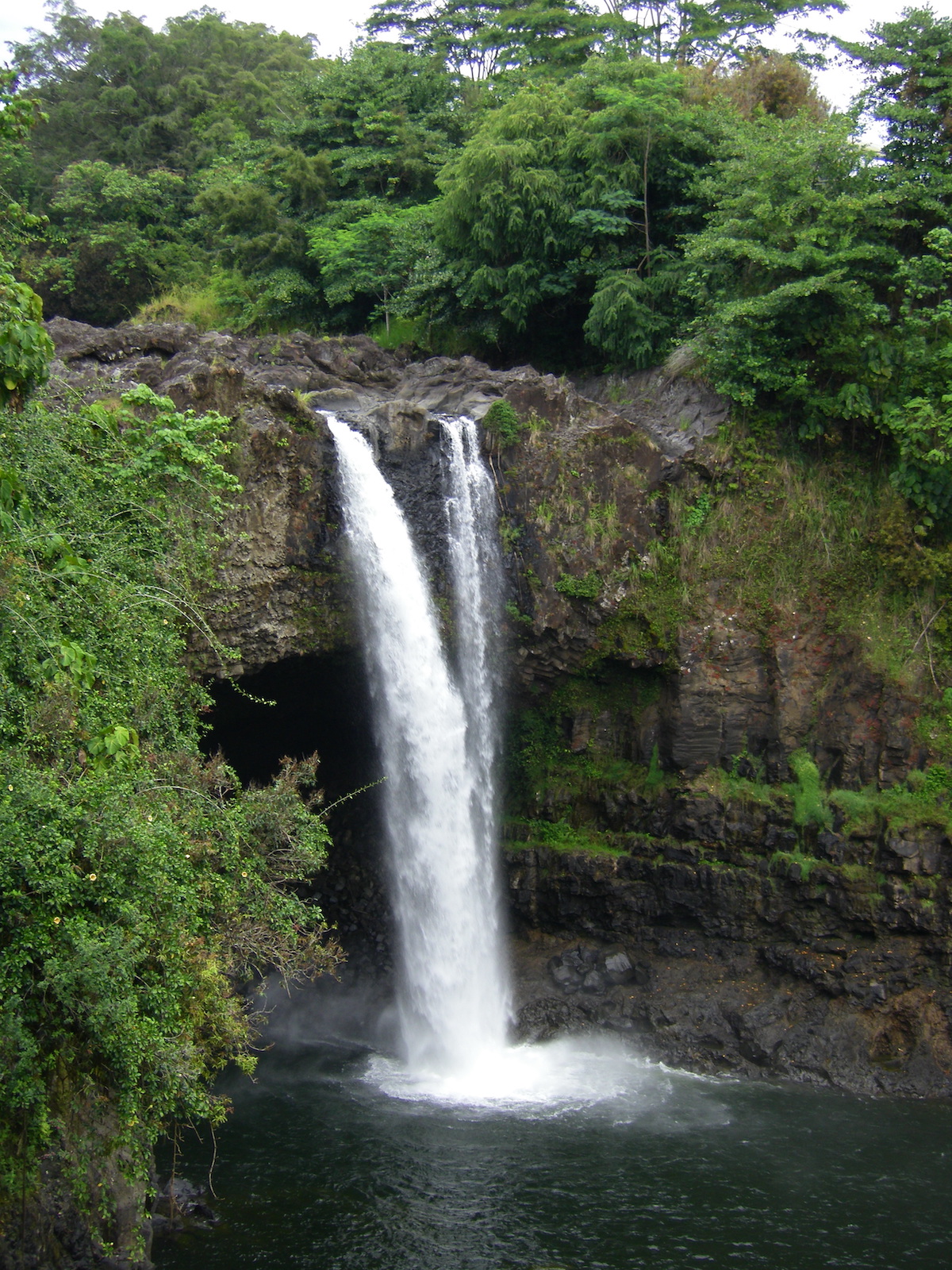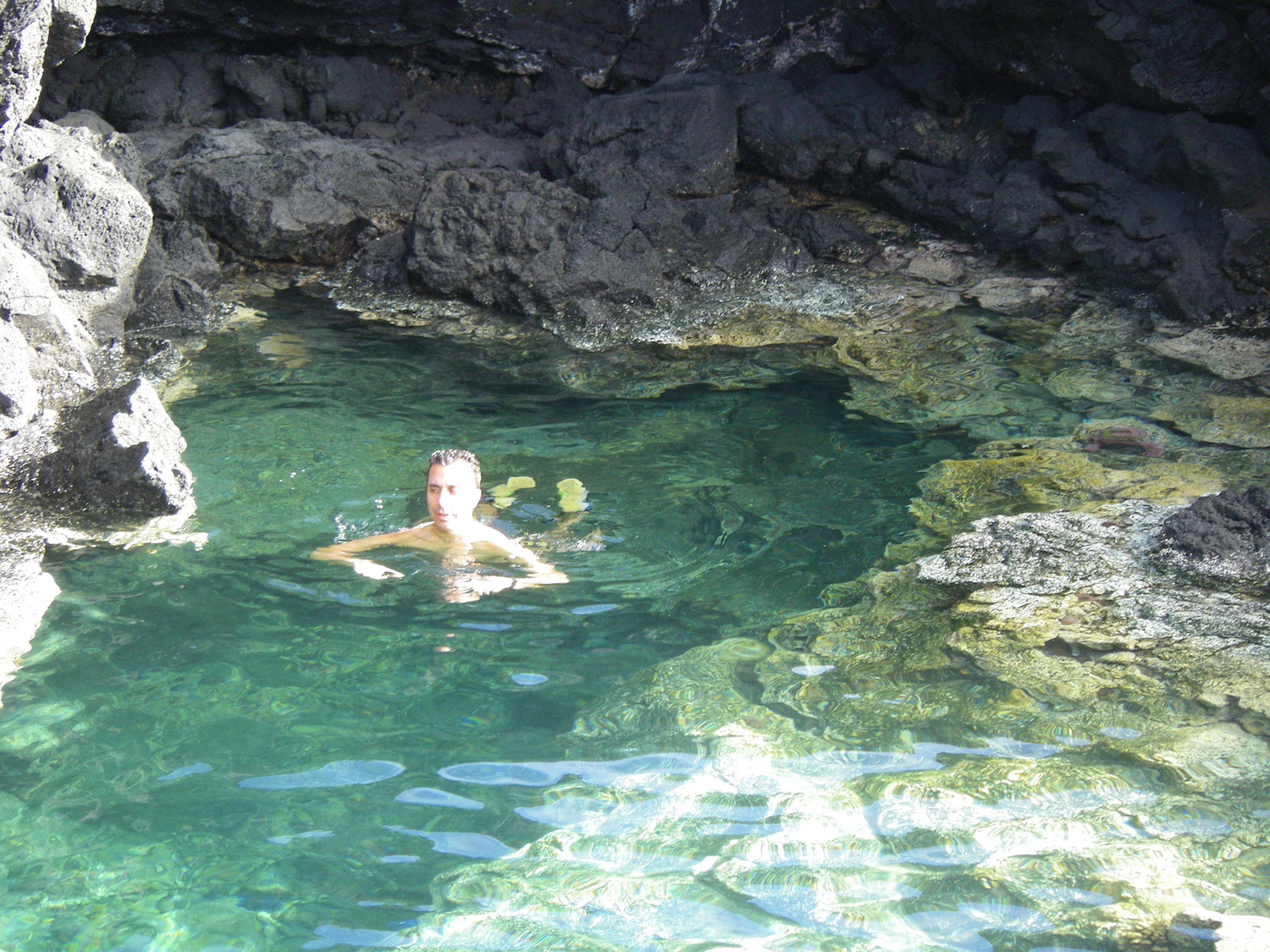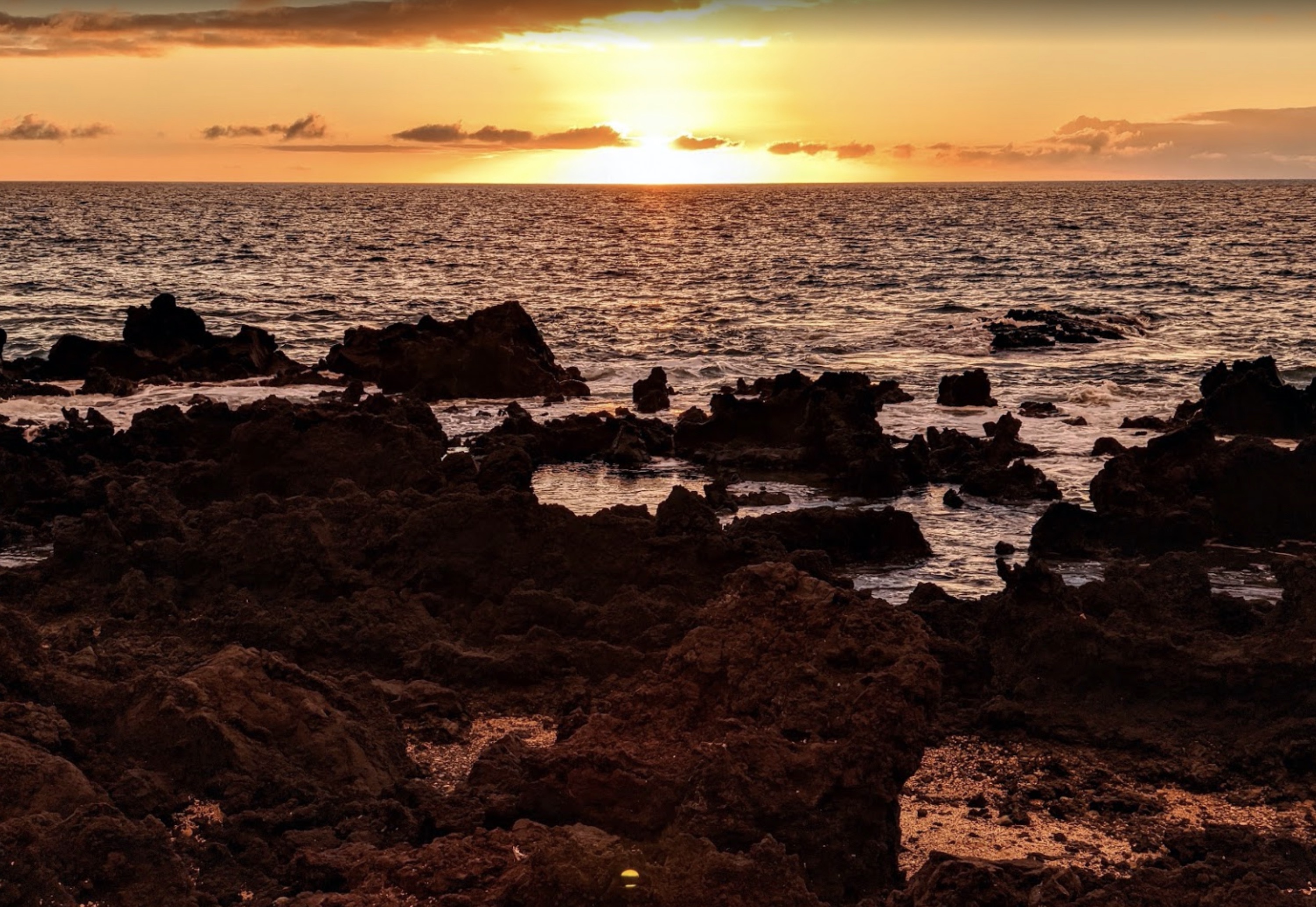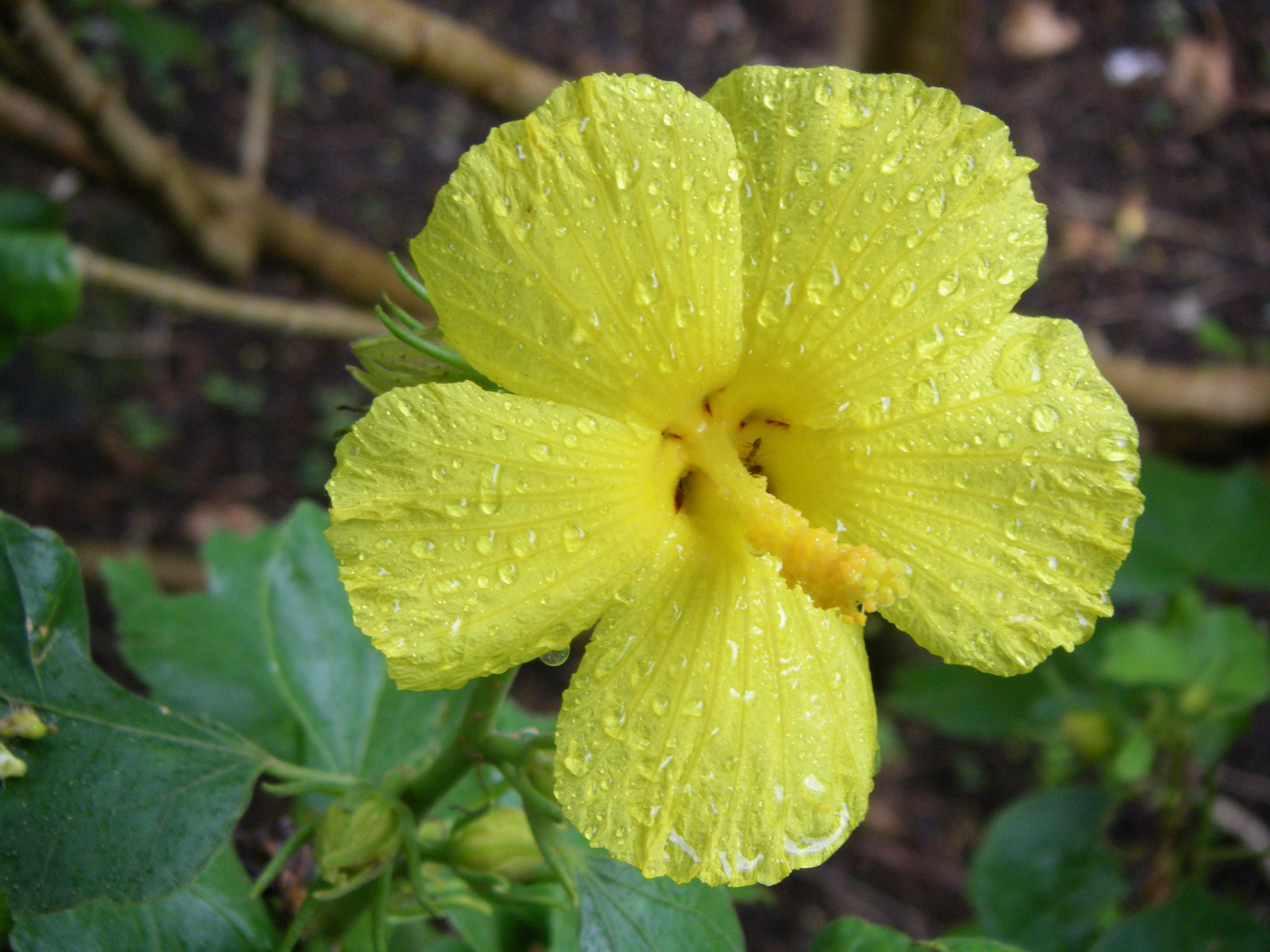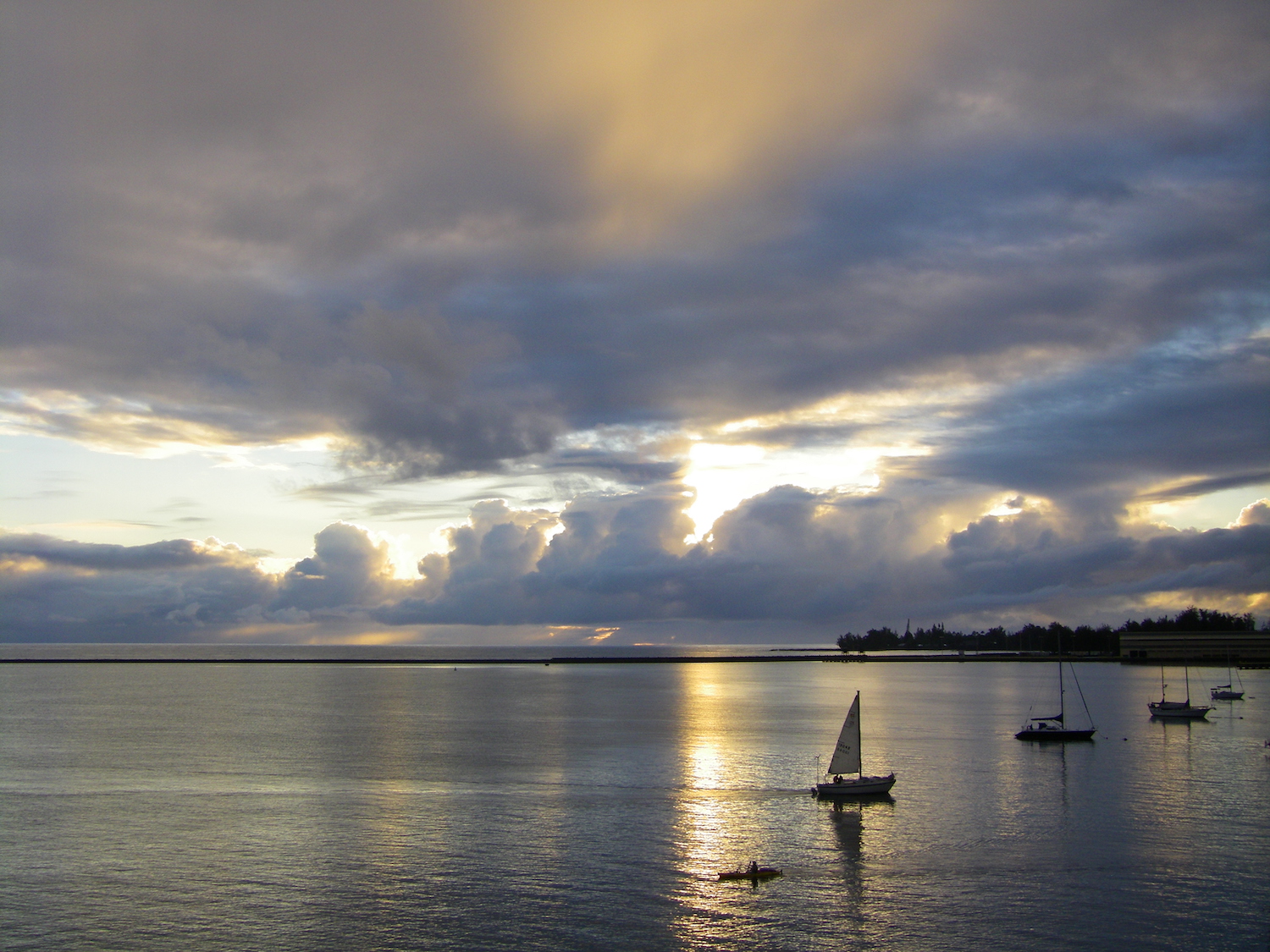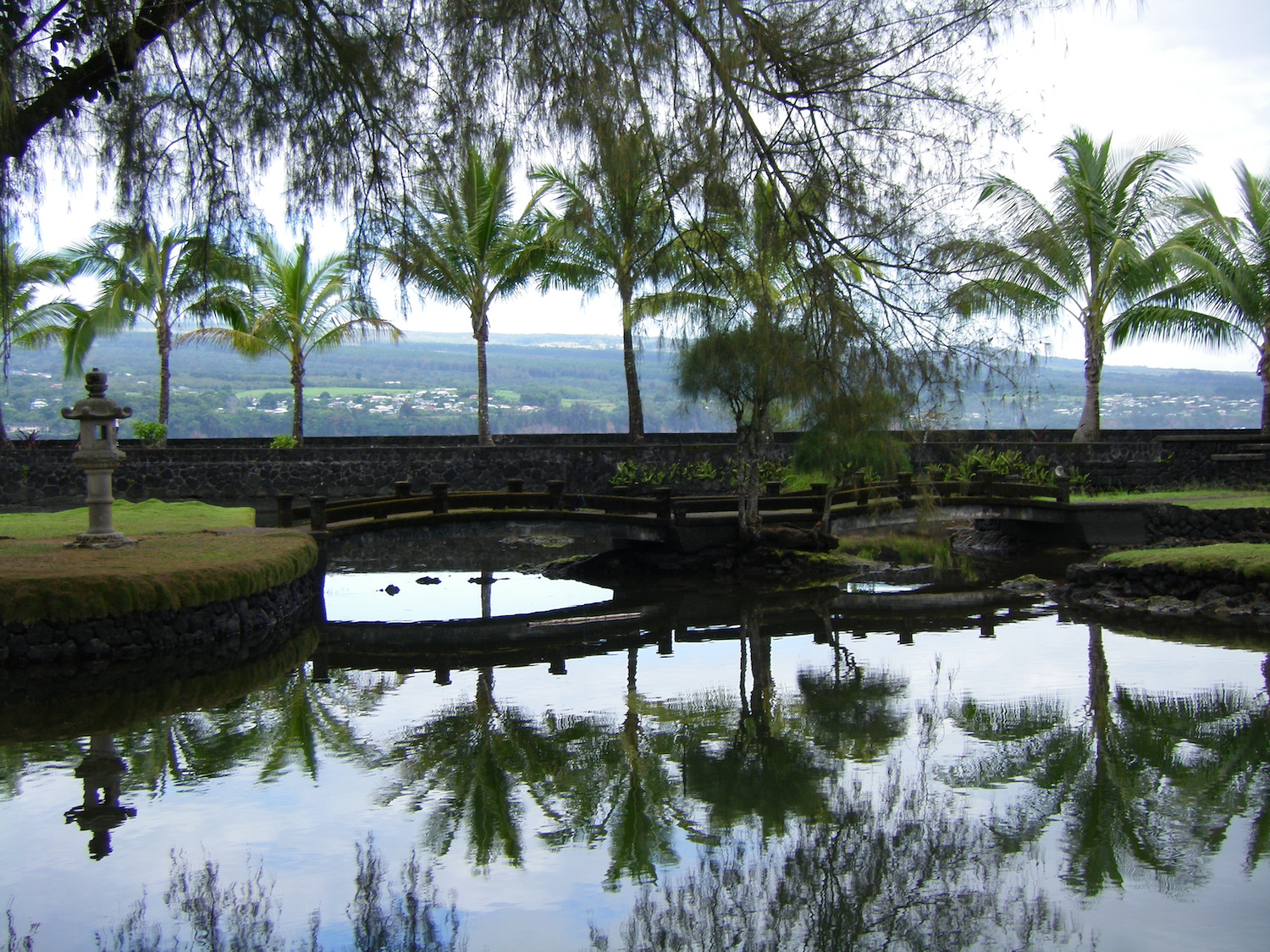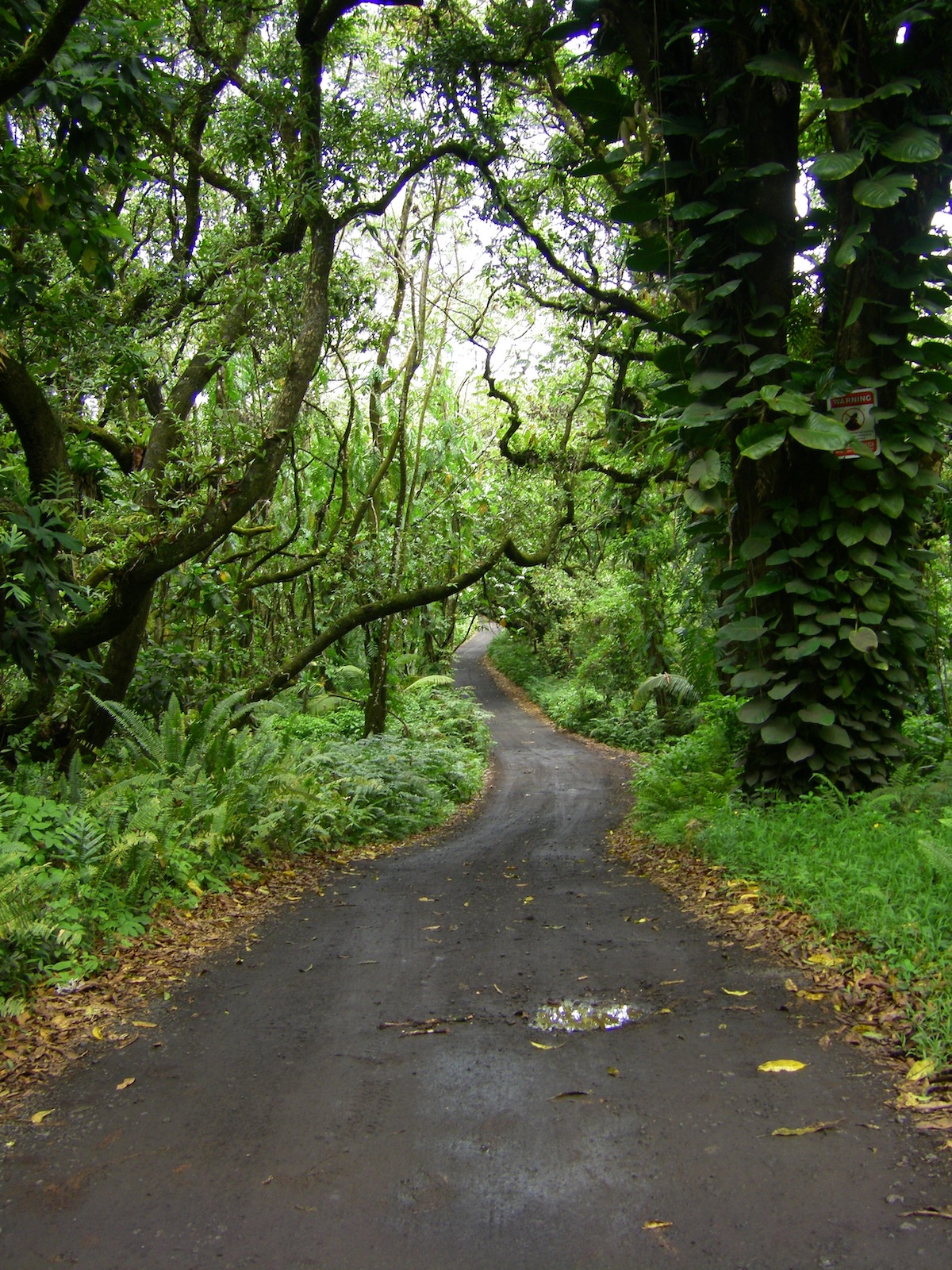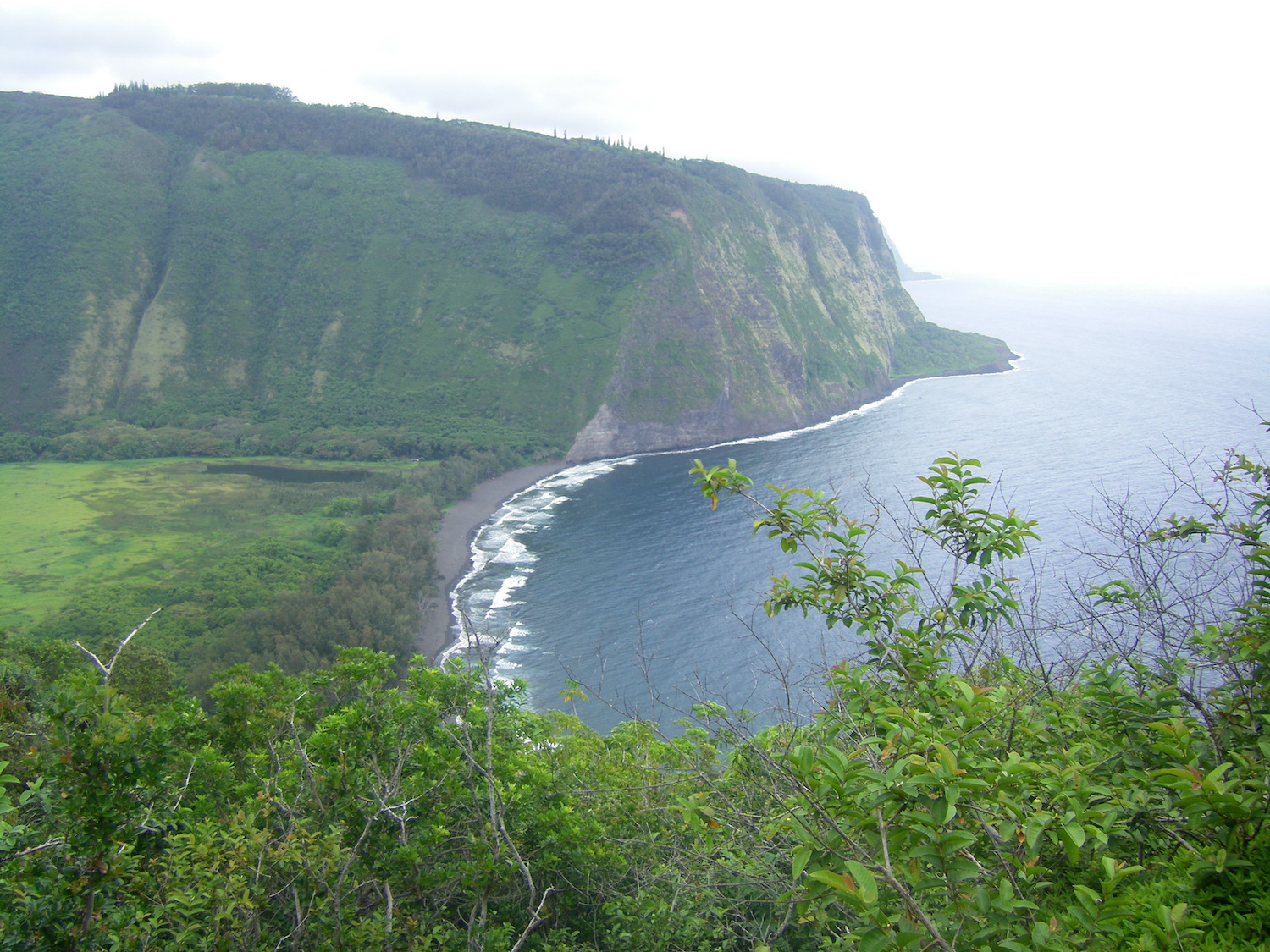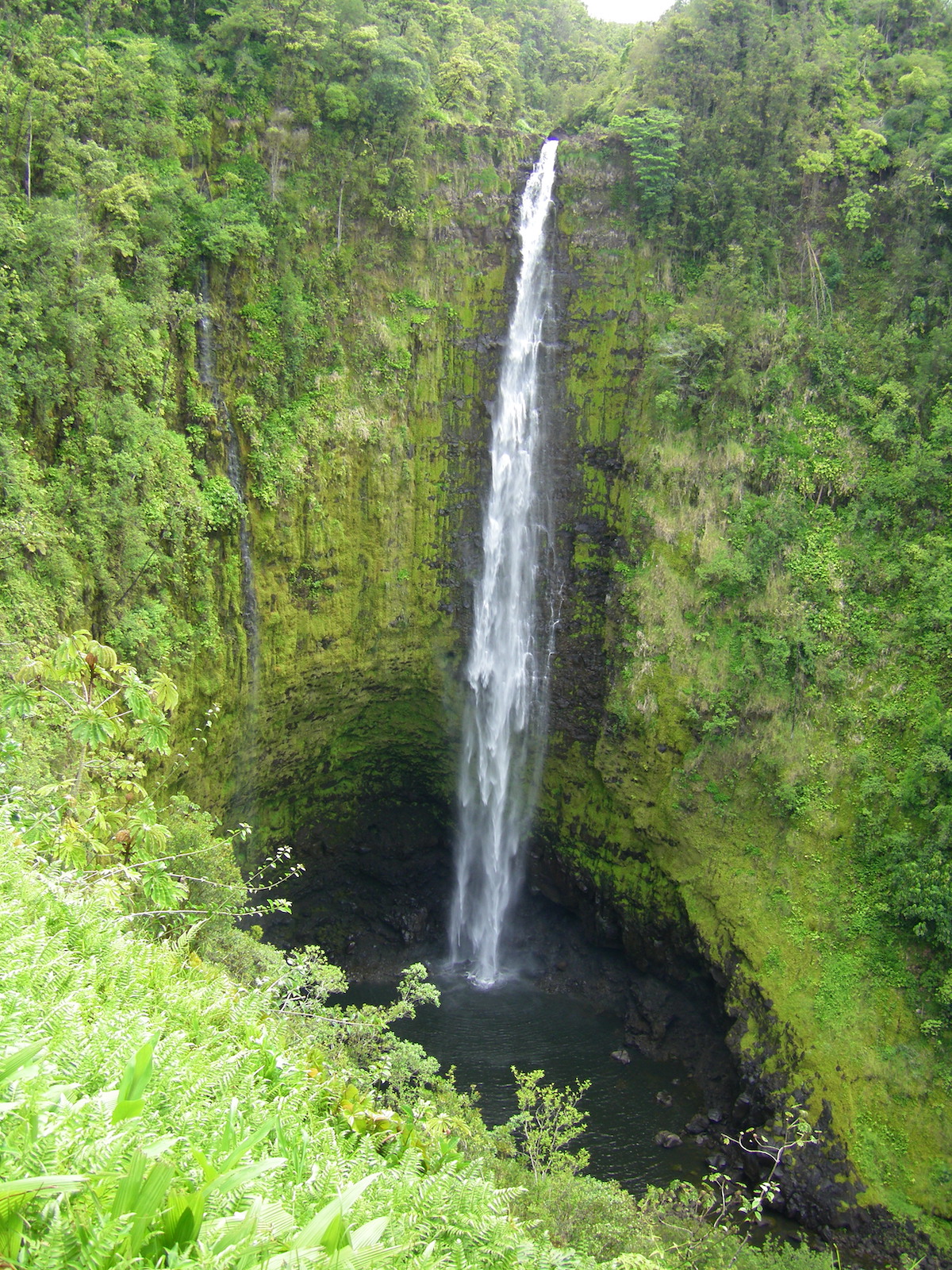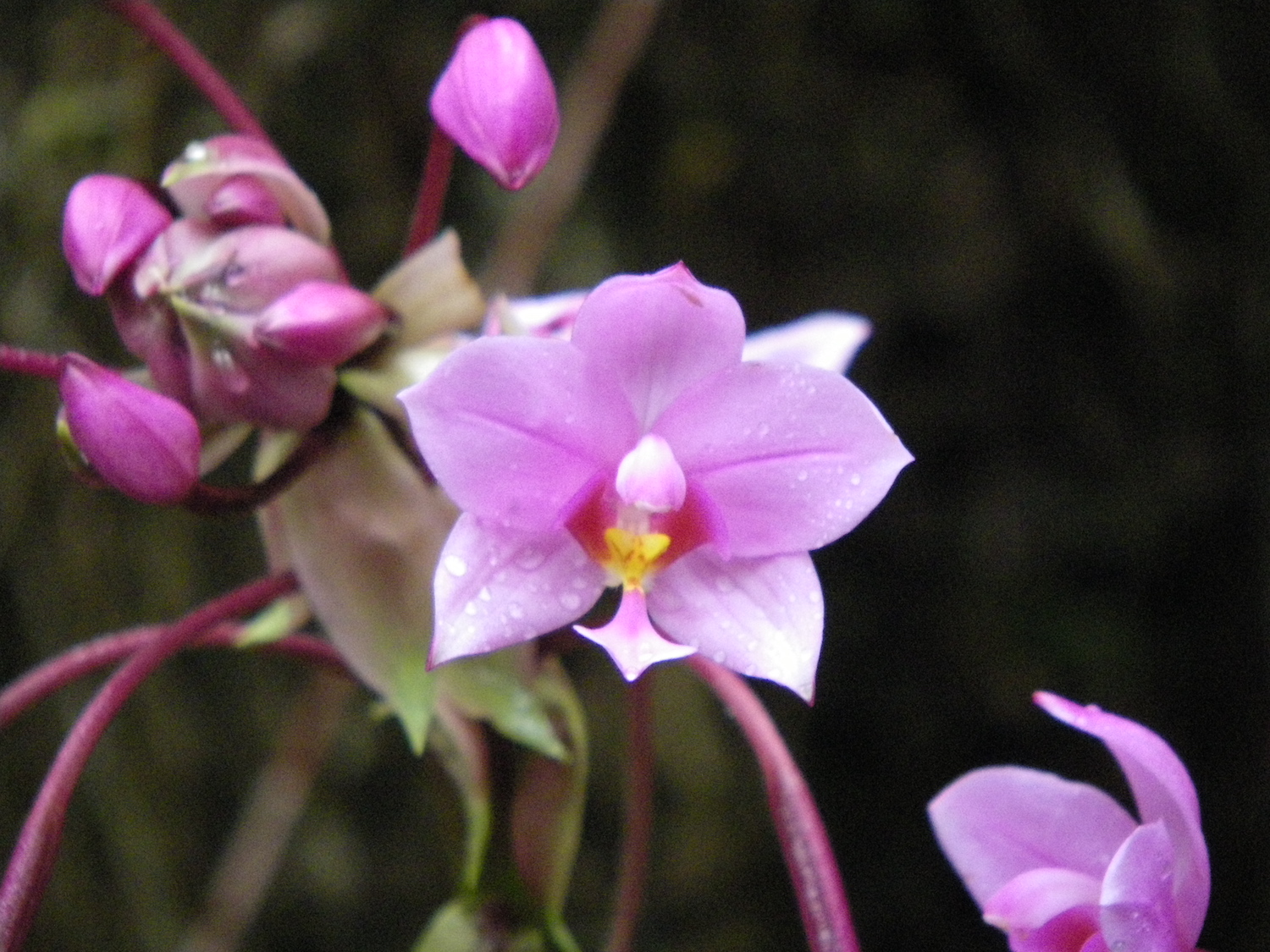 Your Host: Dhyanjot Grenus, Aka DJ:
Gong master, sound healer, and E-RYT 500 yoga teacher with 20 years of experience in Hatha Vinyasa, Kundalini, Restorative Hatha and Yoga Nidra.   He uses a variety of yoga, shamanic, and reiki channeling techniques to guide students ultimately to their personal truth.  Dhyanjot takes one on shamanic journeys into portals to explore subtle realms through familiar access points to connect with your body, mind and spirit. In the process one begins to uncover the mysterious of life related to self understanding.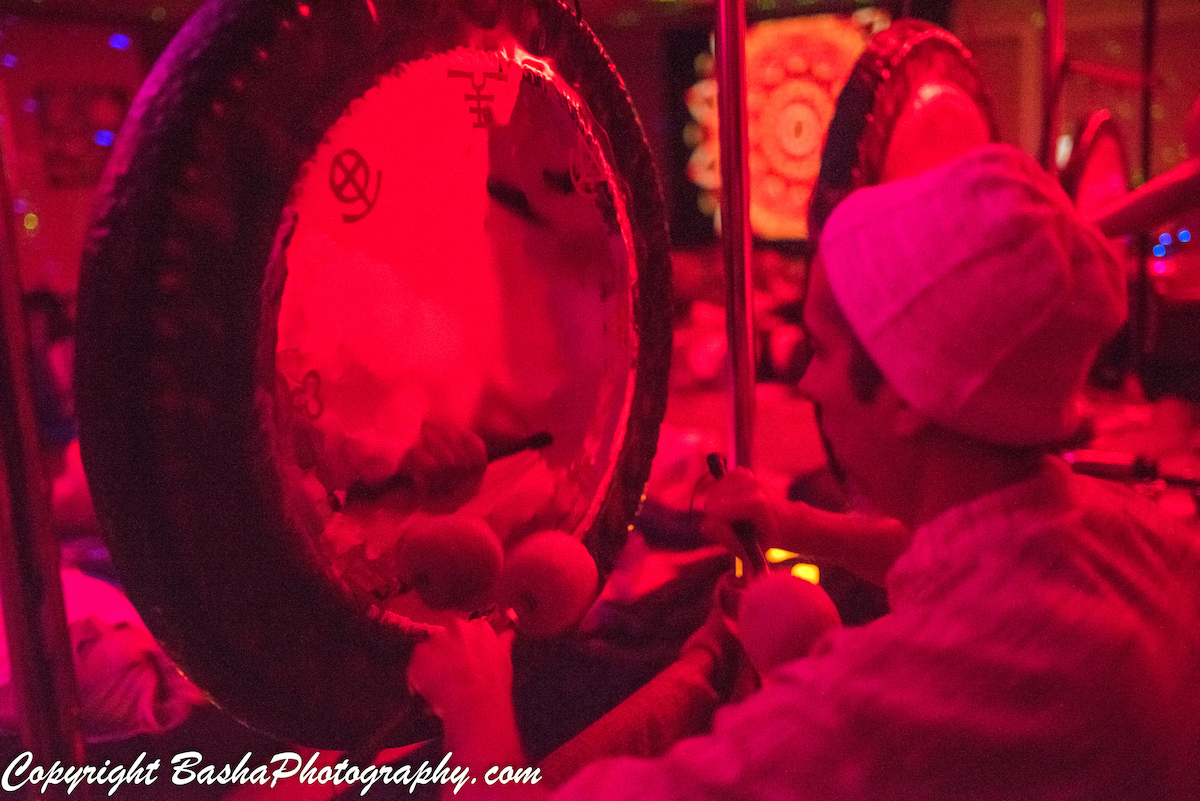 A non-refundable deposit of $515 is required to reserve your space. Your non-refundable balance is due by April 30th, 2021. A payment plan option can be arranged to pay it off by June 15th, 2021.  Credit card is required with payment plan and will include a 3% charge plus small monthly processing fee. Other fees may apply.
The cancelation policy is based on the retreat centers policy.  

If you must cancel your retreat plans for any reason including Covid, then required deposit is non-refundable but is transferable to another retreat participant or can be transfered to a future retreat by Dhyanjot if request to cancel is received no later than March 29th, 2021. Full payment is due by April 30th, 2021 and is non-refundable, but transferrable to the same retreat at a later date only if the Big Island health and government closes to the mainland.  All other reasons will not qualify for a refund.
If you have any uncertainty, then it is best to purchase travel insurance.   Once we commit we must pay what is due and once it is paid the retreat center follows the above refund policy.
Be sure to book your flight early as flight prices are in our favor at this time.  You will also be required to take a qualified Covid test no more than 3 days prior to arrival  and you will recieve a second 15 minute Covid test upon arrival. Check with your airline as they have specific testing sites that you MUST use in order to enter the island.  This will assure your entry with no need to quarentine.  I will be keeping you updated on any general requirments leading up to the retreat, but ultimately it is your responsibility to know the rules of entry based on the any airline specific protocols.  Check with your airlines to follow any other special instructions.  With these dynamic times these guidelines are subject to change. Check with your airlines regularly to verify any changes.
Flight times and Check in/check out time:  Check in time at the retreat is 3:30 pm on Saturday June 26th and check out time is Saturday July 3rd at 10 am.  It is recommended to fly in no later than 1:15 on on June 26th and to fly out no earlier than 1 pm on July 3rd, 2021.  Coming a few days early or late can give you a little extra time to explore the East and North side of the Island. If you do extend your stay then I would recommend staying on the East side in Hilo for those few extra days to explore this area at a more leisurely pace.
Hi, I'm Dhyanjot. This website offers information into my yoga classes, sound & light heal­ings and mas­ter­ing life ses­sions designed to help peo­ple live pain free, pros­per­ous lives.  In addition, I facil­i­tate nutri­tional health cleanses, vibra­tional heal­ing work­shops, gong immer­sions for deep heal­ing and I am avail­able for holis­tic health and life coach­ing.
© 2012 Integrated Wellness SD / JotYoga.