Greece Yoga Retreat 2019
Open the door to your creativity

September 29th – October 6th 2019
The Awakening Creativity Retreat Includes:
Accommodations on a 4 Acre retreat center overlooking the Aegean Sea
Daily Breakfast and 4 lunch/Snacks and 4 Dinners
Daily Morning Yoga and select evening gentle yoga and meditation
Module: Exploring Koshas (energy layers), sound and vibration: 30 hours CEU
Not Included:
International flight to Greece
Optional Daily Excursions/sightseeing
Village Lunch and Dinners on own
(3 meals outside retreat center to enjoy greek village life and delicious local food)
Pricing: Sold Out. Contact me if you have interest for waiting list option if something opens. Contact at dhyanjot@gmail.com
Even though it shows two spots available there is actually only one spot left for either a Standard Double or Upgraded Double (shared). This is the same spot available.
Standard Double: $1495 per person/double occupancy (Sold Out)
Upgrade Double: $1695 per person/double occupancy (Sold Out)
Garden Haus Apartment Single: $1795 with Private bath (Sold Out)
Standard Single: $1595 with shared bath (limited) (Sold Out)
Upgrade Single: $1895 with private bath (Sold Out)
Standard Couples: $2590 per couple/double occupancy (Sold Out)
Upgrade Couples: $2790 per couple/double occupancy (Sold Out)
Premium upgrade Private Villa(two room Villa):
Couples:  Per couple-$2990(Sold Out)
Single: $2195 per single (Sold Out)
A yoga journey to Lesvos, Greece to explore the artistry in you.  Also known as Mytilini, an epic place of pilgrimage to awaken and nourish your inner creativity. Lesvos, with a rich history and mythology, has been a favorite place for artists, poets and writers for hundreds of years.  A quiet secluded island just off the coast of Turkey is steeped in romance, art, and mystery. The time of year and island location is a perfect choice for a yoga retreat because its quiet, weather is pleasant and tourism is minimal making this a truly authentic Greek experience.
The retreat will focus on awakening our individual and collective creativity while immersing deeply into the understanding of our energy field (koshas) in relationship to vibration and sound. We will attune with daily yoga, enjoy the rhythms of greek life, swim in the Aegean sea, play in the local hot springs, watch beautiful sunrises and sunsets, stroll the cobblestone villages, eat delicious local food, hike the islands trails, and visit the islands castle, olive oil factory, fishing harbors and beaches.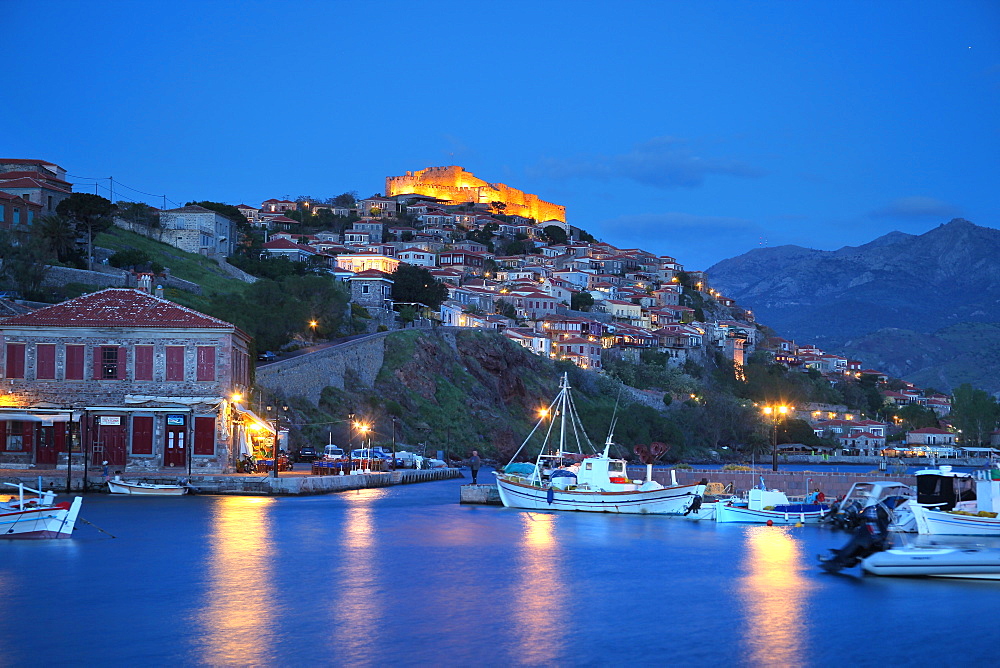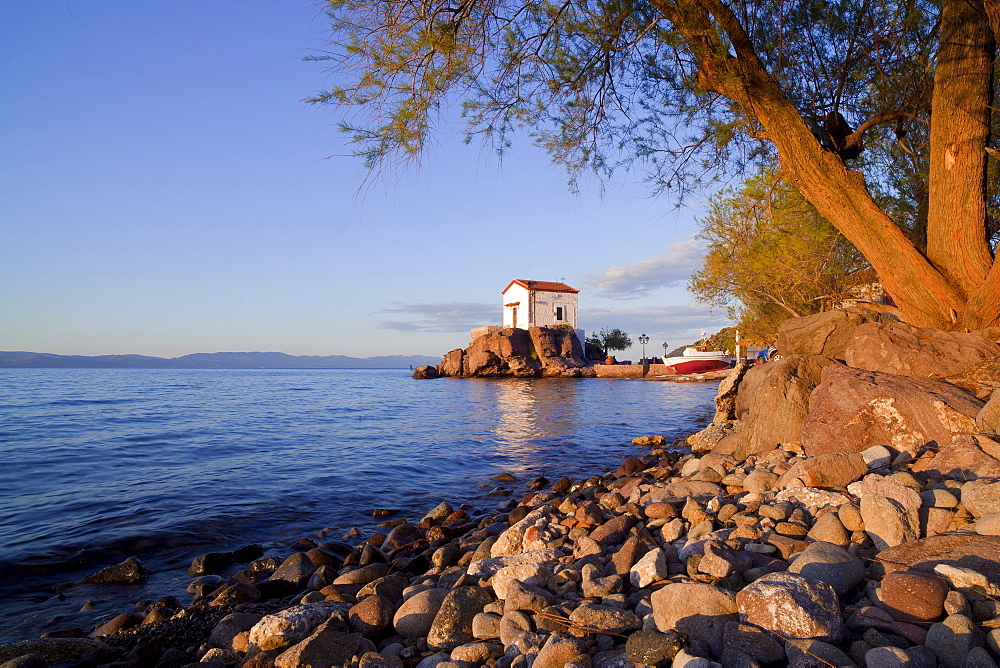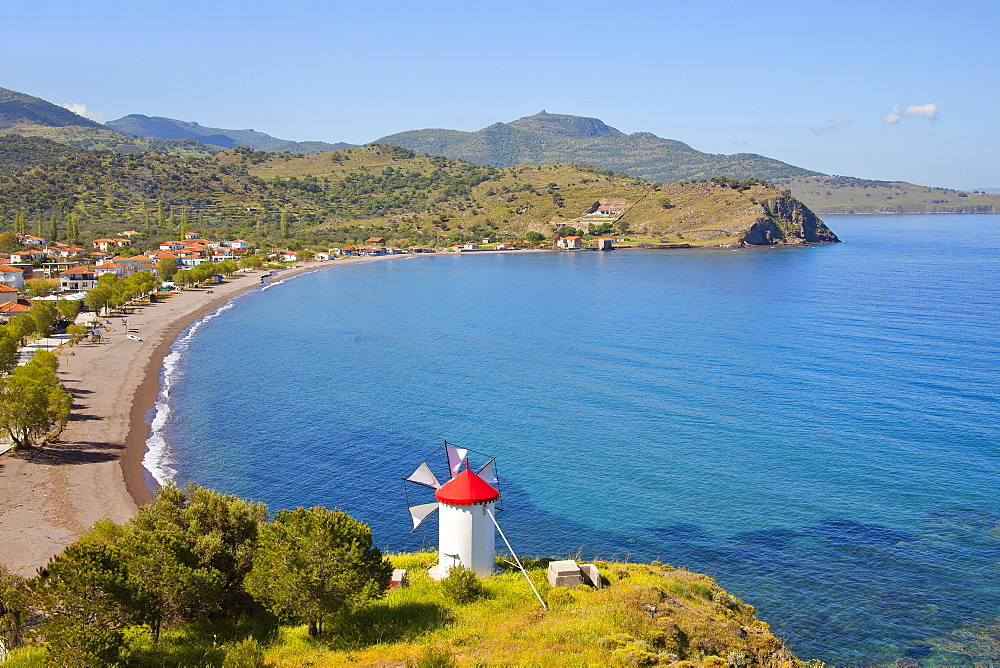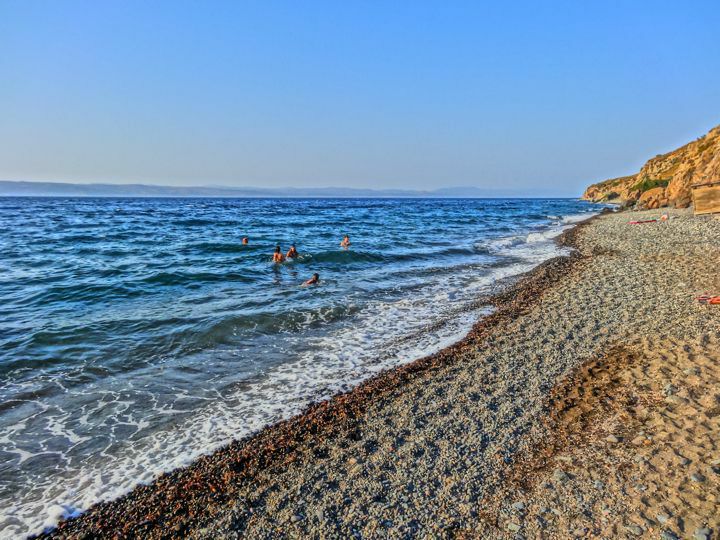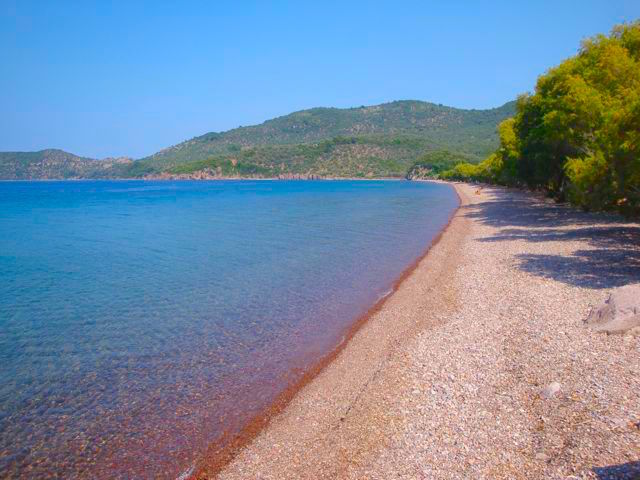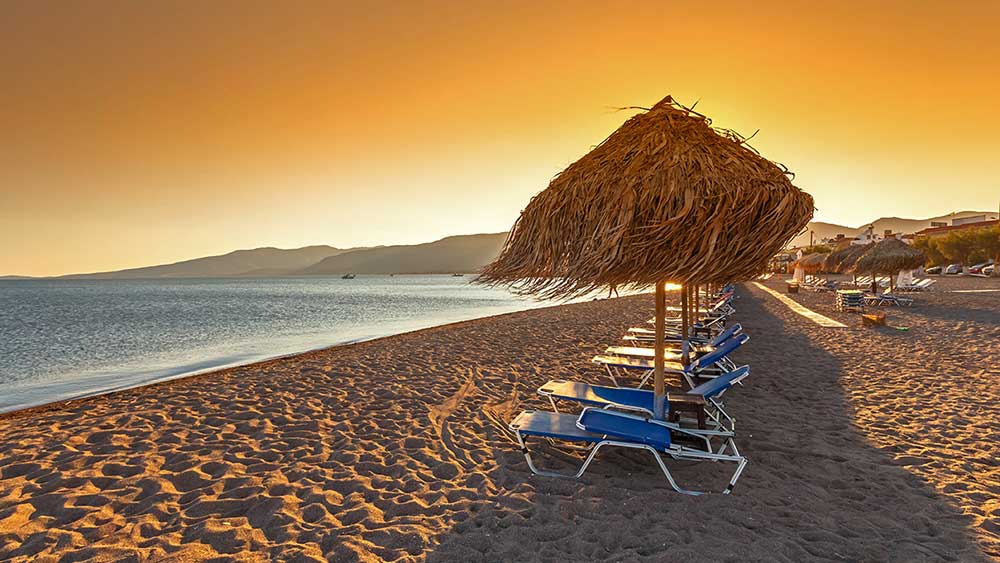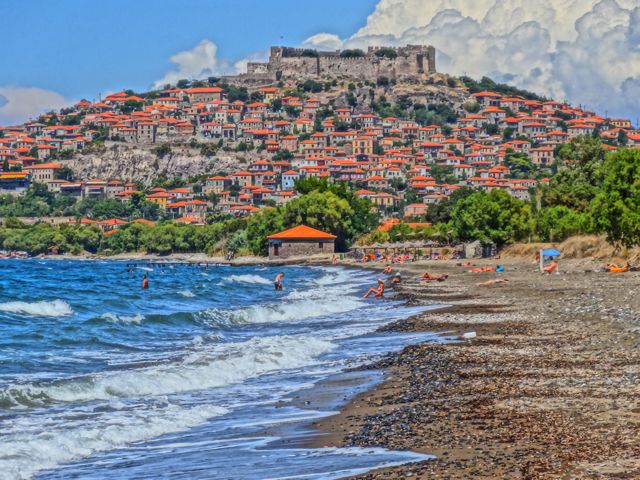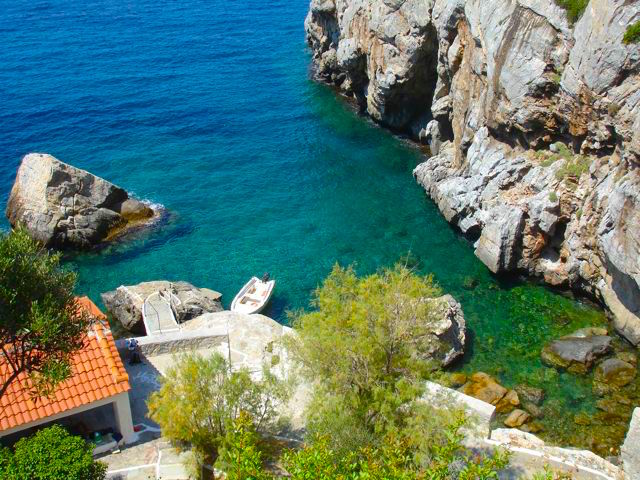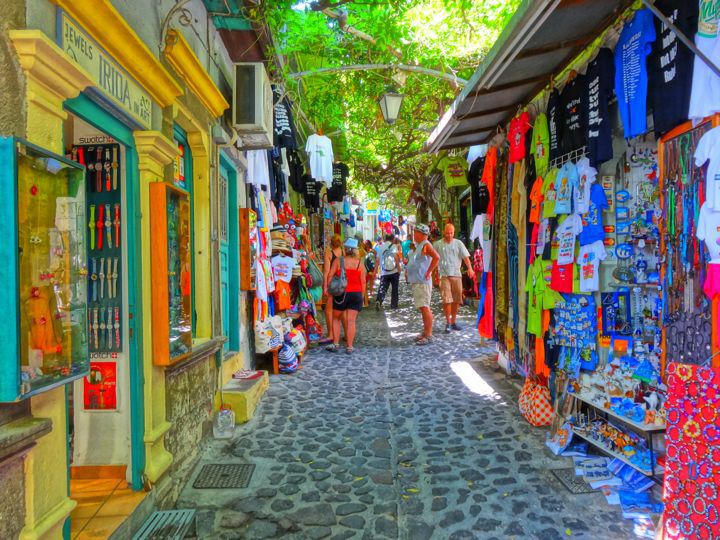 Greek Yoga Retreat Center
It is 10 minutes walking distance from the sea and the picturesque town of Molyvos,
located on the Greek Island of Lesvos in the eastern Aegean sea nestled on a beautiful  hill-side.
Molyvos – or Mithimna in the old Greek – is one of the most attractive small towns of Greece. It is architecturally protected due to its historical importance as an ancient seaport – dating from before the fall of Troy.
Molyvos is situated on a conical shaped hill crowned by a magnificent medieval castle. A walk through the agora (market) – roofed by flower arcades down to the picturesque port, is an expedition through the eventful history of the island.
But Molyvos is not only about the past.  Since the Sixties it has been a favorite location for romantics, writers and artists. One can find traditional restaurants, non crowded beaches, cafes and shops background for a relaxing time.
Retreat geographic location
Premium upgrade option view
Premium option Accommodations: 
Retreat center pool area and sun deck
The pool and hot tub have warm, soft spring water at the Retreat Center. It has bee created as a rejuvenating oasis landscaped in stone and wood with a swimming pool, sun terrace and a hot tub. The water is purified without using chlorine.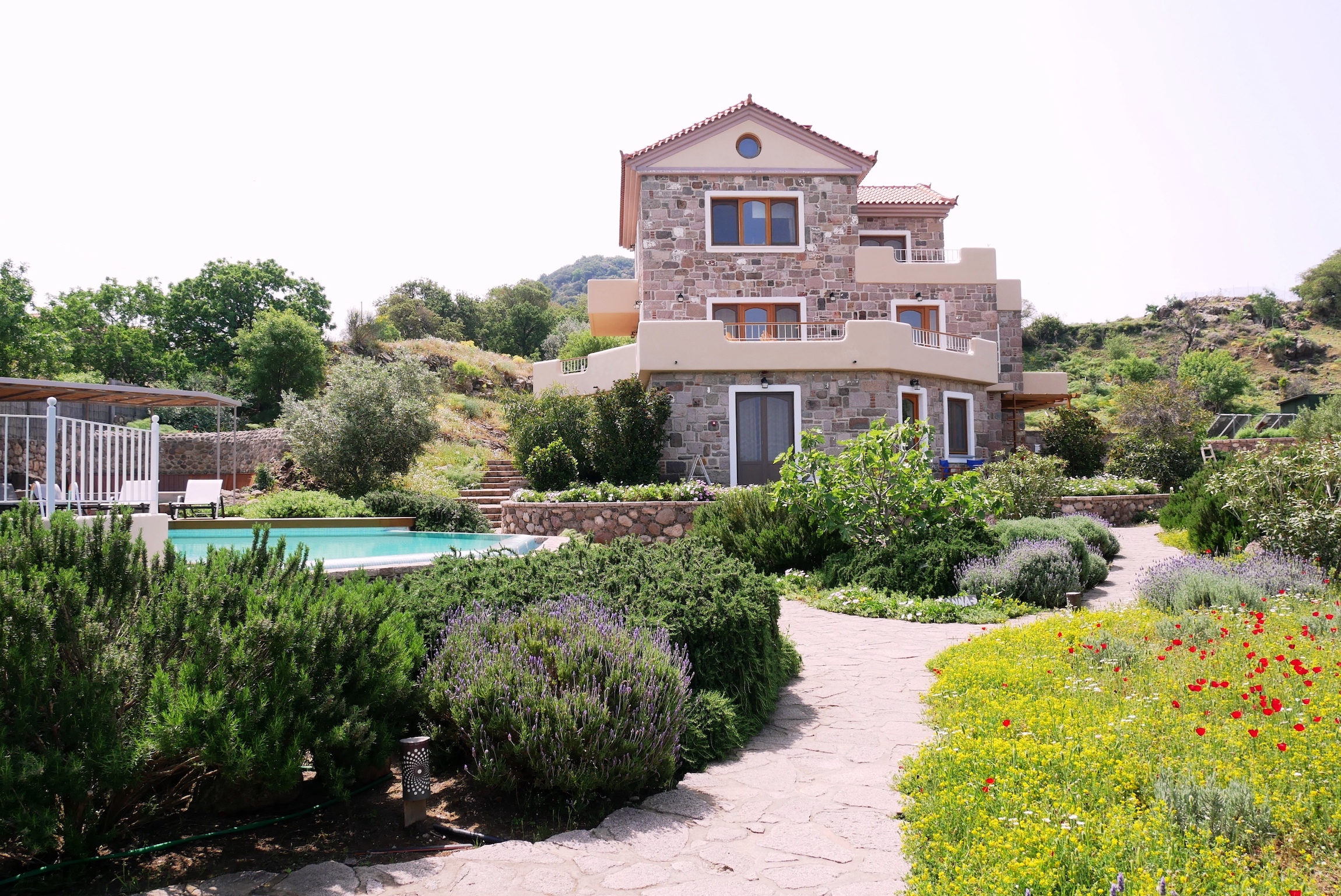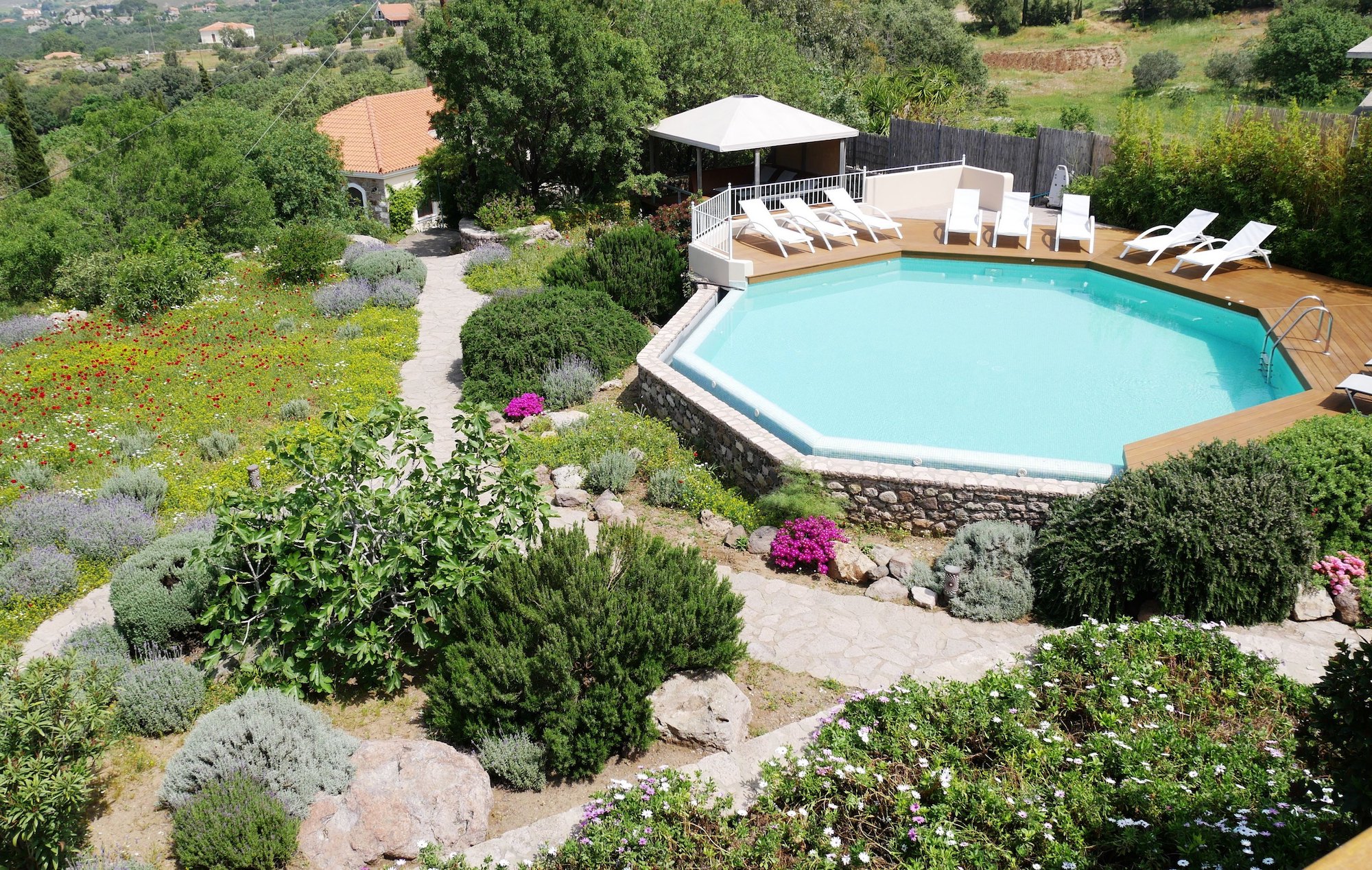 Swimming pool, balconies with views, yoga studio with mats/blocks, free wifi, AC, food offered on site, car service for hire, massage/spa services. It is a 10 minute walk to town or to the Aegean Sea.
Please note that if you are heading to Greece from California, you will need to depart prior to September 29th to arrive in time for the start of the retreat. You are responsible for your own roundtrip airfare to and from Greece.  A taxi transfer from the airport or between hotels can be arranged at a nominal additional fee. You may even want to extend your European stay before or after the retreat. We can discuss these options and best ways of transport once you sign up.  The two options to get to the island is by boat from Athens or directly by air.  Give yourself at least one extra day if you are traveling to the island by boat as all things are much slower in Greece. I call it Greece time which may include variations in boat schedules without notice.  It is recommended that you purchase your own travel insurance. You will need a passport for entry to and from Greece.  Be sure your passport is up-to-date, does not expire within six months of your departure date from Greece, and has at least two empty pages. There are no travel vaccinations required to travel to Greece.
A non-refundable deposit of $515 is required to reserve your space. Your non-refundable balance is due by June 30th, 2019
. Payment Plan with Credit Card will have a 3% bank charge plus small monthly processing fee. Other fees may apply.
If you must cancel your retreat, the required deposit is non-refundable and non-transferable. Full payment must be received by June 30th, 2019 unless on a payment plan.
Once deposit is made accommodations get reserved with a no refund policy. Once we commit we must pay what is due.  So if you are concerned for any reason that you may need to cancel then be sure to purchase travel insurance just in case you are unable to attend.
Hi, I'm Dhyanjot. This website offers information into my yoga classes, sound & light heal­ings and mas­ter­ing life ses­sions designed to help peo­ple live pain free, pros­per­ous lives.  In addition, I facil­i­tate nutri­tional health cleanses, vibra­tional heal­ing work­shops, gong immer­sions for deep heal­ing and I am avail­able for holis­tic health and life coach­ing.
© 2012 Integrated Wellness SD / JotYoga.