Bali Yoga Retreat
Come"Revive your mind, body, & Soul"
Soulshine Hotel and Yoga Retreat Oasis
"We created Soulshine Bali to be a place of happiness where you can chill in a fun, friendly atmosphere, explore the beauty of Bali, enjoy delicious organic food and let your soul soar in the sun.
Whether your passion is practicing yoga in our roof top studio, walking through the rice fields, lounging by the pool, day tripping to the beach, temples and volcanoes, or finding your perfect spot to sink into a good book, the chic and unpretentious vibe will make you feel at home. So come on out to Bali and find out what makes Soulshine a beautiful place to play!" 
Michael Franti, owner & co-founder of Soulshine Bali
Saturday, July 28th, 2018 6:00 pm
Saturday, August 4th, 2018 11:00 am
This Retreat is Sold Out. Thanks for your interest.
Stay tuned to retreat in India February 2019 and Greece August 2019
Terrace Villas Single Occupancy:  $2995 (Sold Out)
Terrace Villas Couple:  $5295 (Sold Out)
Luxury Garden Villa-Single: $3395 (Sold Out)
Luxury Garden Villa-Couple-$5995 and $6195 (Sold Out)
Lotus House Single Occupancy:  $2395 (Sold Out)
Lotus House Double Occupancy:  $2095 (Sold Out)
Note: If you dont have a room mate, no worries, we will pair you up with someone.  Contact me if you have any questions at dhyanjot@gmail.com
Price Includes: Per person for 8 Days, 7 nights luxury accommodations, Traditional Balinese Welcome Dinner, Daily Breakfast Buffet, 3 hours of mixed Yoga Practices per day, 1 on-site massage, Free Flowing Filtered Water, Daily Fresh Fruit.  All excursions are optional with additional nominal fee for shared transportation.  Some sites are at a nominal additional fee.Price does not include Airfare or Airport Transfer
*Contact me for flight guidance.  There are several flights but their is a preferred flight that is about 13 hours to Taipai.  A nice layover of about 3-4 hours with showers at the airport and then a short 4-5 hour flight to Bali.  You can leave on Thursday (lose a day going) or Friday (red eye) before the retreat and get there on time.  I like Thursday as it gives you a day to transition.  Flights range from about $800-$1100 round trip depending on when you book your flight.
Thank you for your interest in joining myself and Laxmi Deleo on a journey to Bali, Indonesia! Laxmi and i are joining our creative forces to present "A Kundinyasa Yoga Retreat". Combining my seasoned back ground in Kundalini Yoga with Laxmi's Hatha/Ashtanga/Vinyasa Yoga will make for a diverse and exciting yoga experience.  You can get more information about Laxmi on her website www.laxmi.yoga.com
We will be staying at the amazing Soulshine Retreat in Ubud, Bali from July 28, 2018 through August 4, 2018. Soulshine is owned by Yogi/Musician Michael Franti. Michael shares our vision to bring inner peace and peace to the world through the practices of Yoga. He creates music that inspires us all to be compassionate and loving toward one another. Soulshine Retreat was born out of his commitment to these practices and his love for Bali, its people, and culture.
We will have the honor of a traditional Balinese welcome dinner upon our arrival and we will also experience the culture by venturing into the outlying areas of the retreat during our free time. There are many choices for excursions and tours in and around Ubud.
Bali is one of the most spiritual places on the earth and during our stay we will integrate   daily practices of Meditation, Mantra, Asana (postures), and Kriyas. This will give us the opportunity to turn our focus within ourselves, find our bliss, and revive the connection with our DIVINE SPIRIT.
Beautiful Sites we will visit while in Bali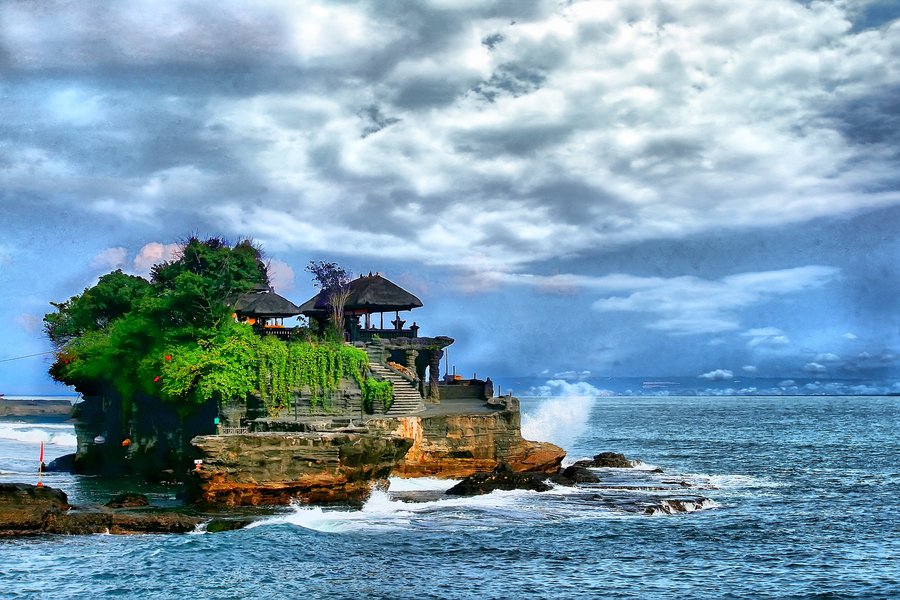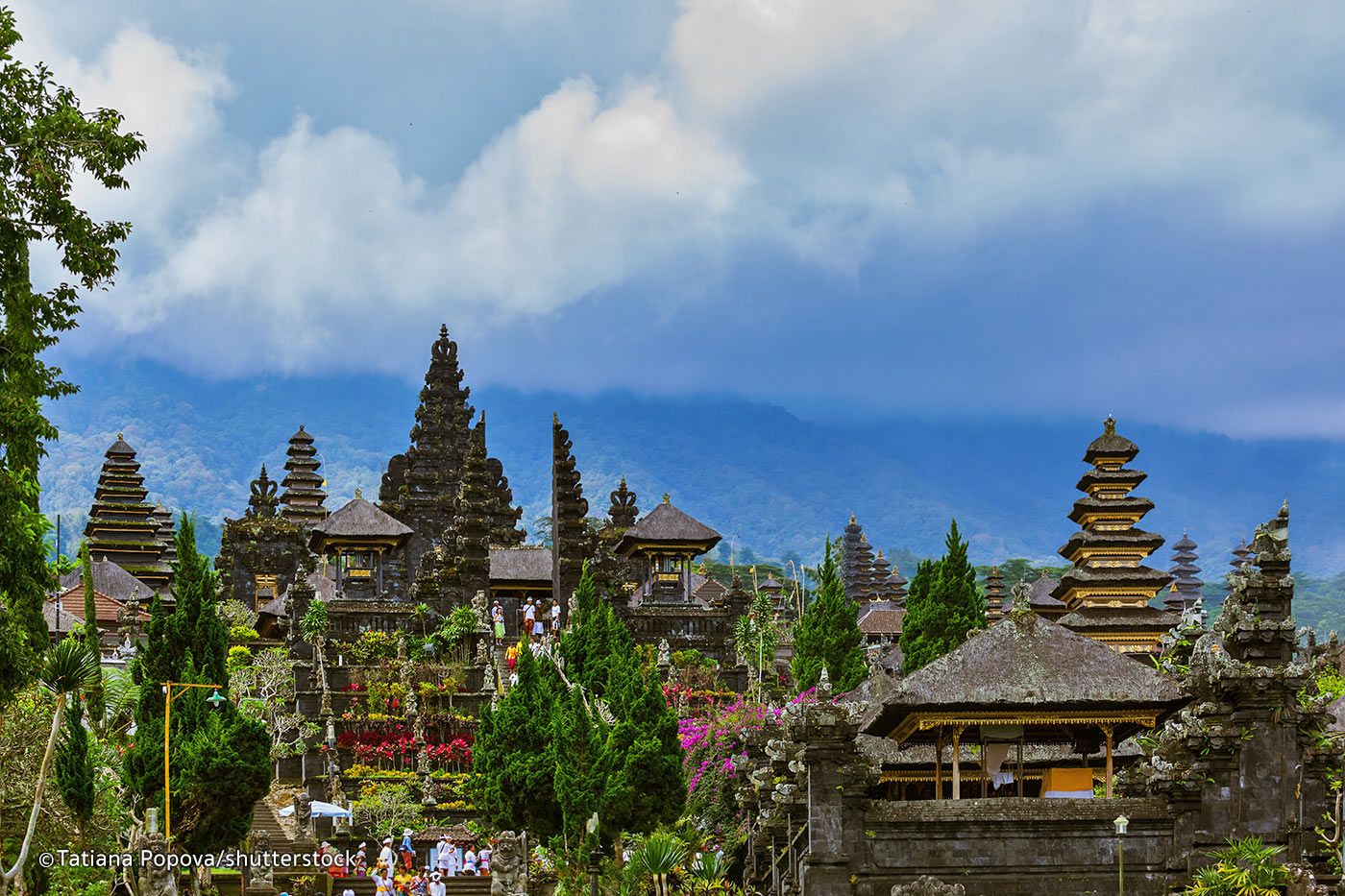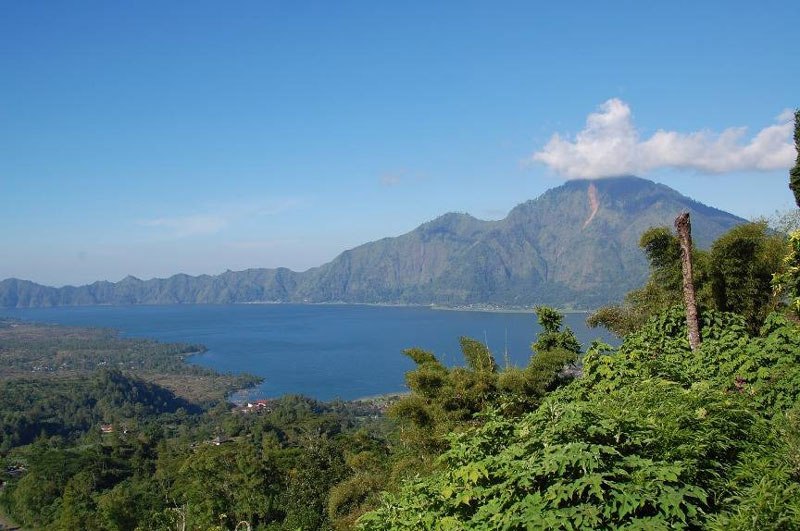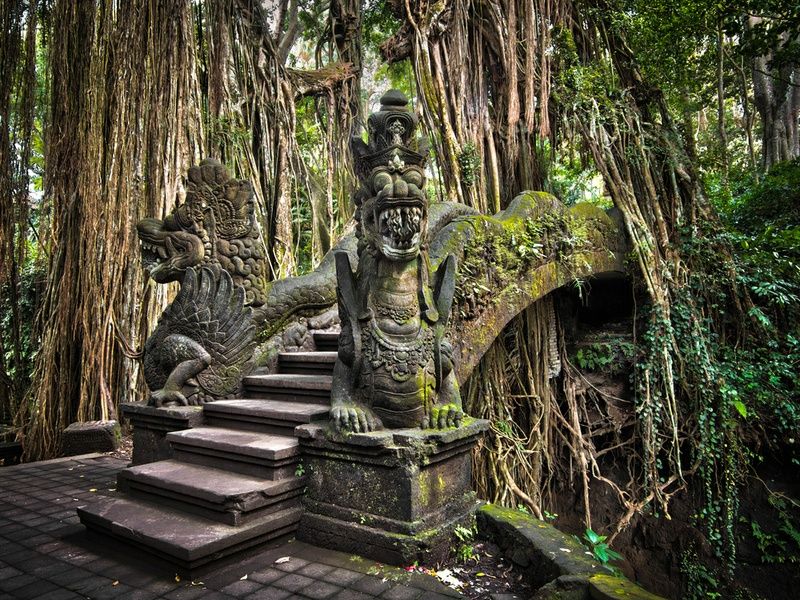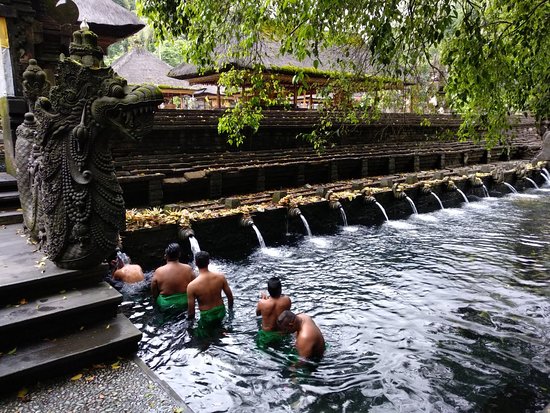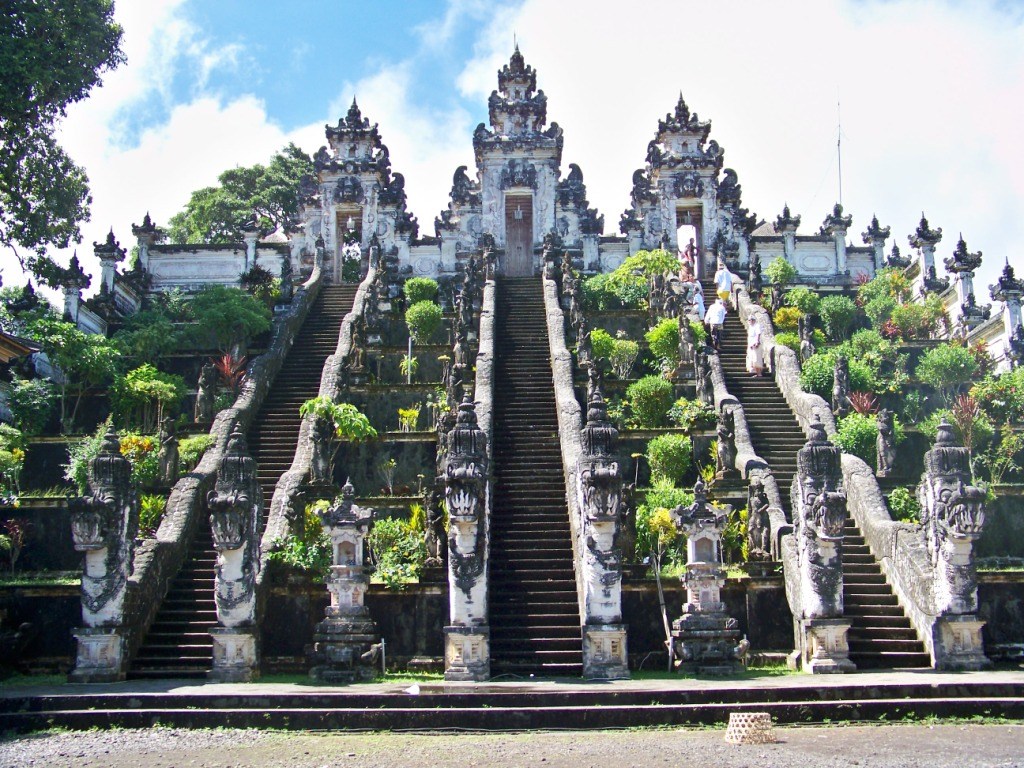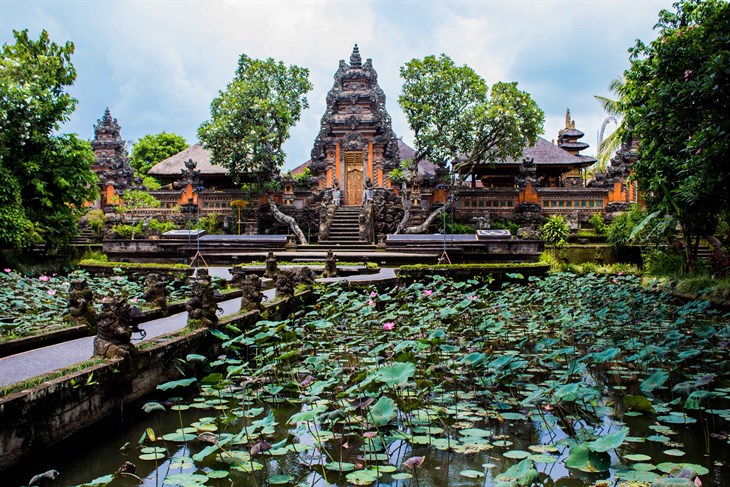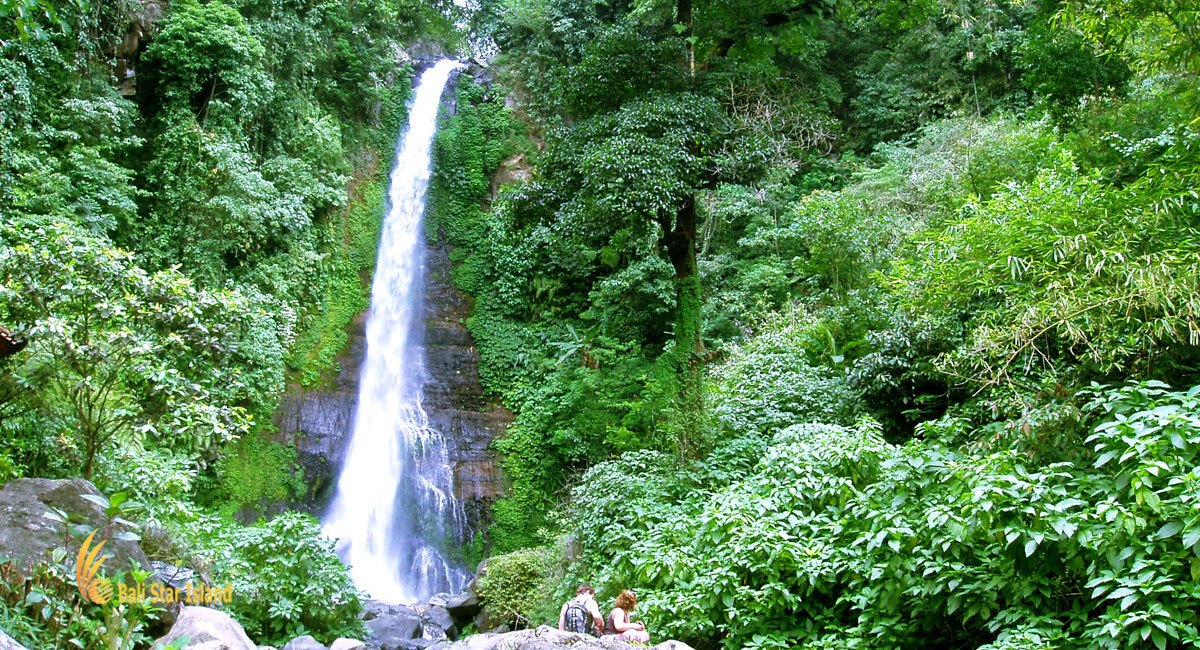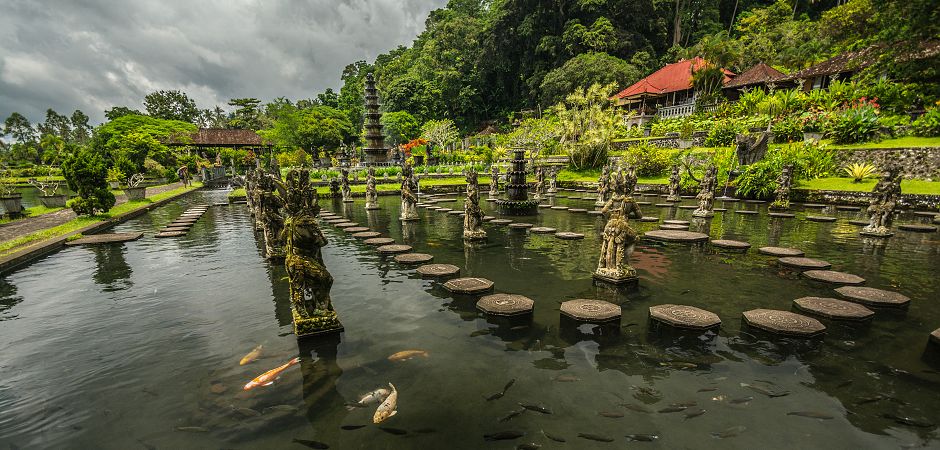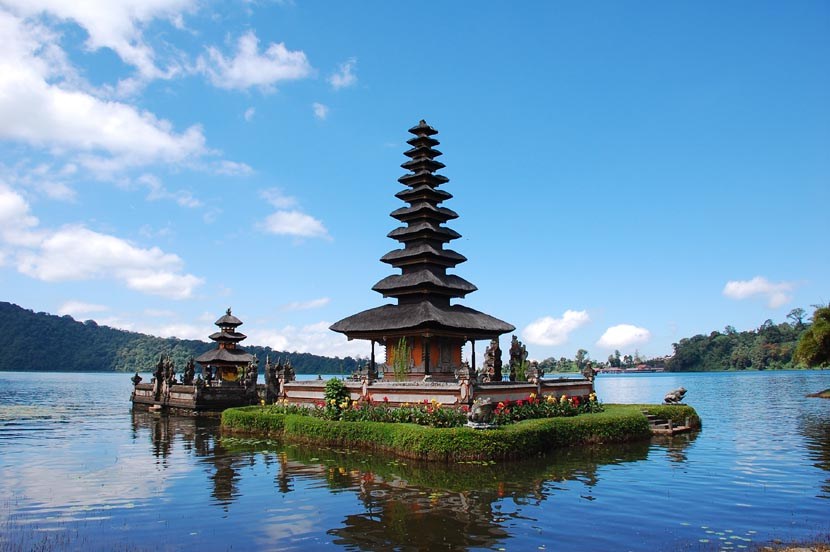 Soul Shine Bali Retreat Center
The exquisitely designed main building and grounds hosts a river, tropical gardens and several ornate ponds with accommodation for up to 25 people – perfect for intimate yoga retreats.
Soulshine Bali is an elegant mix of traditional Balinese and clean modern design.  Nestled along a bubbling river and surrounded by rice terraces, Soulshine Bali  goal is to create a property that flows with the natural curves of the landscape, and gardens that highlight the beauty of this tropical island.
The Yoga Studio and Spa Room, located on the third floor of the Terrace building, have stunning views of the rice fields and jungle canopy, while the Soul Kitchen and Soul Bar overlook the infinity edge swimming pool and diving platform.
Accomodations:
Double Occupancy:
Couples (space is limited for queen size beds so book early as a couple):
Beautiful Breakfast and Dining Accomodations:
Swimming pool, yoga studio with mats/blocks, free wifi, AC, safety box, boutique, laundry service, 24 hour security, restaurant on site, shuttle/car service for hire, massage/spa services.
Please note that if you are heading to Denpasar from California, you will need to depart on July 26, 2018 to arrive in time for the start of the retreat. You are responsible for your own roundtrip airfare to and from Denpasar, Bali. A taxi transfer from the airport or between hotels can be arranged directly through Soulshine for an additional fee. It is recommended that you purchase your own travel insurance. You will need a passport for entry to and from Indonesia. If you are staying for longer than 30 days then you will need to purchase a VISA on arrival. Be sure your passport is up-to-date, does not expire within six months of your departure date from Bali, and has at least two empty pages. There are no travel vaccinations required to travel to Bali, other than an updated tetanus shot.
A non-refundable deposit of $515 is required to reserve your space. Your balance in full is due by April 28th. Payment Plan with Credit Card will have a 3% bank charge plus small monthly processing fee. Other fees may apply.
If you must cancel your retreat, the required deposit is non-refundable and non-transferable. Full refund, less deposit, will be given if requested by April 29th or 90 days or more from retreat date. 
Cancellations made within 60-90 days from retreat date: 50% of the total amount (less deposit) will be refunded.  15- 60 days 25%  refund(less deposit).
Cancellations made within 14 days of your retreat: So sorry, but absolutely no refunds can be given. It is best you purchase travel insurance just in case you are unable to attend.
Hi, I'm Dhyanjot. This website offers information into my yoga classes, sound & light heal­ings and mas­ter­ing life ses­sions designed to help peo­ple live pain free, pros­per­ous lives.  In addition, I facil­i­tate nutri­tional health cleanses, vibra­tional heal­ing work­shops, gong immer­sions for deep heal­ing and am avail­able for holis­tic health and life coach­ing.
© 2012 Integrated Wellness SD / JotYoga.